Last updated on August 13th, 2020 at 05:46 pm
If you want to go one step further than the special editions of Gran Turismo 5 (of which there are several), then you could go the whole hog with the special edition Gran Turismo Titanium Blue PS3 and limited edition copy of the game.
You'll need to import it from Japan when it's released on November 3rd with 5 DLC cars, 308 page booklet and a 160GB hard drive, or just hope it'll be rolled out around the globe shortly afterwards. It'll cost 35,980 Yen, which is about £271.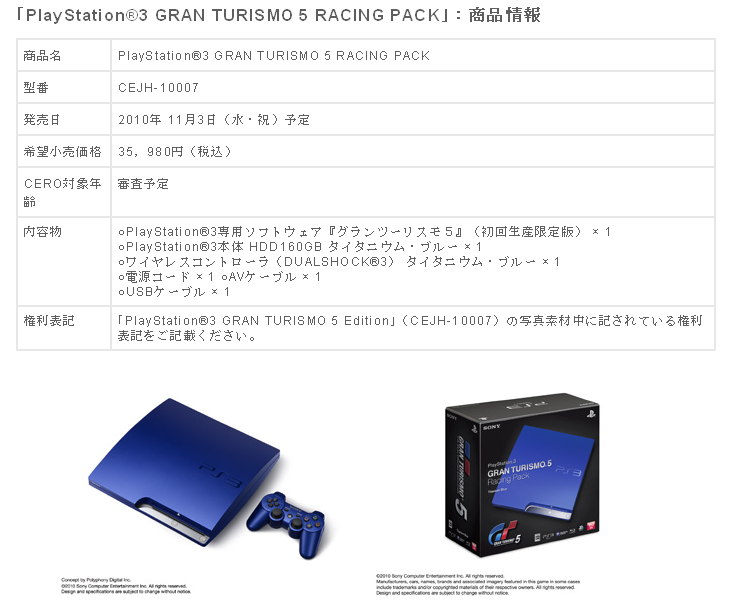 And if you don't fancy stretching that far, here's the details of all the various Gran Turismo editions, one more time:
Different Gran Turismo Packages:
Collector's Edition: Game, Custom-etched keychain, 1:43 scale model of the Nissan GTR Spec-V, 300 page book, voucher for 5 DLC cars, Certificate of Authenticity.
Signature Edition (Exclusive to Europe/Australian): Steel case, book, Gran Turisimo wallet, 1:43 scale Mercedes Benz SLS, voucher for six 'Stealth' cars and more.