Last updated on January 9th, 2021 at 04:34 pm
Gran Turismo 5 is a pretty accurate racing simulator, and we can certainly understand the official licence for the Thrustmaster T 500 RS as a realistic wheel and pedal set-up. But now GT5 has teamed up with the HANS Device, the head and neck safety system racers use.
The restraint is apparently coming in-game, rather than being shipped to wear while you're sat on your sofa. So you'll be able to limit the amount of damage your avatar receives if you're in a crash, although there's no word on how to stop yourself falling off your chair when you're leaning a little too far into a bend and trying to counter understeer with your own bodyweight (We've all done it!).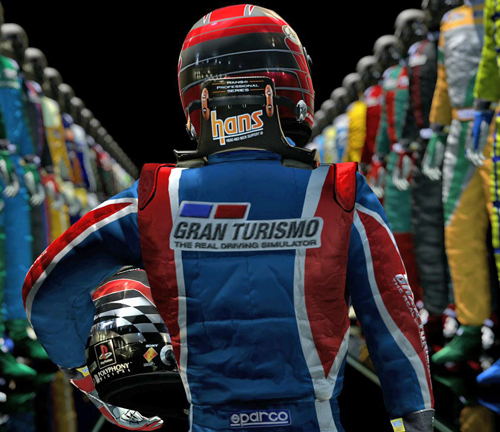 Still considering the winners of the GT Academy have gone onto real racing careers, it's probably a good thing to put the HANS Device in the minds of anyone planning on taking to the track in real life as well as in the game:
"Gran Turismo 5 has a strong following among young people who are interested in motor racing," said Gary Milgrom vice president of HANS Performance Products. "This is a great opportunity for us to introduce young drivers to the importance of the HANS Device when it comes to safety in the real world racing environment."
It'll appear in a Gran Turismo 5 patch coming soon. "We know that great champions like Jeff Gordon used video games to help hone the skills he used to win four Sprint Cup championships," said Milgrom. "A lot of our next generation drivers are going to emerge from the video game community."
So not only has safety improved dramatically in the real racing world over the last few years, but now it's happening in the virtual racing world. OK, so this is mainly just a licensing deal to promote the HANS Device to any gamers making the switch to racing or track days, but will it spark concerns over avatar safety in the future as we invest more time and effort in our online characters? After all, we've been wondering where the safety car is in online racing for a while now…