Best Racing Game is just one of the categories in the 2011 Gamesmaster Golden Joystick Awards, which are the longest-running awards in the industry, having started in 1982. And in 2010 it had a recorded 1.54 million votes from gamers, after being named as the world's most popular videogame awards by Guinness World Records in 2009. So winning the racing category is quite an honour, and the shortlist for your votes is:
DiRT 3
F1 2010
Gran Turismo 5
MotoGP 10/11
Motorstorm Apocalypse
nail'd
Need for Speed: Hot Pursuit
Ridge Racer 3D
Shift 2 Unleashed
Test Drive Unlimited 2
It's a bit of a shame SBK 2011 didn't make it into the shortlist, as we'd debate whether it's a better motorcycle simulator than MotoGP, but on the other hand, there's some good recognition for Codemasters, with two games shortlisted, and the reboot of the Need for Speed series has seen the awesome Hot Pursuit and pretty good Shift 2 both appear.
In terms of widespread support, Gran Turismo 5 has to be the favourite.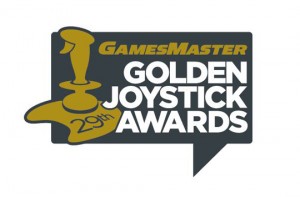 DiRT 3, Gran Turismo 5 and Need for Speed: Hot Pursuit are also in the running for the Ultimate Game of the Year, facing the likes of Call of Duty: Black Ops, Halo Reach, LA Noire and Killzone 3.
In the Mobile Gaming category, Need for Speed: Hot Pursuit makes another appearance, alongside Real Racing 2, and Sonic & Sega All-Stars Racing. Meanwhile, Best Downlodable includes Sega Rally Online Arcade