Last updated on April 14th, 2020 at 11:36 am
The 2013 MotoGP season started last weekend, giving us plenty of reason to be excited about Milestone's forthcoming game. Jorge Lorenzo faces the return of legendary and on-form team-mate Valentino Rossi, whilst Dani Pedrosa is challenged by talented and controversial fellow Spaniard Marc Maquez
Meanwhile British fans have plenty to cheer with Cal Crutchlow putting his Tech 3 Yamaha up with the best in the world, and a solid start for team-mate Bradley Smith. Meanwhile Michael Laverty is riding the Paul Bird Motorsport CRT team following a noteworthy career in domestic and American superbike championships. Then in Moto2 we have Scott Redding starting the season with a podium, and the promise of former 125 GP front runner Danny Kent getting used to the class.
Wherever you look, it's shaping up to be an awesome season. But are the first signs of MotoGP 13 suggesting the game will live up to reality?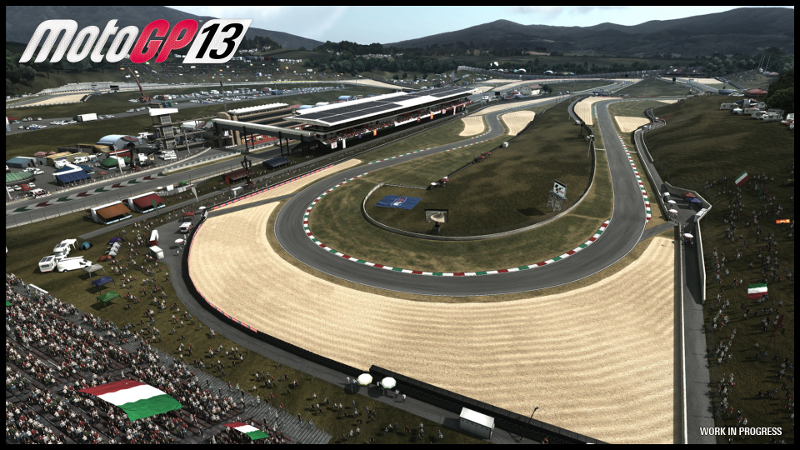 Milestone S.r.l previously produced two MotoGP games for Capcom, before UK studio Monumental stepped in for MotoGP 09/10 and MotoGP 10/11. The return of Milestone to the series was announced in January with a surprising lack of fanfare.
The first video released was a simple announcement with a collection of logos bookending the 'Cup of Champions' intro known to TV viewers, with one section engraved with '2013 YOU'LL BE THE NEXT ONE'. The only inference to be made was the second set of logos (Xbox 360, PlayStation 3 and Vita, PC).
Fortunately a more substantial footage appeared in March, starting to build up to a June 2013 release. This two-minute taster includes a race for the premier MotoGP machines at the Gran Premio d'Italia TIM on the Mugello Circuit.
And now the Gran Premio bwin de España on the Jerez circuit in Spain has arrived in April.
Ahead of the video, Milestone also released a group of images, including some from the Silverstone for the first time. With shots of varied weather conditions included, it's clear to see that the company is maintaining the visual improvements made during development in the last year or two with its SBK World Superbike and WRC 3 FIA World Championship games. Time will tell if the pretty face comes with a good voice and the fine control, AI and on-line competition that matters so much in creating the traditionally elusive good bike game that we all want.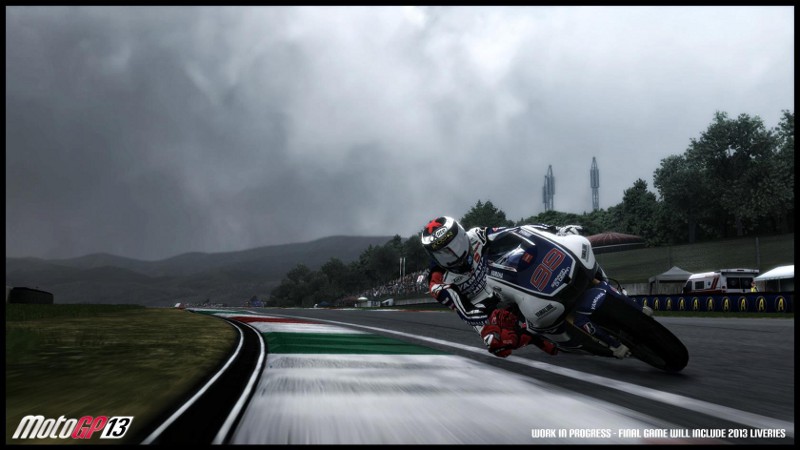 In case there's any confusion over the apparent vintage of the pictures, even the most recently released images continue to show riders and bikes with old leather designs and liveries. As the captions say, it's all work-in-progress and it's reasonable to suppose that the decals could shortly change as the real-world 2013 season has now begun and the riders and sponsors are likely to be settled. You'll know when we do!