Last updated on June 23rd, 2021 at 01:38 pm
The new Top Gear team have yet to broadcast a show, but they've already fulfilled the commitment of picking 7 more cars to join those available in Forza Motorsport 6. The DLC pack is out today, and the Forza Motorsport 6 Top Gear pack mainly features new cars. Just one classic makes the grade – and even that comes from the end of the model run.
Forza Motorsport 6 Top Gear Pack Cars:
2014 Ferrari FXX K
2016 Rolls-Royce Dawn
2016 Jaguar F-Type Project 7
2016 Audi R8 V10 plus
2015 Dodge Charger SRT Hellcat
2015 Land Rover Range Rover Sport SVR
1990 Jaguar XJ-S
The featured cars have lots of impressive stats and technology. The Ferrari FXX K is based on the LaFerrari but gains a KERS system to give an extra 187hp. The total output of more than 1,000hp requires active-aero and a self-raising rear spoiler to keep it on the ground. Meanwhile the rare example of a convertible Rolls, the Dawn, features a twin-turbo W12-cylinder engine, the limited-edition F-Type is lighter and grippier than the F-Type R, and the R8 V10 has 100hp over the LMS GT3 Audi R8. Obviously the 707hp Hemi-powered Dodge Hellcat is well known for being able to get over 200mph, but even the Range Rover has 550hp (featuring the same engine as the Jaguar F-Type R).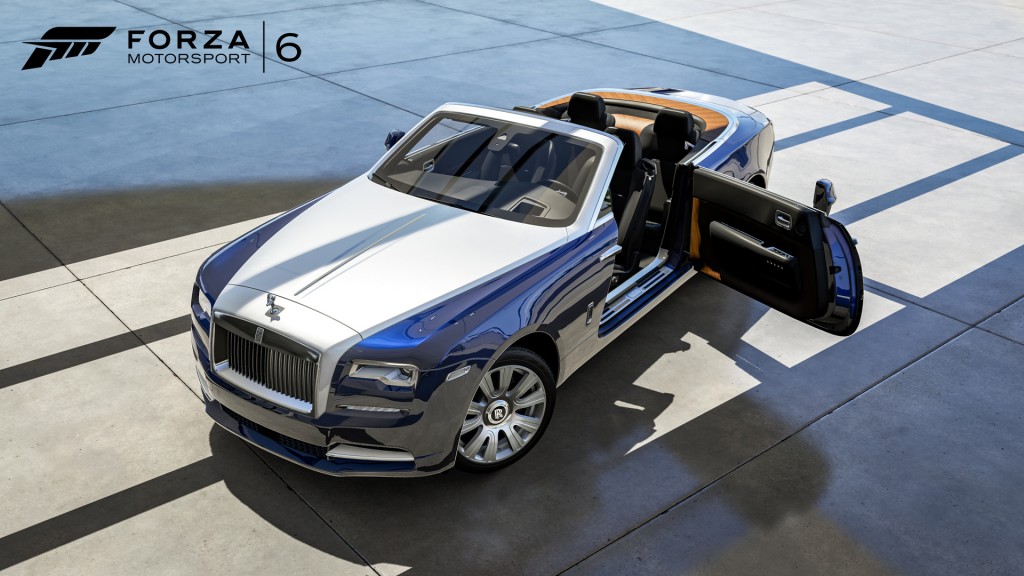 So lots of top end cars to add to your Forza Motorsport 6 collection. The only one which isn't at the cutting edge is the Jaguar XJ-S, which has a 12-cylinder, 300hp engine.. The XJ-S was produced from 1976-1996, so technically the 1990 model is the XJ-S HE (1982-1991). It also raced successfully in the hands of Tom Walkinshaw Racing throughout the 1980s.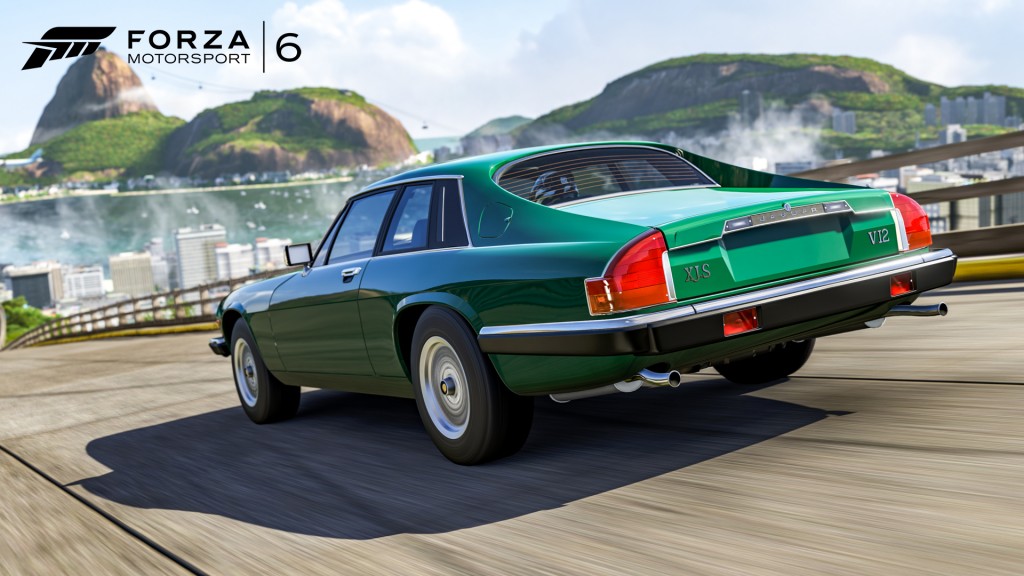 So not necessarily the most exciting car pack we've seen for Forza Motorsport 6, but all additional cars are always welcome, and the Jaguar XJ-S could be good fun in classic racing online.
Given that the game features the narration of both Richard Hammond and James May, it'll be interesting to see whether Turn 10 partner with Top Gear, the new Amazon motoring show featuring Clarkson, Hammond and May, or potentially both with rival car packs!
Update:
Check out the full Forza Motorsport 6 car list, here. FM6 officially reached end of life status on September 15th, 2019. So you can't buy it as a digital download, along with any DLC. But you can still play offline by buying a physical copy from Amazon or eBay.