Last updated on January 21st, 2021 at 02:47 am
It's fair to say the launch of Forza Motorsport 7 did not go smoothly. Launching any large game across console and PC will inevitably through up some issues, but Turn10 have had to deal with more than you might have expected. And that includes complaints from those who bought the additional VIP upgrade, so would be probably the last group of people you want to disappoint. Fortunately the latest Forza Motorsport 7 update doubles VIP credit rewards – which should help.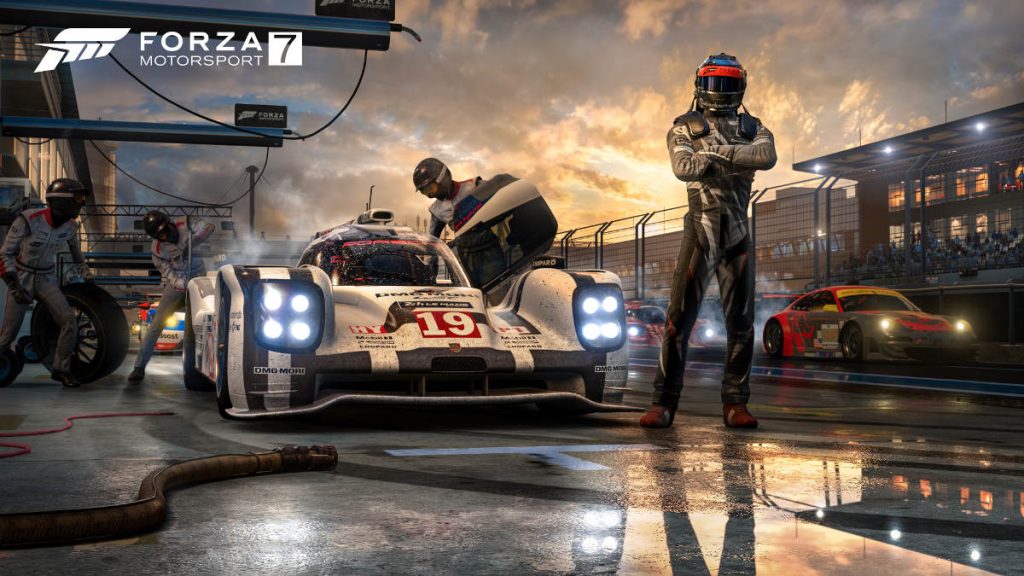 In addition to introducing a double credit bonus after every race for Forza Motorsport 7 VIPs, the October 27th patch also:
Fixed an issue where VIP cars and Driver Gear were unavailable offline.
Fixed a memory leak issue where the game would become unresponsive or close unexpectedly for some PC players after upgrading cars or using the Livery Editor.
Fixed an issue for PC players who were experiencing multiple repeated black-screen crashes at launch.
So good news for PC owners wanting to play Forza. Turn10 has also released a minor update to correct the name of the Hoonigan Car Pack title and associated art.
In other news, there's a Halloween paint contest for liveries and logos due to end on October31st, and there are themed crates around the spooky celebration.
Mummy Driver Gear Crate – If you want the Mummy Driver Gear, this is the crate for you. Chance to win the Mummy Driver Gear; also includes Car, Driver Gear, Mods, and Badges.
Super Lucky Driver Gear Crate – Super Rare or Legendary Driver Gear, guaranteed! Includes Car, Driver Gear, Mods and Badges.
It might not be a major overhaul, but it's important to note that Turn10 is continuing to respond to the issues that surfaced with the launch of Forza Motorsport 7. So while it might not be the perfect racing simulator that some of us would have wanted, it's a good game which is becoming more polished every week.
You can keep up with our latest Forza Motorsport 7 content, news and eSports coverage here. Or browse our full official Forza Motorsport 7 car list, and the Forza Motorsport 7 track list to see everything included in the game.
Forza Motorsport 7 is available as a digital download from the Microsoft store. Alternatively, physical editions are available from Game and Amazon.