Top-down arcade racer Mini Motor Racing X comes to the PS4 and PS VR on December 17th, 2019. The game is developed by The Binary Mill, and follows on from their original Mini Motor Racing. The title has progress from a mobile game to appearing for PC back in 2013, and now comes to the PlayStation for the first time.
Turns out we mentioned the WRT version for iOS devices back in 2014.
The previous PC version, named Evo, has been withdrawn from sale on Steam, suggesting that this new version might replace it in the near future as well.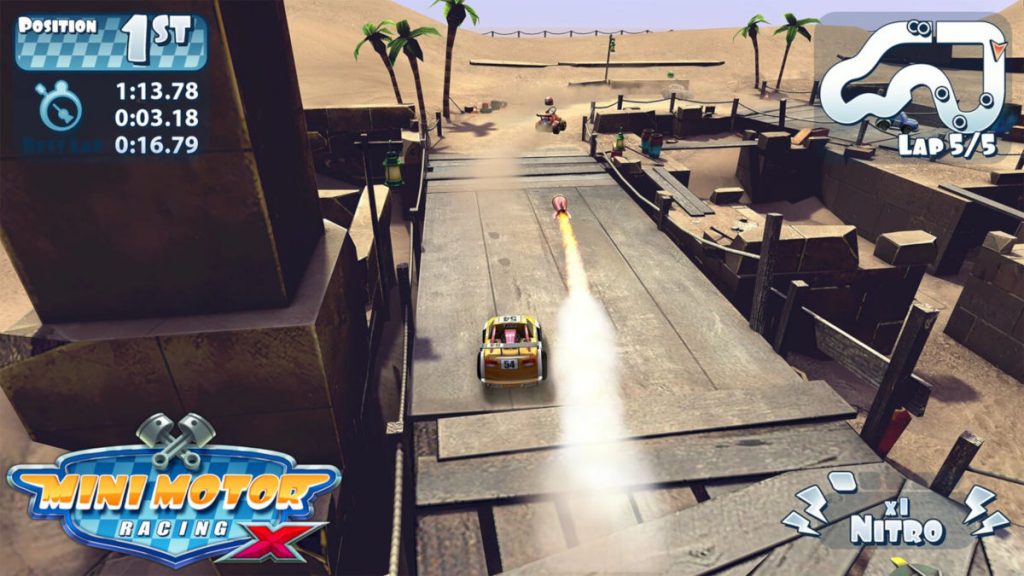 Binary Mill are open about their acrade includes including Super Off Road, RC Pro-AM and Micro Machines. But they've been cramming in a lot more for the latest version of the game.
The standard game mode doesn't include weapons in the manner of many top-down arcade racers. But Mini Moto Racing X now has a Type X Combat Mode to allow you to indulge in vehicular violence.
They've also added local and online co-op. and expanded the option for quick mode and party games. Best of all is that you can now play through the entire career mode in local and online co-op, which is nice.
For the PS4 edition, all previous maps have been collected from various versions of the game and rebuilt. That's before the addition of virtual reality, with VR modes allowing you to both look over the track, or to jump into the car for a first person perspective.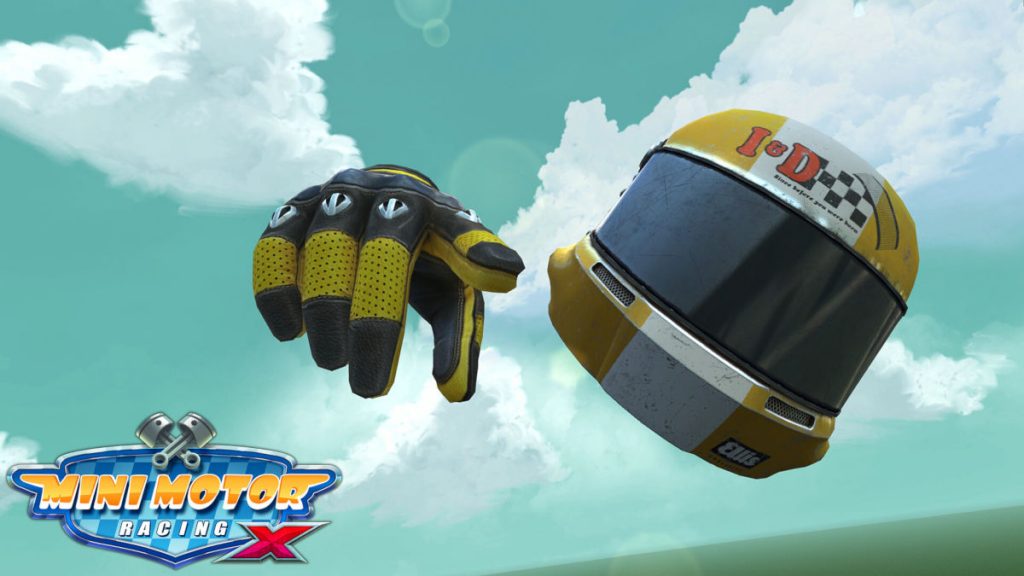 There's also a Bumper Ball mode, which is a somewhat familiar idea involving small cars, nitro and football. Binary Mode don't mention the obvious inspiration for that particular game type, but I think we can all guess what might have led to it.
Some of the features might seem a little derivative, but the control system is worth mentioning. Alongside standard controls, there's full PlayStation Move support which allows you to use a virtual wheel, or even an authentic RC controller with trigger grip and wheel.
Two Mini Motor Racing X game editions will be available on December 17th, 2019, via the PlayStation store. Along with the standard version, the Digital Deluxe game includes $5000 career cash, 16 exclusive liveries, an exclusive 'LeDorean' car and a PlayStation 4 theme, if that's your thing.