Want to get involved in testing and feedback for the new major update coming to Euro Truck Simulator 2 and American Truck Simulator? Well, now you can, with the Euro Truck Simulator 2 1.37 Open Beta released for public use.
It joins the Open Beta for American Truck Simulator which became available at the end of February, 2020. And you can access both by opening up your Steam client, right clicking on the game title, visiting Properties, Betas Tab, Public_Beta, and 1.37 Public Beta.
So what new changes can you expect to try out? The main things will be the new sound model with FMOD allowing for separate interior and exterior sound sets, along with new AI sounds and a true Doppler effect. Which you'll be able to experience when you can now open and close your truck windows.
You'll also be able to try out the new "walk-around feature" to see your vehicle properly from the outside, and the new food tank trailer will be available to purchase and own.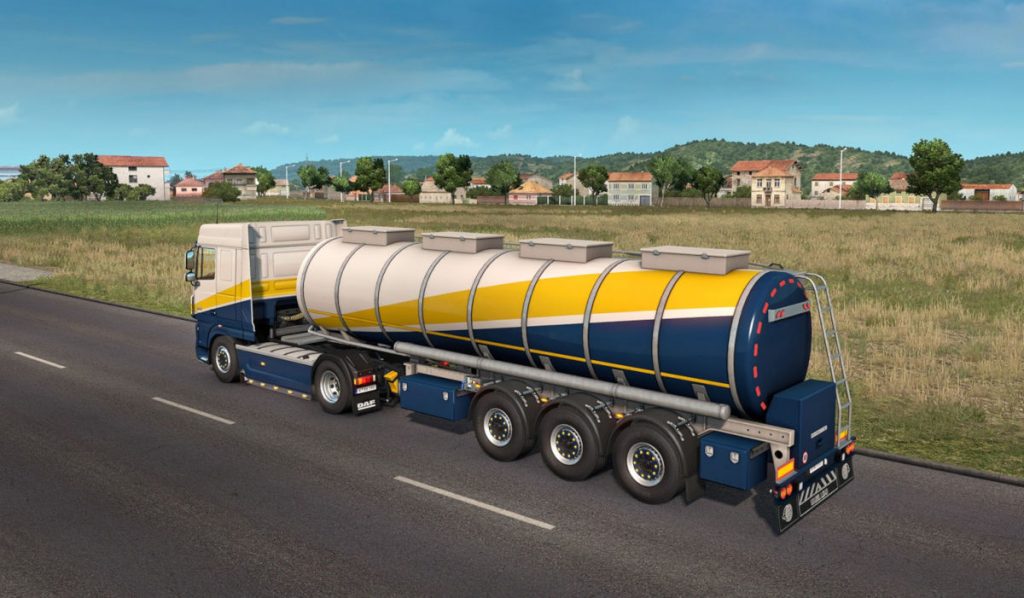 SCS Software has also been busy reworking four French citis, with Metz, Reims, Strasbourg and Dijon receiving an overhaul including new terrain and buildings, vegetation, traffic signs and even a road junction being updated.
ETS 2 1.37 Open Beta Changelog:
MAP
4 French cities reskinned.
VEHICLES
Food tank trailer (ownable)
Food tank (ownable) for Schwarzmüller DLC
FEATURES
FMOD implementation with all existing sounds and few improvements
Openable windows on all trucks (featuring FMOD)
AI movement and sound behavior improved (featuring FMOD)
Walking camera in truck or trailer configuration screen (plus new garage scene)
Added technical inspection of vehicles on mandatory weigh stations (illegal trailer, damaged vehicle).
Added progressive speeding fines.
Updated hi-res loading screen pictures
Colour feedback support for ASUS ROG Strix (ASUS Aura Ready)
TOBII EYE TRACKING
Eye-tracking pause key function fixed
Automatic eye-tracking pause while the game is paused/in UI
Settings hotkey visibility in UI
MOD
Ingame sounds completely reimplemented for FMOD
Engine power range data (instead of boost value)
Exhaust gas temp gauge animation
AI data tweak (engine power instead of torque and gearbox, vehicle_mass override for trailers)  
SCS Software has also released an update on the #TruckAtHome event, which saw a new peak of 61,081 players in Euro Truck Simulator 2 over the final weekend on April 5th. In total, across ETS 2 and ATS, players drove a total of 584,000,000 kms, and made 994,149 deliveries in the space of a week, with 209,183 players completing at least one delivery.
At every 20,000,000 milestone SCS Software celebrated by giving away a total of more than 1,200 Steam keys for games and DLC, and donated around 15,000 Euros to charities fighting COVID-19.
Want to get trucking on your PC? Euro Truck Simulator 2 is available on Steam, for £14.99, or you can also download American Truck Simulator for the same price.
You can also check out the latest Euro Truck Simulator 2 news and content, here. Or do the same for American Truck Simulator, here, along with the official truck list for ATS.