Last updated on December 9th, 2020 at 12:27 am
The next update from Playground Games is likely to arrive at the start of September, but we've already seen the Forza Horizon 4 Series 26 cars teased on social media with some anagrams revealing the theme of the new content.
The clues revealed on social meda were:
re:Naval Veg Error
Noble! but retry?
A pug, a jar, Ice!
Which works out to be:
Range Rover Velar
Bentley Turbo R
Jaguar I-Pace
So there seems to be a potential British luxury theme going on. The Range Rover Velar was launched in 2017 as a compact SUV which shares a platform and some parts with other Jaguar Land Rover models, topping out the engine options with a 5 litre supercharged V8 offering 542hp.
The Bentley Turbo R lasted from 1985 until 1999 with a 6.75 litre V8. Output was never officially revealed, but it was estimated around 296hp, but with better handling than the equivalent Mulsanne Turbo (the R stood for roadholding).
And then comes the newer of the two SUVs from Jaguar Land Rover, with the I-Pace announced in 2018 as the first premium European electric SUV, producing a total of 395hp and all wheel drive from two motors.
It was also the basis of a one-make racing series which lasted for two seasons, supporting the Formula E championship.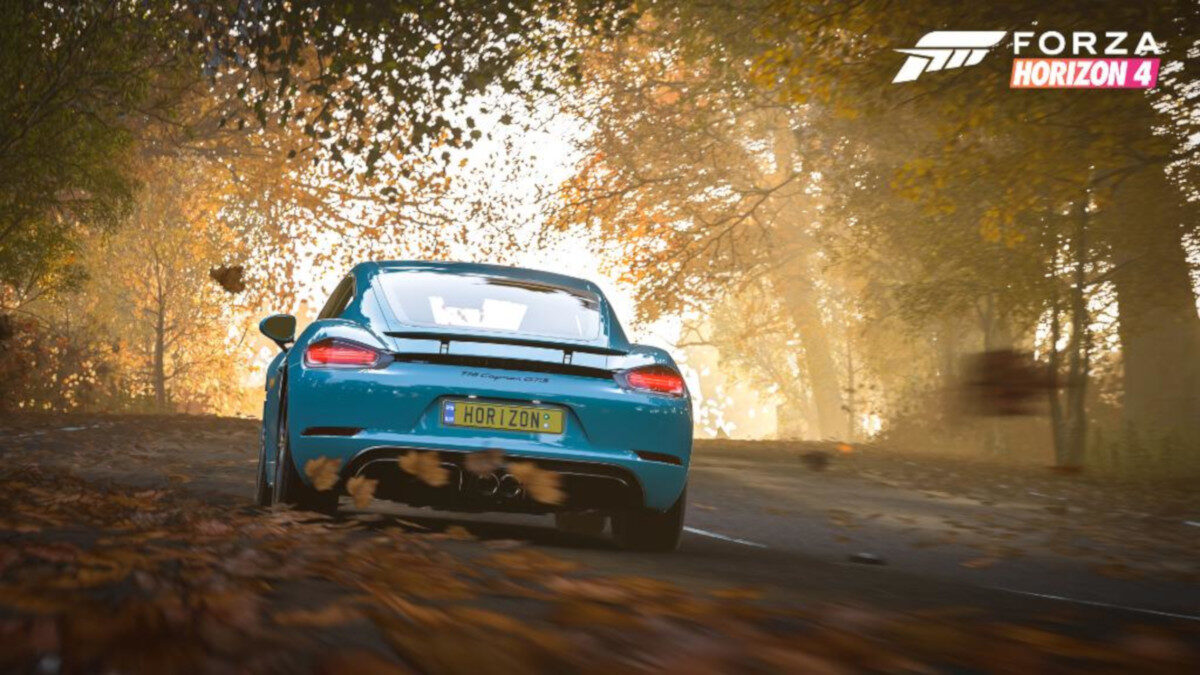 September 2020 will also see Forza Horizon 3 reach end of life status, so here's a reminder to pick up any DLC and achievements asap.
You can find Forza Horizon 4 on the Microsoft Store for both Xbox One and PC via Xbox Play Anywhere. Alternatively, you can buy a copy for the Xbox One from Game or Amazon.
Keep up with the latest Forza Horizon news and updates right here. Or check out the complete list of all cars available in the game with our full Forza Horizon 4 car list.