It's been slowly expanding the number of cars and tracks since appearing in Steam Early Access in May, 2020, but there's a big change as the new Drift21 update adds online multiplayer to the game.
That means you can now show off your drifting skills around the Ebisu complex with up to six players. To give you freedom and control about how you enjoy the multiplayer option, developers ECC Games have essentially created an online lobby from practice mode, allowing you to drive around, go on tandem runs and chat.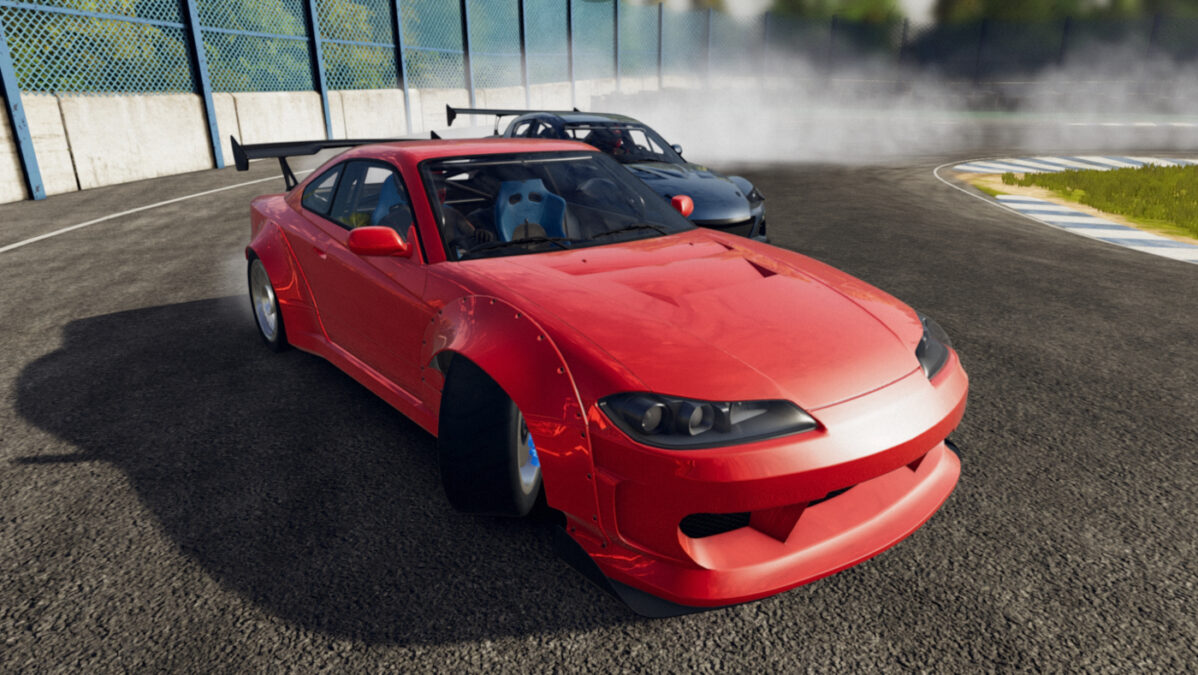 But if you're looking for more formal drift competitions, there's an events module to allow you to join races with other players. Anyone competing will be ghosted for other racers in the lobby, so you can keep practicing without getting in the way of the drift racing.
For the first release of Drift21 online multiplayer, everyone can access a 'free for all' session with the whole course available for you to score the most drift points within a set time limit. And anyone choosing to host a multiplayer session will get plenty of ways to control the experience, including allow for voting or forced map changes, voting or forced removal of a player, displaying and pinning messages, resetting player positions, turning collisions on or off, and hiding messages from individual or all players.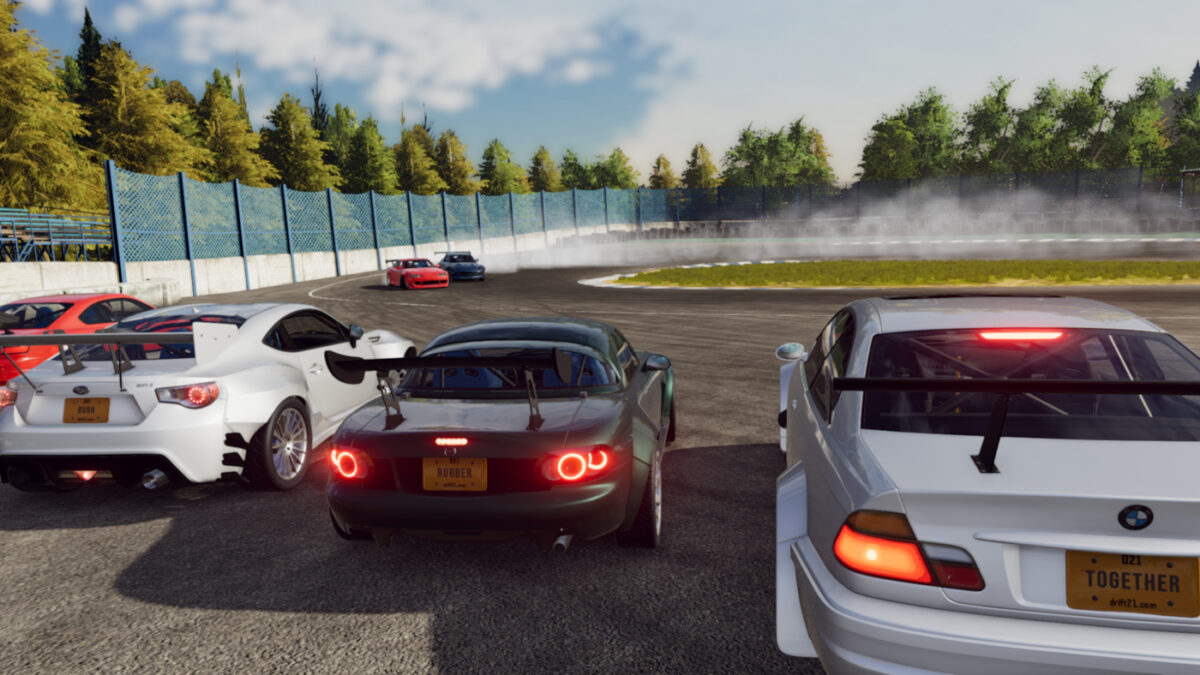 So you can choose to just chill out and drift with friends in an online version of a local track day, take part in more serious drifting competitions, or host your own event. Which seems to cover most things you might want to do with a drifting game online.
But apparently ECC Games already has more planned, so the new Drift21 update adds online multiplayer as a first version, but once the performance is optimised there will be a spectator mode on the way, along with new event types and the option to use your personal garage-tuned cars.
Drift21 Update rev16554 Changelog:
Changes implemented since launching open multiplayer tests:
UI Changes in Region switching section
Changes how drift points are presented during competitive events
Fixed a bug that caused a "Tandem" state to appear during events
Fixed an error that blocked the input after the event
Fixed a bug that caused the incorrect display of car parts after the event
Fixed a bug that caused event non-participants to generate smoke and skid marks in event participant cameras
Fixed an error where those who did not take part in the event did not accumulate drift points
Small UI and text changes in voting windows
Fixed an error where event continued even after changing the track
Fixed a bug with serial cars unable to trigger "Tandem" state
Corrected accumulation of Kiss The Wall points in the multiplayer session
Fixed a bug that caused the license plates to show default text "Drift21" instead of player's nickname
Fixed an issue where the numbering of players on the server did not update
Fixed an error where players' avatars were displayed incorrectly or not at all
Fixed a problem with a missing "Back" tooltip in the server browser window
Changes implemented since launching closed multiplayer tests:
Fixed a bug that caused the game being stuck at loading after resetting the car position during Speed trap measurement
Fixed a bug that caused player's cars to hover few meters over the track during loading to a multiplayer session
Fixed a bug that caused clients to fall under the map after switching the track
Fixed an error that generated too many system messages in the chat window
Fixed a bug where the map was not changed after the countdown
Fixed multiple translations and typos in the multiplayer UI
Fixed a bug that caused joining players to spawn with the previously used car
Fixed a bug that caused joining players to spawn with incorrectly working car
Fixed a bug that made some cars invisible
Fixed a bug that made it impossible to return to the previously used server/room
Fixed a bug that caused the car to stay in the session even after leaving the multiplayer game
Fixed a bug that caused other player's cameras to be rendered in different cars
Fixed multiple errors that caused the session to be corrupted after leaving the server during any voting
Fixed errors caused by Show Objectives, Reset All, and Reset Player command
Fixed multiple issues that caused cockpit, hood, and bumper cameras to render improper assets
Fixed a bug that caused the cars to be partially stuck underground
Fixed some issues where some of the shadows were not displayed correctly, or at all
Fixed a problem that caused the parking brake not to work in a multiplayer session
Fixed an error where SteamID was displayed instead of a player's nickname
Fixed an error where resetting cars were dragged to the designated spawn point
Fixed an error where car colors were black regardless of the player's choice
Fixed an error where the information about the used camera was displayed twice
Fixed an error that sometimes made the second attempt to change the map impossible
Changed default AA option from CTAA to SMAA
Slightly rearranged multiplayer UI
Improved overall performance of the game during multiplayer sessions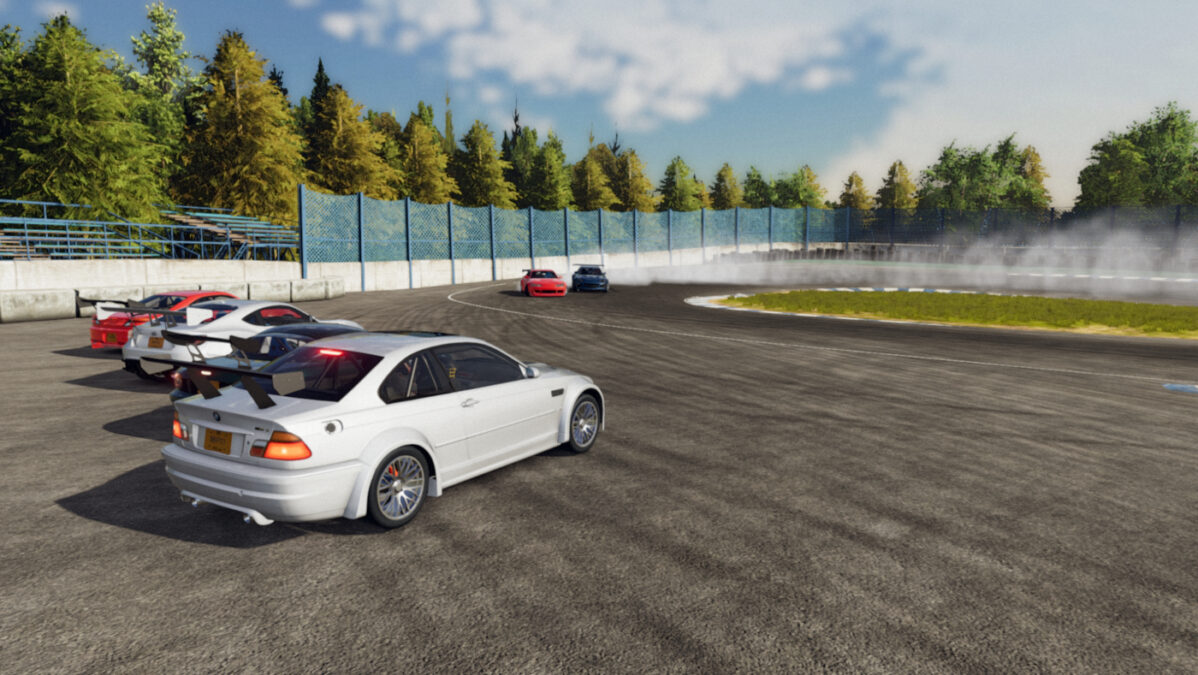 Drift21 was released on Steam Early Access in May 2020, developed by ECC Games and published by 505 Games, currently costing £22.49.
You can keep up with all of the latest Drift21 news, updates and more, here. Or check out all the Drift21 car list to see which vehicles you can take to the Japanese Eibsu circuit for lots of sideways, wheel-spinning action.