Most virtual racers will be familiar with the Sim-Lab name, as the Dutch company has been producing cockpits and hardware for a few years. But now they've expanded their products with the Sim Lab P310 BOX-1 sim racing wheel.
Based on a Sparco P310 sports steering wheel, named for the width in millimetres, the Sim-Lab P310 BOX-1 retains the 235mm height as it builds on the features sim racing drivers might want.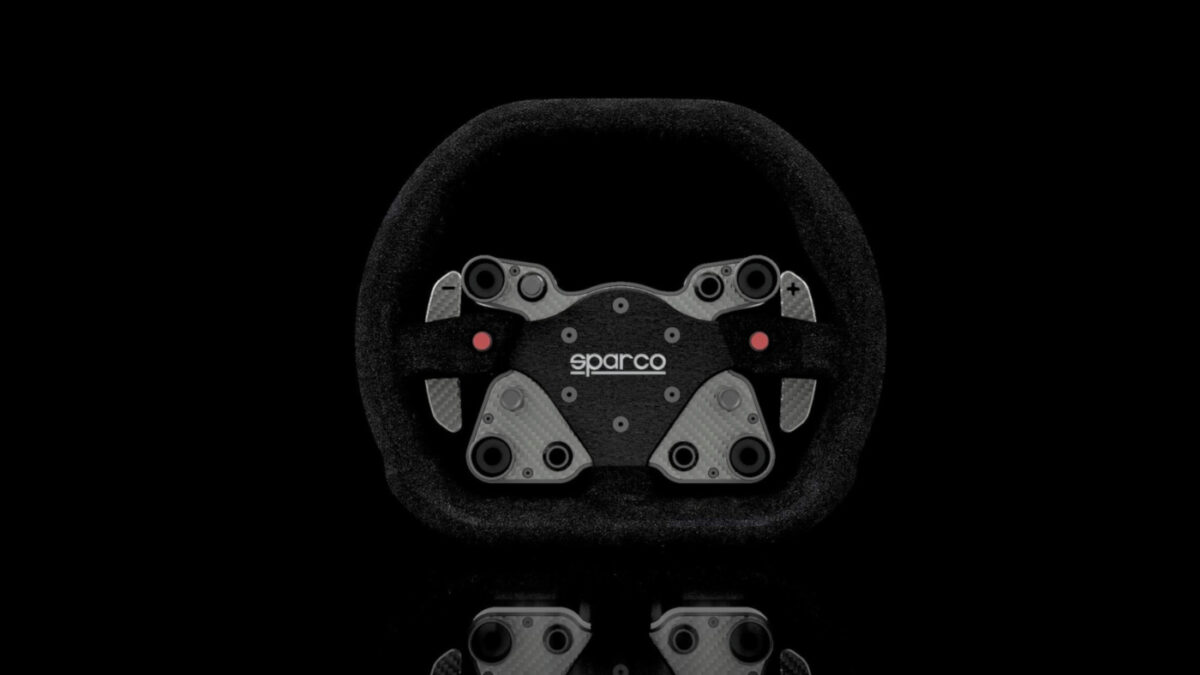 So along with the 4mm anodised aluminium spokes comes a solid billet aluminium button casing and carbone fibre front plate. And that allows Sim Lab to add eight knitter buttons, as used in real racing cars, and two 7-way thumb switches which allow for rotary, 4-way D-pad and push button functions). And that's in addition to the two push buttons included with a standard P310 for road use.
You also get two Span dome billet aluminium shift levers, a coiled USB power supply for the button box, and different colours of button shroud so you can remember what each one does.
The Sim-Lab P310 BOX-1 Sim Racing Wheel is for the PC only, with the 70mm standard bolt pattern connecting to a Simucube or Fanatec Hub, and 26 configurable inputs to use within whichever sim racing game you're competing in. You can find it on the Sim Lab site for €599.00, although it's currently marked as temporarily out of stock.
You can keep up with all of the latest Sim Racing Wheels and Pedals, here, along further new Sim-Lab wheels. Or check out our previous coverage of Sim-Lab sim racing hardware and button boxes, here. And if you don't feel your budget or experience needs quite so much investment, check out our guide to the best sim racing wheels for beginners.