Last updated on November 4th, 2021 at 07:29 pm
It's not long until the release date of September 30th, 2021. And the new Hot Wheels Unleashed Customisation video reveals how you'll not only be able to customise your paint schemes, but also the Basement environment which will host any circuits you create.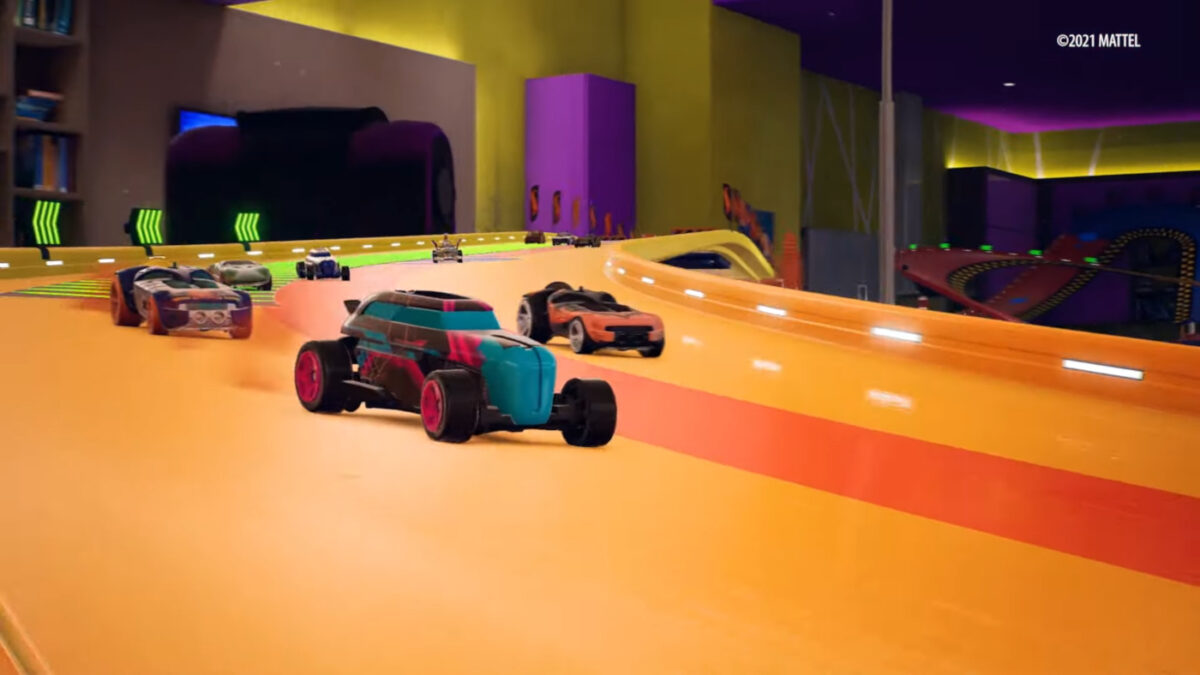 It's a fairly short one minute clip, with a fair amount of gameplay in it. So we don't get to see the livery editor itself, which is a bit of a pity. And none of the officially-licensed entertainment cars are shown having paint schemes changed, so we'll have to wait and see if you're also able to edit them.
But it certainly beats my attempts as a child, using some enamel model paints and a complete lack of artistic talent to destroy some die cast cars which are now probably collectible.
Aside from the cars themselves, the new Basement environment is revealed in the video. And this is the level which allows you to not only create your own racing circuits, but also add some personalisation. The video mainly shows colour choices, but then again, how much notice will people take when they're racing a track built on the furniture in different areas of your low level living space.
It looks nice enough, with vintage arcade machines, pool table and more. Although presumably any consoles or gaming PC are hidden away in the tasteful cabinets? And presumably this will be the environment which allows for the additional cosmetics and items revealed in the Hot Wheels Unleashed DLC Roadmap shared earlier this month.
Hot Wheels Unleashed will be released on September 30th, 2021. You can find it as a pre-purchase for the PC via Steam, Xbox consoles via the Microsoft store, Sony consoles via the PlayStation Store, and as physical copies from Game or Amazon.
You can keep up with all the latest Hot Wheels Unleashed news and updates here. And check out the complete Hot Wheels Unleashed Car List as more models and DLC get announced.