You can celebrate the history of oval racing with the new NASCAR 21: Ignition Throwback Pack DLC out now for the game.
Included in the downloadable content are more than 80 paint schemes for the 2021 NASCAR Cup Series drivers, taken from the Throwback event held at Darlington Raceway earlier in the season, including the Auto Owners Throwback of race winner Martin Truex Jr, the M&Ms Throwback for Kyle Busch, and the Hooters Throwback of Chase Elliot.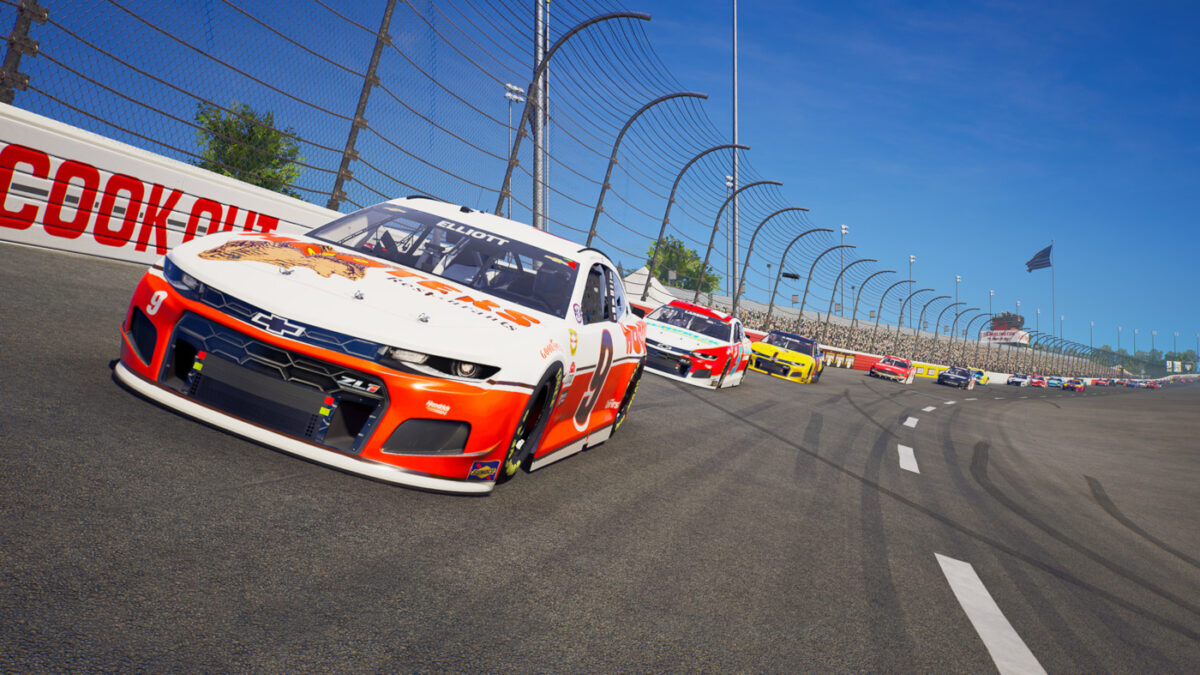 But heading up the new content is NASCAR legend Darrell Waltrip, and his Western Auto livery as used in the 1990s, now recreated to fit the modern cars in the game. Waltrip is the second legend to be featured in the game (the first was Bill Elliott, included in the Champions Edition of the game), with two more coming with the planned Patriotic and Playoff DLC packs. He competed from 1972 until 2000, winning the Cup Series in 1981, 1982 and 1985, winning 84 NASCAR Cup Series races in total, and becoming the first driver to have been awarded more than $10 million in race winnings.
One thing to note about the DLC content. Because some of the liveries contain images and references to alcohol and related brands, it's apparently only available to users that are 21+ in age, despite the fact the DLC Pack itself is rated for 3 and up by PEGI. So presumably only the 'adult' paintschemes will be absent if you're under the legal drinking age in America, and it wasn't possible to change this for other countries where the laws differ.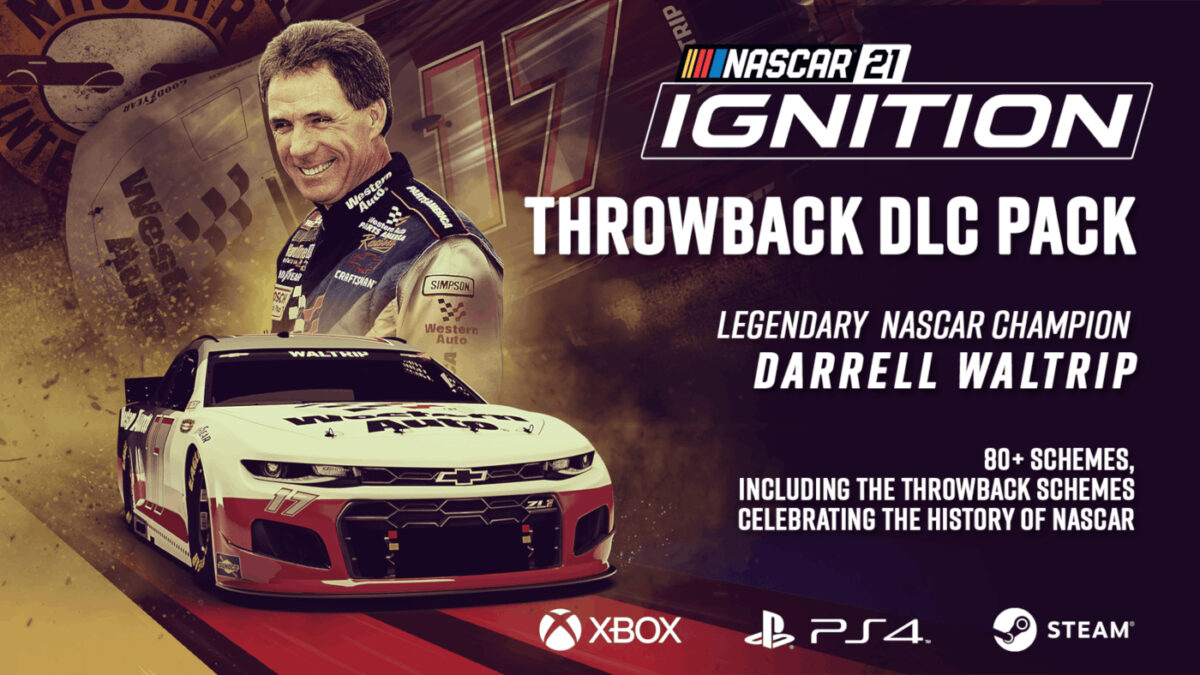 NASCAR 21: Ignition was released on October 28th, 2021 as the first title in a rebooted licensed series from Motorsport Games, and it's currently received somewhat mixed reviews on Steam from users. There have been reports of a number of glitches and bugs, although the developers have said that they're working hard to patch the issues noted.
You can keep up with all the latest NASCAR 21: Ignition news, DLC and updates, here. And if you want to buy the game, you can find NASCAR 21: Ignition for the PC via Steam, the Xbox One and Xbox Series X|S via the Microsoft Store or the PS4 and PS5 via the PlayStation Store.