Previously released for Android devices back in 2019, we've now seen the potentially endless experience of Seaside Driving announced for PC and consoles.
It's been created by Greek solo indie developer Sakis Rogkas, now working as Frozen Lake Game Studio. Seaside Driving was originally released on the Google Play store back in July 2019, and was followed up on mobile devices this year by Highway Beats which also combines retro-inspired endless driving with Synthwave music.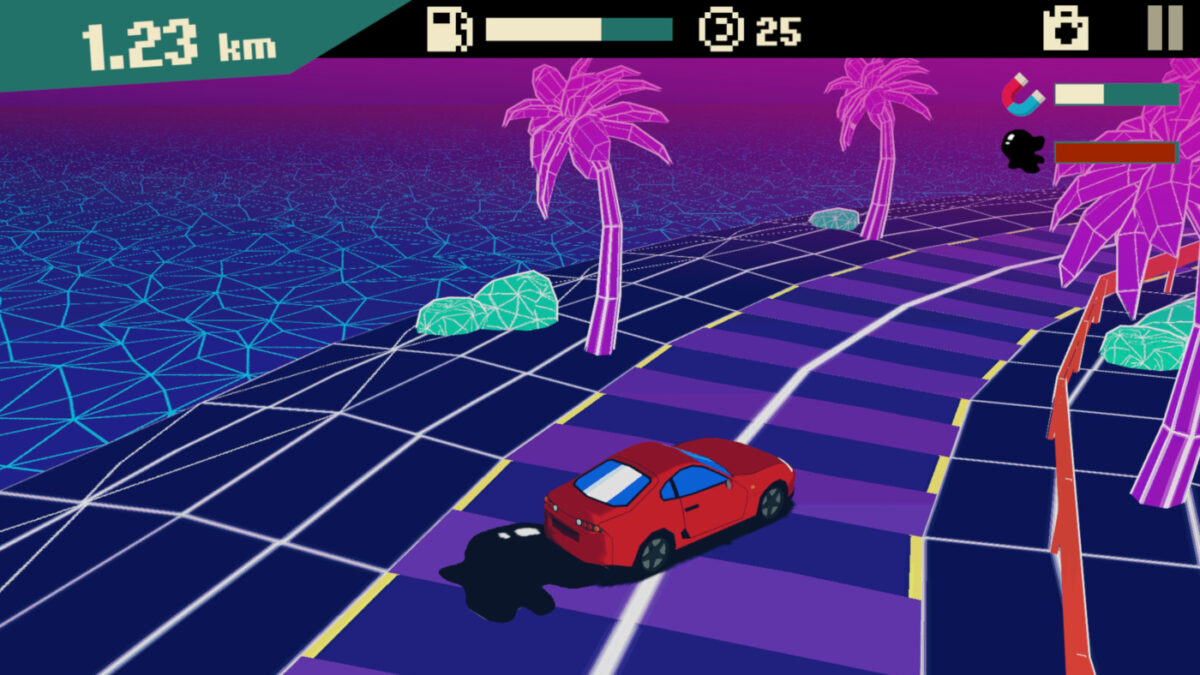 As an endless driving game, the concept is simple. You'll need to collect gas cans to keep going, whilst avoiding oil spills, rocks, utility poles and over obstacles. You can slow down or slightly accelerate, but can't stop, and if you pick up coins along the route you're be able to buy cars and unlock more tracks. So it's all about drifting, dodging and jumping whilst you enjoy the graphics and 80's-inspired Synthwave soundtrack.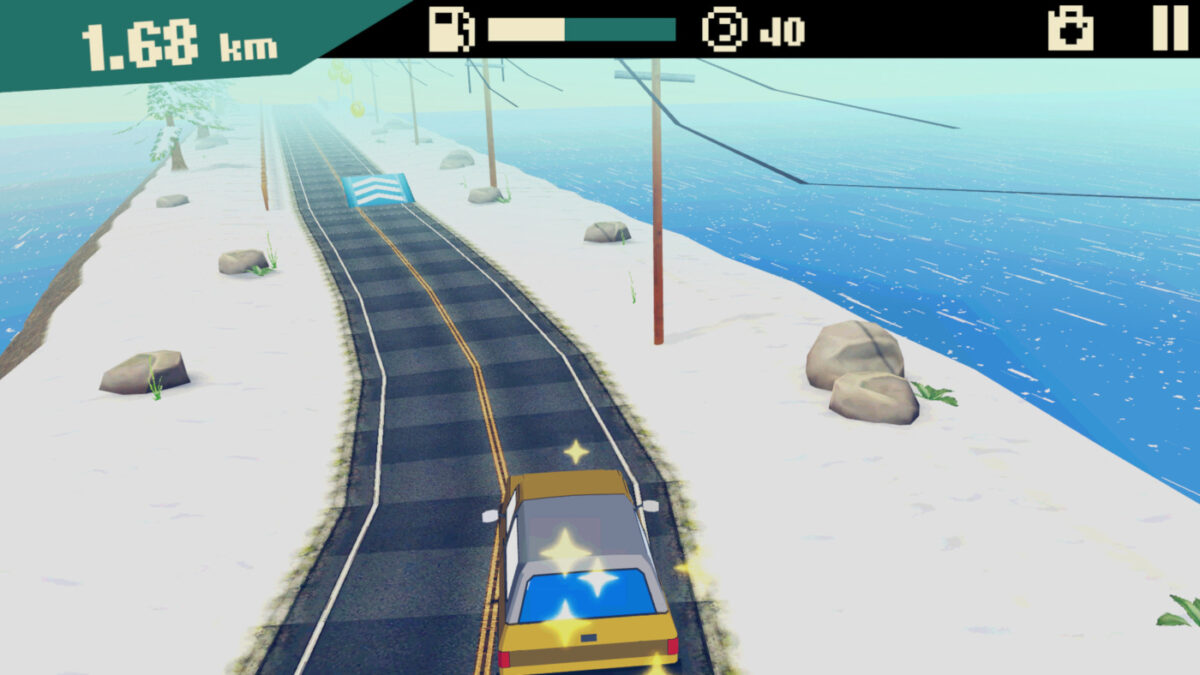 At launch, Seaside Driving will includes eight unlockable vehicles, along with five randomly generated tracks which each have a unique theme. It's being published by Tendokore, a new retro-inspired indie game publisher founded this year to focus on single-player games. And you can watch the official announcement trailer below.
Endless driving games certainly offer a different pace and experience to traditional racing titles, whether that's usually competing against other drivers or in time attack modes. So if you fancy just chilling out and seeing how long you can survive without any accidents, it could be worth checking out. Especially if you also enjoy some Synthwave.
Seaside Driving has been announced for the PC, followed by a release for both the Nintendo Switch and Xbox One. No dates or prices have been released yet, but you can already wishlist it for the PC via Steam, and you'll be able to keep up with any Seaside Driving news, updates and more, here.