You can now try out the results of four years of effort by indie developer Jali Hautala as his game RaceLeague launches on Steam Early Access.
As the appropriately-named Oversteer Studios, Hautala has released the game at £23.79, with a 10% discount until August 2nd, 2022. The plan is for the Early Access period to last around 12 months, and there are some features which make it worth checking out.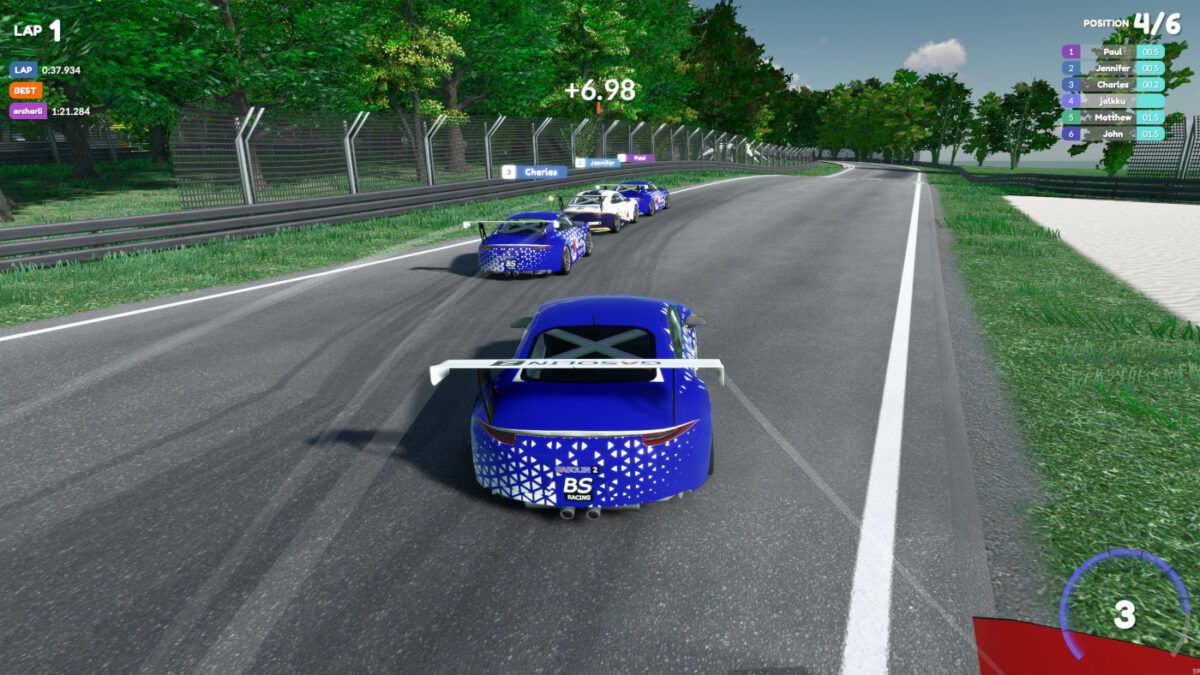 The main selling point is a full-featured track editor, which allows you to build your own circuits fairly easily. And then share them through the in-game repository, allowing people to find out if you're the next Hermann Tilke. It already seems that a good range of fictional and real-world inspired locations are being created by various players.
But building tracks isn't going to be much good if they're not fun to race on, so at the moment the priority has been vehicle physics and multiplayer. So, you get a seemingly detailed damage model which actually includes destructible environments as well as vehicles. Piling into the barriers around a track will leave a dent in them, as well as wrecking your car, for example.
And there's also a realistic tyre simulation including punctures, fuel consumpion, and pitstop, along with wheel support and force feedback.
The launch version features three fictional cars, with a four-wheel drive Rallycross example, a single seater around Formula 3 level, and a GT3 car which somewhat resembles a Porsche. And you get four default tracks to play on before starting to try the creations uploaded by other players, and competing in single and multiplayer practice modes with online leaderboards for your times.
A glimpse at the roadmap for the future includes more vehicles, extra props and content for circuit building, and modes includes single-player AI racing or online time trials. It's a fair amount of work for a solo developer, but the ever-expanding track selection will be one less thing to worry about.
You can find RaceLeague for the PC on Steam, here. And keep up with the latest RaceLeague news, updates and more, here.