Last updated on June 15th, 2020 at 12:54 am
F1 2013 has been officially confirmed for an Autumn release, and the new Classic content from the 1980s and 1990s has already got us excited to see it.
The game continues to be developed by Britain's Codemasters, who hold a multi-year license and have already shifted 6.5 million copies of the previous F1 games.
The standard edition of F1 2013 will feature all the cars, circuits and drivers from the 2013 season, including changes such as Lewis Hamilton switching to Mercedes and Sergio Perez joining McLaren, along with all the rookie F1 drivers. It also includes all the new rules, tyre changes and remodeled handling. Plus it'll make one of our contributors happy as split screen mode is confirmed.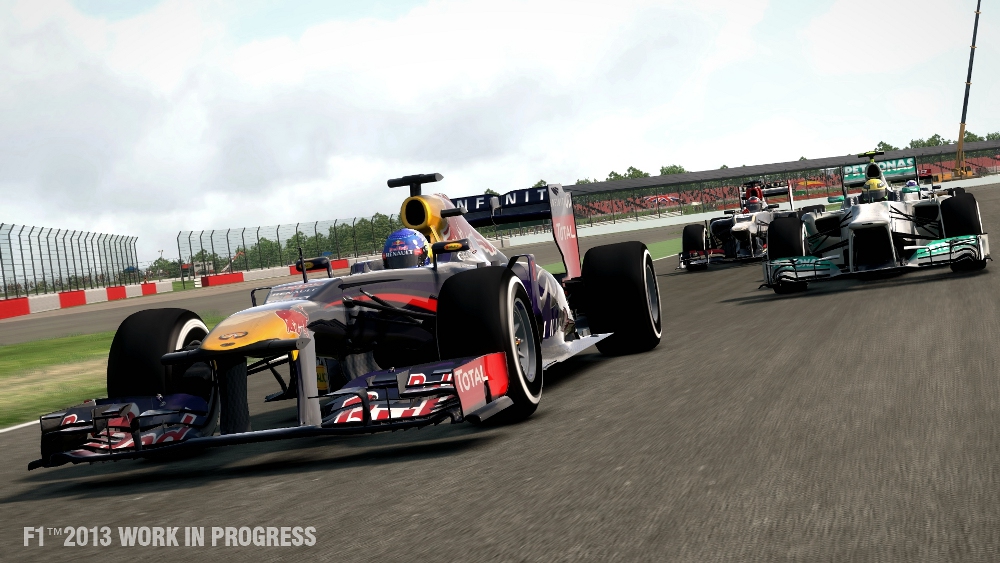 F1 2013 Single Player:
The Young Driver Test based at Abu Dahbi's Yas Marina has been expanded to help you get up to speed with the game. Based on the real world event, you'll have two days to learn how to pilot an F1 car. Day One will consist of tutorials and explanatory videos, followed by a series of increasingly demanding challenges on track. Repeat play is encouraged by unlocking more race seats for your career mode.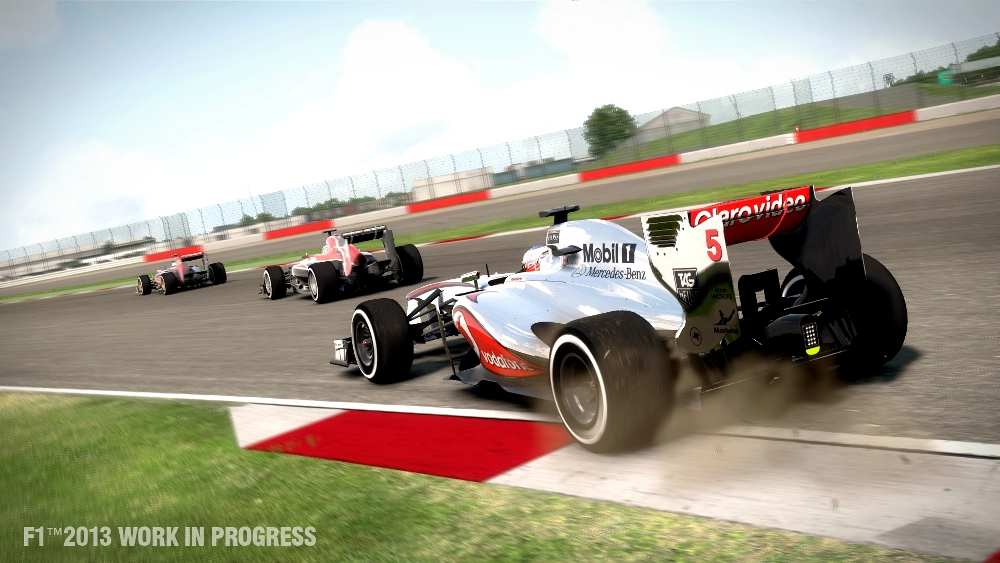 Grand Prix Mode has returned, allowing you to take the role of your favourite driver for single races, or compete in a full or custom season. And in addition to multiplayer, the RaceNet community hub means you'll be updated with in-game challenges, including challenges for the whole F1 2013 community. Plus you can compare stats and game progress with your friends – and desktop and mobile apps are available for the completely obsessed. Like us, for example.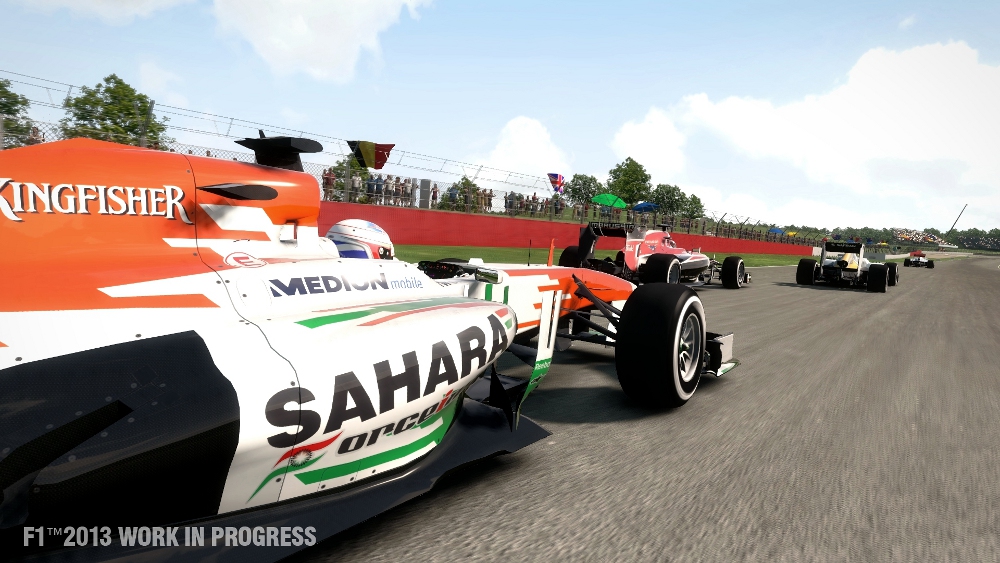 F1 2013 Classic Edition:
But you don't want the standard edition. You'll want the limited edition premium F1 2013 Classic Edition. The reason is that you get to play a brand new game mode which features some of the classic cars and drivers from the 1980s, with a 1990s DLC Pack to follow.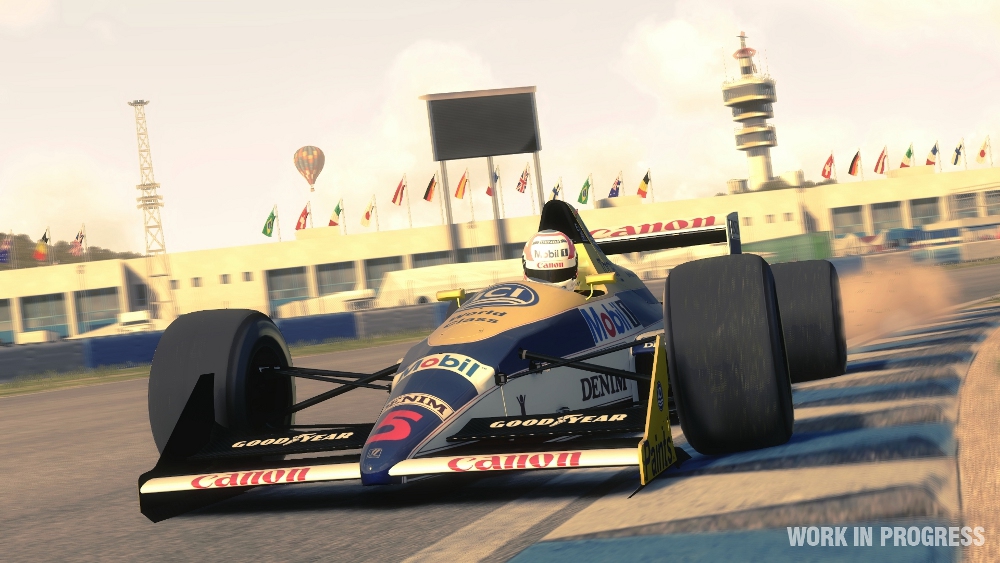 Setting the mood with an introduction by the legendary Murray Walker, you'll get to race in 5 iconic cars from Ferrari, Williams and Lotus. So that's presumably the Williams FW11 as revealed in the screenshots below, the Lotus 97T,98T or 99T of the Senna era , and hopefully the 1985 Ferrari 156/85, purely because Michele Alboreto famously drove half a lap of the Brands Hatch circuit with the car on fire after a turbo failure. Although given the fact Gerhard Berger is a named driver, it's more likely to be the Ferrari F1/87/88C.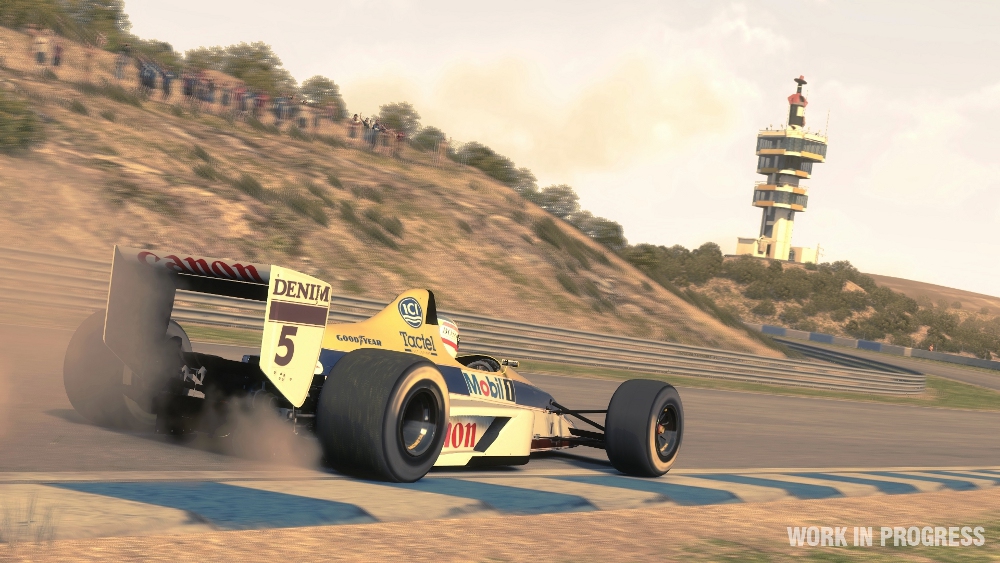 Speaking of 1980s drivers, 10 of the legends from that era will be included. Confirmed so far are Nigel Mansell, Mario Andretti, Emerson Fittipaldi, and Gerhard Berger. And two tracks have been named: Circuito de Jerez, which hosted the Spanish Grand Prix, and Brands Hatch, which hosted the British event until a major start line crash in 1986 which sadly ended the career of French driver Jacques Laffite.
F1 2013 DLC Content:
Two packs have been confirmed in the official release announcement. Doubtless more tracks will be revealed as the packs are readied for launch.
F1 Classics: 1990s Pack:
6 iconic cars from Ferrari and Williams
Drivers including David Coulthard, Eddie Irvine, Alain Prost, Jacques Villeneuve and more.
Classic Tracks Pack:
Imola: Former home of the San Marino Grand Prix
Estoril: Former home of the Portuguese Grand Prix.
F1 2013 First Videos:
If you're reading this years later than 2013, and want to pick up the game to own a complete collection of Codemasters F1 titles, then you can find copies of F1 2013 for the PC, PS3 and Xbox 360 on Amazon.