The latest game in the American racing series dating back to 2000 is available to buy as NASCAR Heat 4 is out now.
Developers Monster Games created the original NASCAR Heat title back in 2000, but NASCAR Heat 2 only appeared in 2017 (in the meantime, we also saw NASCAR Heat 2002 in 2001, NASCAR: Dirt to Daytona in 2002, and NASCAR Heat Evolution in 2016). Since then, annual updates have brought improvements and the latest driver rosters to gamers.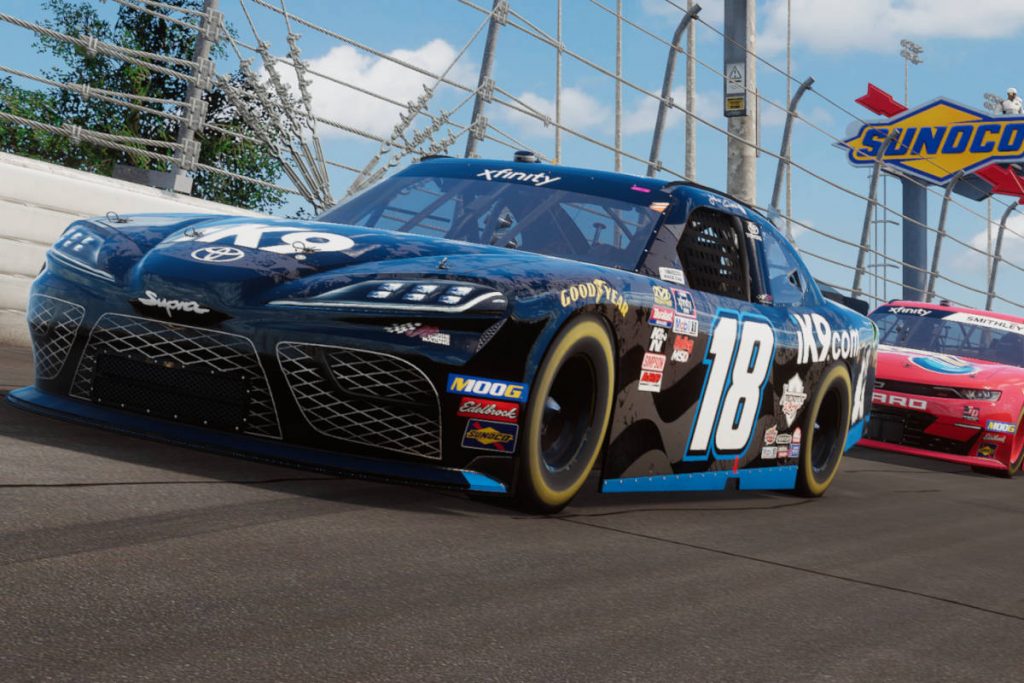 Changes for 2019 include the chance to drive in the 2019 Monster Energy NASCAR Series, the Xfinity Series, Camping World Trucks or the Xtreme Dirt Tour. And improvements include the way the cars behave, wheel force feedback and better audio.
You can also get different tyre compounds for the various track types, and a track map.
That's on top of all 38 tracks, drivers and teams from the 2019 series. Kevin Harvick and Tony Stewart appear on the cover of the standard addition. The Gold Edition includes the 2019 Season Pass for DLC and features Jeff Gordon on the cover.
20,000 physical copies of the Gold Editionwill be sold, which includes the option to race as Gordon, or enlist him as your spotter. You'll also be able to use his final No.24 Axalta paint scheme.
"The 704Games team has been hard at work during our product development cycle making adjustments to ensure that we deliver the best NASCAR video game yet for our fans," said Colin Smith, President of publishers 704Games. "Our developers – informed in part by input from the NASCAR Heat community – have implemented numerous upgrades to the game this year that serve to capture and relay the realism and excitement surrounding the NASCAR experience."
Availability of the title right now includes the PS4 version (U.S import) via Game, or limited amounts of the standard title via Amazon UK.
Fortunately Play Asia is listing both Standard and Gold versions for the PS4 and Xbox One. And there's obviously no issue getting the game via Steam with mixed but mostly positive reviews so far.