Last updated on April 7th, 2020 at 03:49 pm
Good news for fans of top level motorcycle racing, with the MotoGP 20 release date announced for April 23rd by Milestone and Dorna Sports S.L, which means it'll be available just a few weeks after the actual MotoGP series starts.
It will include all the correct rider line-ups for each class, and the new Kymiring circuit in Finland, which is on the MotoGP calendar for the first time.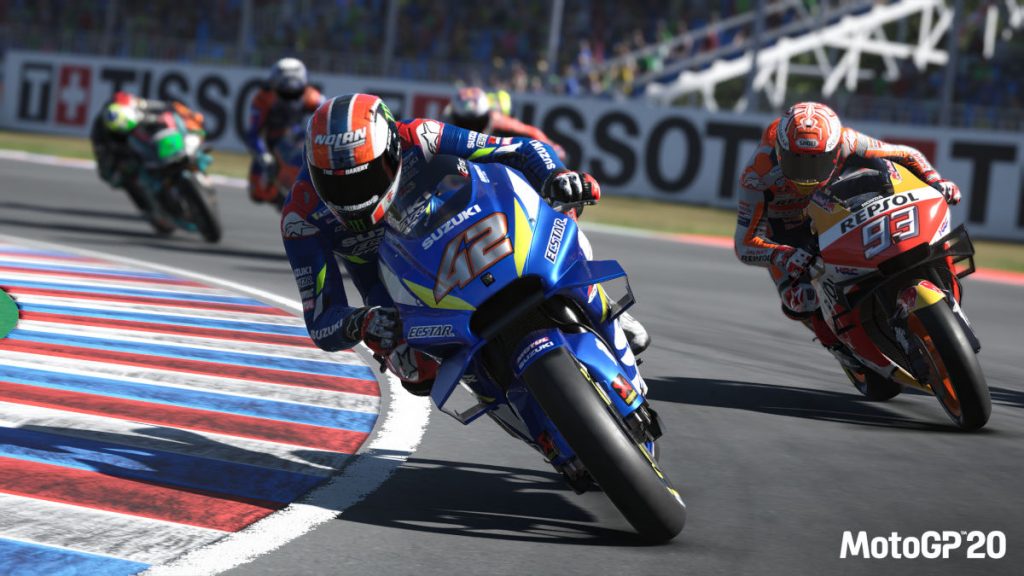 The release date is earlier than for previous MotoGP titles, which tended to appear around June each year.
Which means as Marc Marquez defends his world championship from Honda team-mate and younger brother Alex, you'll be able to emulate everything from the fifth round onwards, as it happens.
MotoGP 20 will be available for the PC, PlayStation 4, Xbox One, PC, Nintendo Switch and Google Stadia, and there will be dedicated Multiplayer servers with quality of life improvements for public and private matches, plus Race Director mode.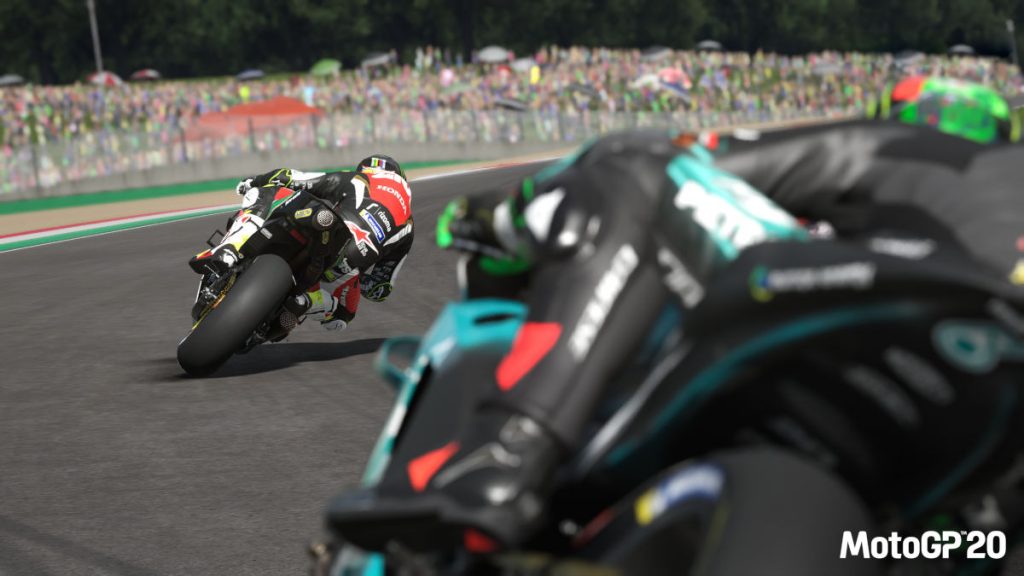 Even with the earlier MotoGP 20 release date announced for April 23rd 2020, it seems like there are plenty of improvements and changes to the franchise.
So you can compete in the 2020 season against the MotoGP elite, or pursue a racing career by starting out in the Red Bull MotoGP Rookies Cup and working your way up to the top level. And that's now going to be more in-depth with a Managerial Career allowing you to join an official team or create a new outfit sponsored by real brands.
So you'll be surrounded by a host of staff to help you select the right team, analyse race data and develop your motorcycle. They'll include your personal manager, chief engineer and data analyst. Which will be important as you spend development points and allocate R&D staff to improve the aerodynamics, electronics, engine power, fuel consumption and other areas to help reach the top step of the MotoGP podium.
Strategy will also play a much bigger part on track. The game physics have been reworked for a more technical and skill-based experience. And the Artificial Neural Network Agent (A.N.N.A) used for the AI racers in MotoGP 19 returns, but enhanced to simulate real tyre and fuel consumpion. So you might see Andrea Dovizioso using the same tactics in MotoGP 20 to get the most from his Ducati as he applies in real racing.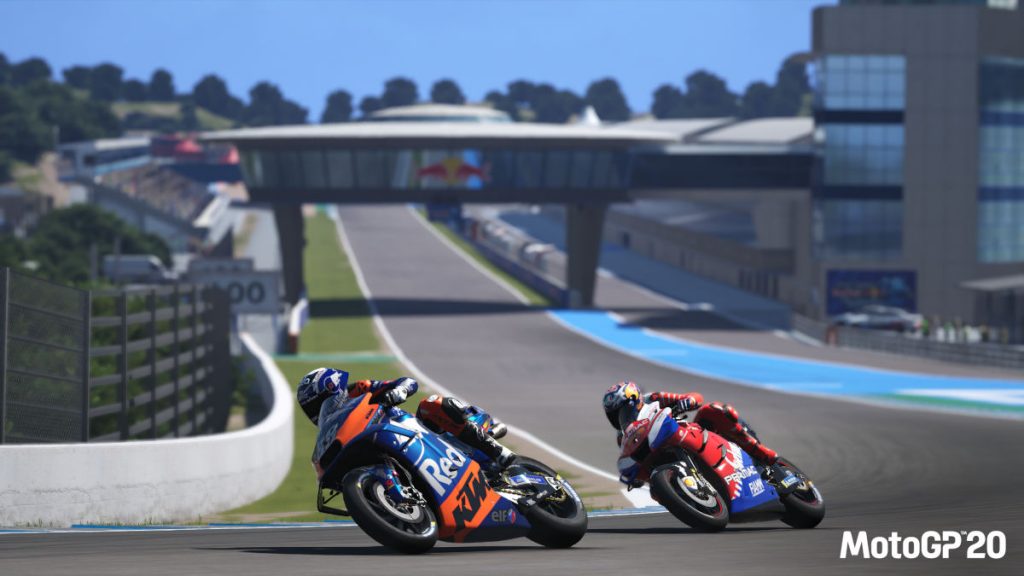 New features affecting your race performance include fuel management and asymmetrical tyre consumption. This means you'll be able to feel the effect of having a softer compound of tyre on one side (for instance, if there are more right or left-hand corners), which is how the real MotoGP rubber is constructed.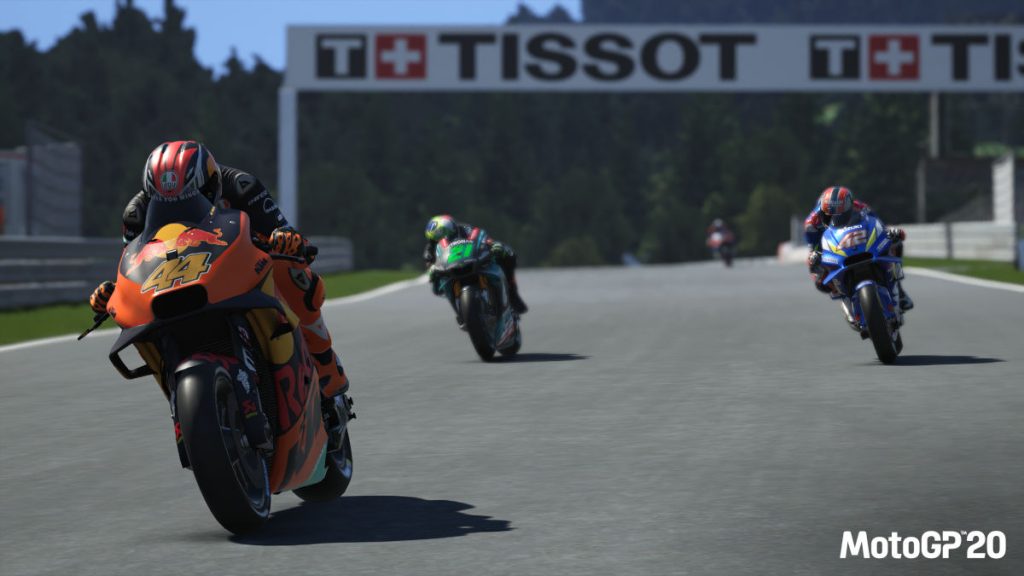 If you crash or collide with other riders, you might also have to deal with aerodynamic damage for the first time in the MotoGP game series. With all the modern machines sporting various wings on the bike fairing, it makes sense that you might suffer a drop in performance if you smash them up.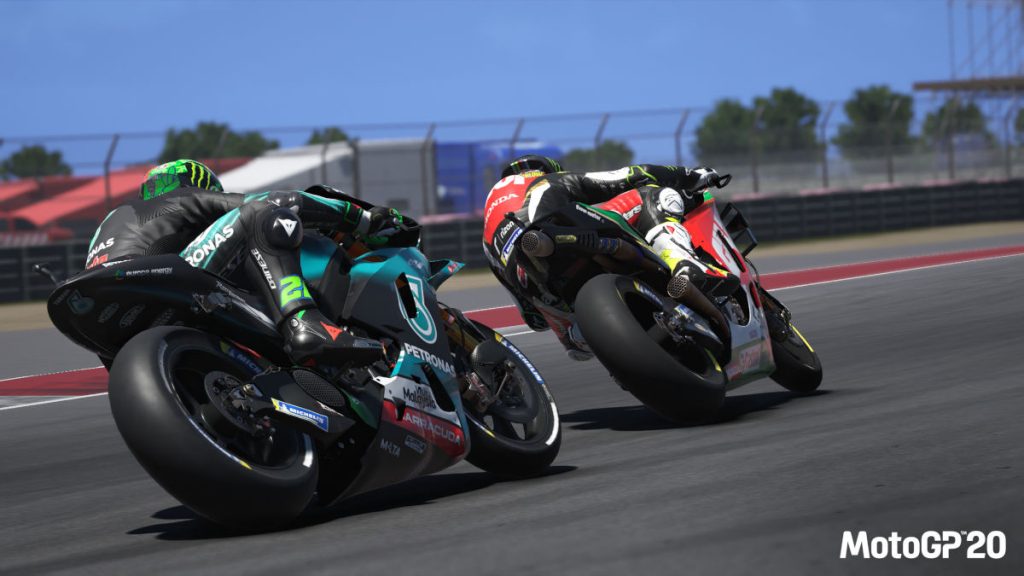 For fans of classic races and previous Grand Prix motorcycle racing, the historical mode will be back with a new format of full races randomly generated. You'll need to win the events to collect iconic riders and machines. In MotoGP 19 that included names such as Casey Stoner, Marco Simoncelli and Mick Doohan.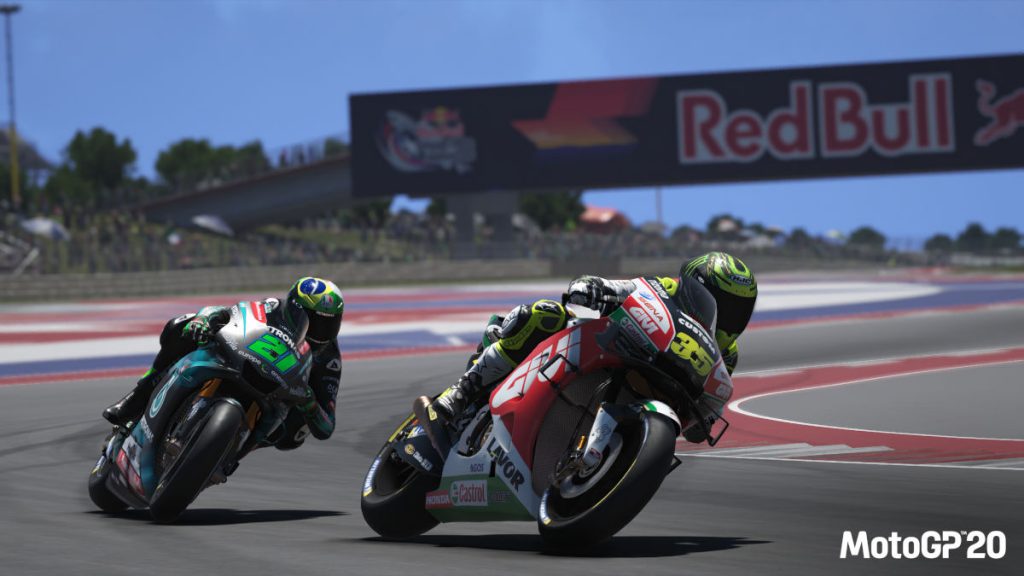 But if you'd rather create a new MotoGP legend, then you can customise the livery of your custom team in the in-game editor, along with stickers, helmets, racing numbers and lower back patches. So you'll be easy to pick out as you slide through the gravel or launch yourself into the air with a highside.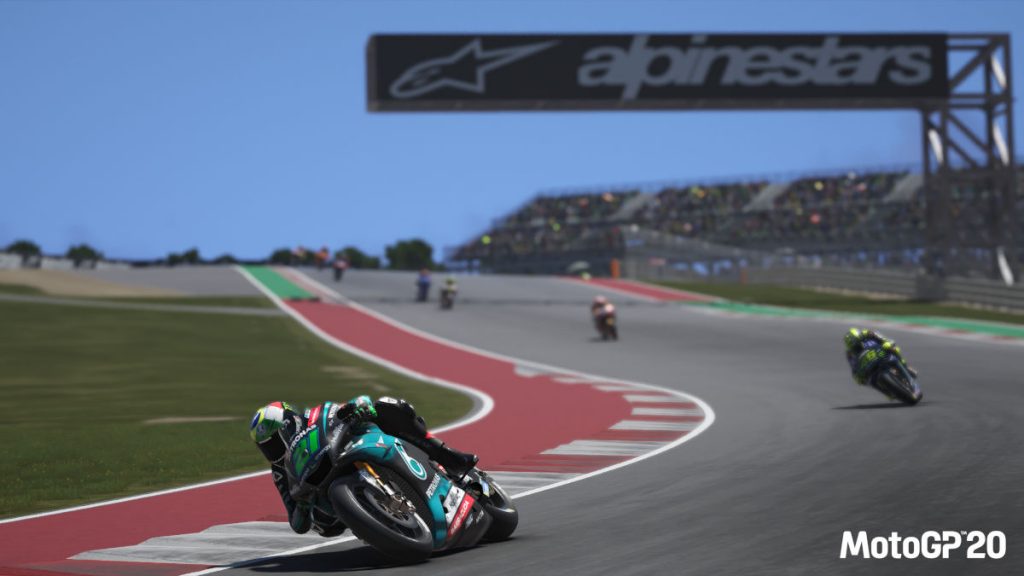 And for those who take their virtual motorsport seriously, the MotoGP eSport Championship will return for a fourth year. There's a renewed format with the online Pro Draft involving three online time attack mode challenges (using MotoGP19 on the PC, PS4 and Xbox One). The qualification begins with the first challenge on March 5th, 2020, so you need to register or log-in with an esport.motogp.com account pretty soon to be involved.
Watch the MotoGP 20 Announcement Trailer
So with the MotoGP 20 release date announced for April 23rd, 2020, and editions for the PC, PS4, Xbox One, Nintendo Switch and Google Stadia, we'll be keeping an eye out for the first details of any pre-order bonuses and the latest news as the game gets close to release.
More MotoGP 20 Screens:
In the meantime, and if you want to get involved in the MotoGP eSport Championship, you can pick up a copy of MotoGP19 from Game, Amazon or Steam (currently on sale until March 2nd, 2020).