Grand Theft Auto can be a lot of fun for car collectors and racing on bizarre tracks, although it isn't usually of much interest when it comes to sim racing. But it's still worth knowing when GTA Online adds an open wheel racing class featuring cars based on two F1 legends.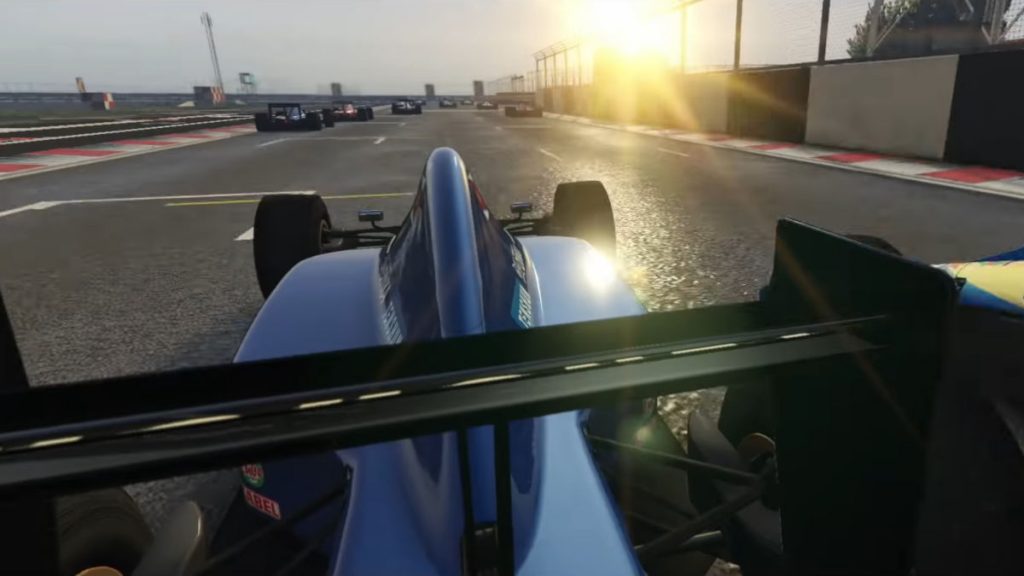 The San Andreas Prix introduces a new car class (so you won't be sharing the track with Ocelots, Pegassis and tanks unless you can also drive the F1 cars on the street). And you get seven high speed tracks, apparently with tire selection and pit stops.
Obviously it's expected that the races will descend into crash strewn carnage fairly fast. But the car models are worth mentioning, as the Progen PR4 and Ocelot R88 do look fairly familiar.
The design and livery of the Progen PR4 will remind anyone of the legendary 1988 McLaren MP4/4, which took 15 wins in 16 races during the season. That's a winning a percentage of 93.8% in a single year, driven by Alain Prost and Ayston Senna.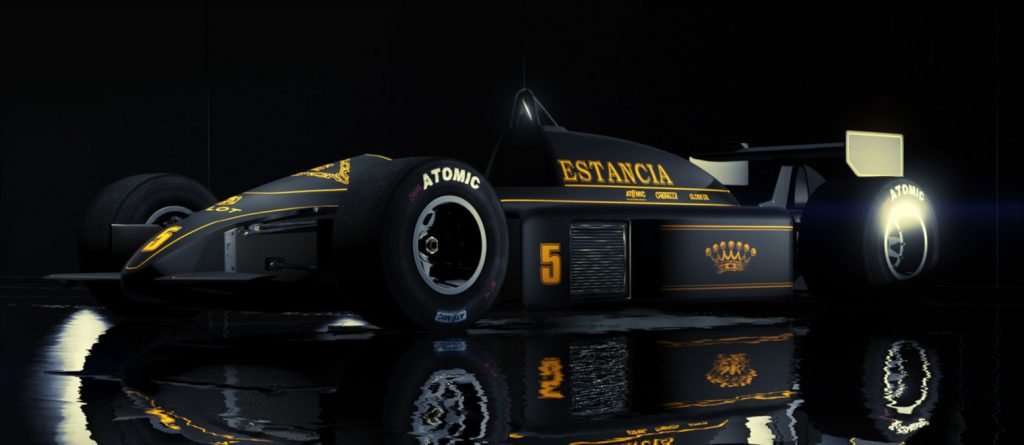 Ayrton Senna might also feel at home in the Ocelot R88, which looks rather like a 1980s Lotus F1 car, especially in the Estancia livery. Senna drove the Lotus 97T in 1985 alongside Elio de Angelis. Although the shorter side pod looks a bit more like the 1984 Lotus 95T of de Anglis and Mansell.
It's a looser interpretation of the classic F1 car, but should still be fun to drive.
Both of the new open wheel racing cars have pretty much identical performance according to the game stats. But you'll be able to tweak and tune them at Los Santos Customs. Which includes the front wing, tires, engine, brakes and rear spoon wing.
Various other paintschemes are also available, which emulate the classic, and sometimes less tasteful, F1 liveries of the 1980s and 1990s with suitable GTA Online brand sponsors.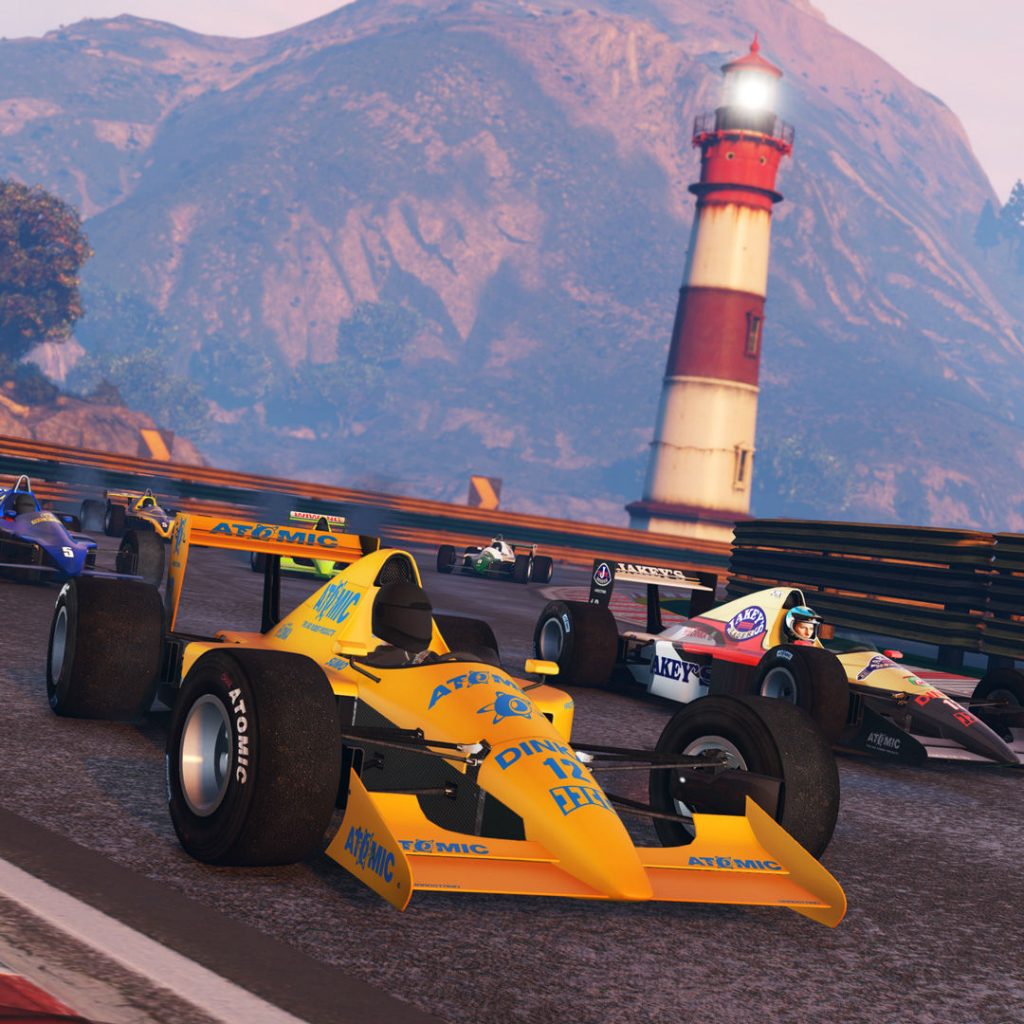 So to play the Open Wheel Expansion for GTA Online, you'll need a copy of Grand Theft Auto 5. Which is fortunately pretty cheap these days, if you're one of the 5 people in the world who haven't already got a copy. Pick up a physical edition from Game or Amazon.
Or download it via the Microsoft Store, PlayStation Store, or Steam.
Alternatively both F1 cars appear in a range of more serious driving games, as you'd imagine for two legendary Formula 1 creations. Check out our racing game car lists to find them, including in the Forza Motorsport 6 car list, or similar open wheelers in the car rosters for iRacing, RaceRoom and rFactor 2 for example.