If you've been enjoying building a business selling petrol and other items to weary travellers, you'll be pleased to download to the new free Car Wash Update for Gas Station Simulator. So now you'll have another way to add to your income.
The new option to open up the Car Wash unlocks after Level 4 of the Quest Chain, or after your current active quest if you're already passed that point. It costs $1000 to restore it, and you can then level up your cleaning facilities through five levels of upgrades, along with collecting some normal and hidden achievements along the way. The Car Wash can also be opened and closed separately from the gas station itself.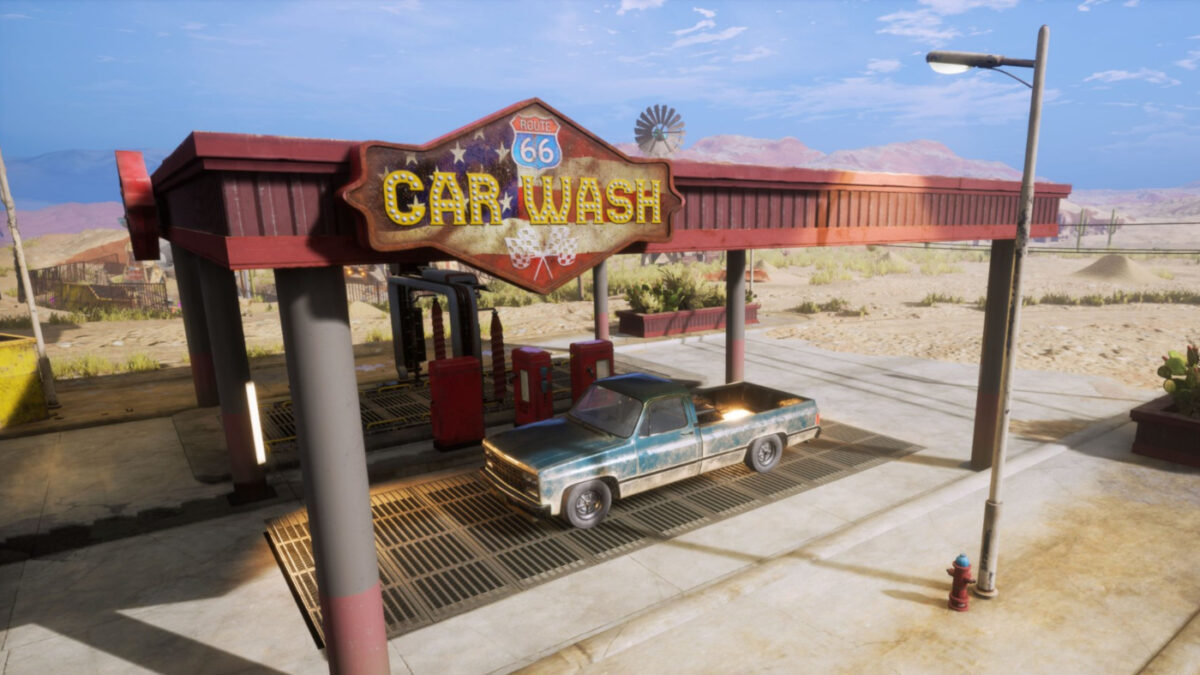 The ultimate aim is to upgrade to a fully automated Car Wash, but in the meantime you'll need to manually adjust and maintain the pressure washer. The update also adds a new Sewers location that houses the water pumps for washing along with some small secrets to discover, along with some minor bugfixes. It's also been followed by a hotfix to solve some bugs with progress and achievements related to the new car washing content.
Gas Station Simulator was originally released on Steam in September 2021 and is developed by Drago Entertainment. The company was originally founded back in 1998 by father and son Adam and Lucjan Mikociak, and similar titles due for release in 2022 by them include Road Diner Simulator and Food Truck Simulator. So you'll be able to cover every aspect of roadside hospitality, with all the games being published by Movie Games S.A.
You can buy Gas Station Simulator for the PC via Steam. And keep up with the latest Gas Station Simulator news, updates and DLC, here.