There's a small 10431MB download now available for everyone's favourite car crash physics simulator with BeamNG.drive update v0.24.1.2 released.
It includes some tweaks to the Civetta Bolide, Bruckell Bastion and Burnside Special cars, and to the West Coast, Utah, Italy and Gridmap levels. Along with various improvements to traffic, the user interface and world editor.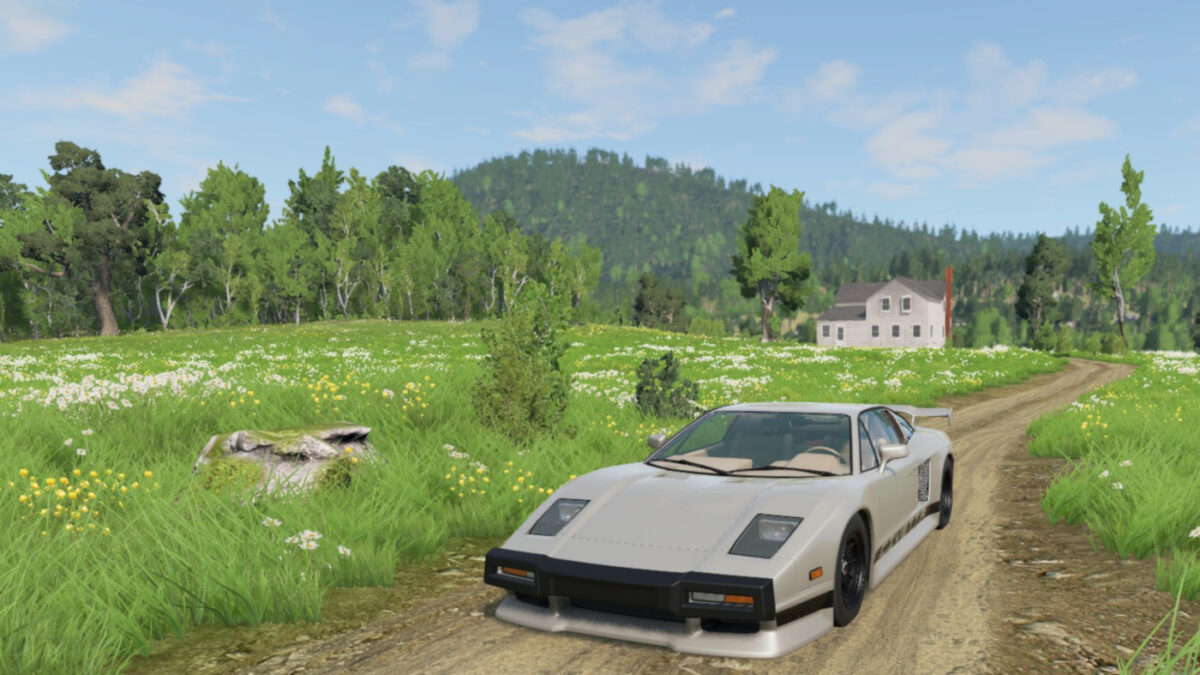 BeamNG.drive v0.24.1.2 Release Notes
Vehicles
Civetta Bolide: Group 5 setup tweaks
Bruckell Bastion

Changed off road config to use normal seats, improved refnodes of gauge needles so they don't clip through the dashboard
Removed adaptive brake lights from Bastion

Burnside Special: Improve frame rigidity, fix frame crossmember mesh spiking, suspension instability on full compression, frame beams deforming on small bumps
Levels
West Coast

Fixed decalroads
Fixed bypass bridge mesh collision

Utah

Fixed billboards at the gas station
Fixed floating rocks

Italy

Raised the airport sign on the entrance

Gridmap

Fixed the lights of dragstrip screens
User interface
Fixed inability to customize bindings in computers set to certain languages (such as Korean)
Fixed the 'Main Menu' automatically stopping any replay in progress (both playback and recording)
Overview Map Mode
Turned off depth of field when in the map mode
Cut the transition sound when the transition animation is cancelled
World Editor
Fixed an issue that allowed duplicate naming
Fixed notification window not closing
Fixed an error that could happen in the file dialog
Fixed wrong number limits for some parameters in the audio engine debug tool
Traffic
Fixed stuttering performance issue by improving the respawn logic
Improved spawn point search performance
Fixed typo preventing suspects mode from working if the player is driving a police vehicle
Flowgraph
Added missing "risk" pin to traffic parameters node
Mission Editor
Mission Editor can now reload the complete mission system without having to reload Lua
Game Engine
Fixed camera when opening Option's UI panel in levels with near plane values different than 0.1m
Audio
Fixed sound sources leaking memory which decreased performance over time.
Misc
Updated game EULA
Fixed Performance Statistics testing not working properly
You can find BeamNG.drive for the PC via Steam, or through Humble Bundle. Keep up with all our latest BeamNG.drive news and coverage, here. Or check out our full BeamNG.drive car list for all the officially released vehicles for the game.