You can now race of the most iconic tracks in Brasil with the Interlagos circuit released for RaceRoom by KW Studios. The Autodromo Jose Carlos Pace has obviously appeared in a number of racing sims and games, but it should be particularly fun in some of the classic and vintage classes available in RaceRoom.
Opened in 1940, it's hosted the Formula One Brazilian Grand Prix most years since 1973, and has been the venue for memorable results by Sao Paulo locals Emerson Fittipaldi, Ayrton Senna, and Jose Carlos Pace, after whom the circuit was renamed in 1985 following his death in a plane crash. And at the end of the F1 season, it's also seen dramatic results for champions including Kimi Raikkonen, Lewis Hamilton, Jenson Button and more. And it's a great circuit to drive and race on.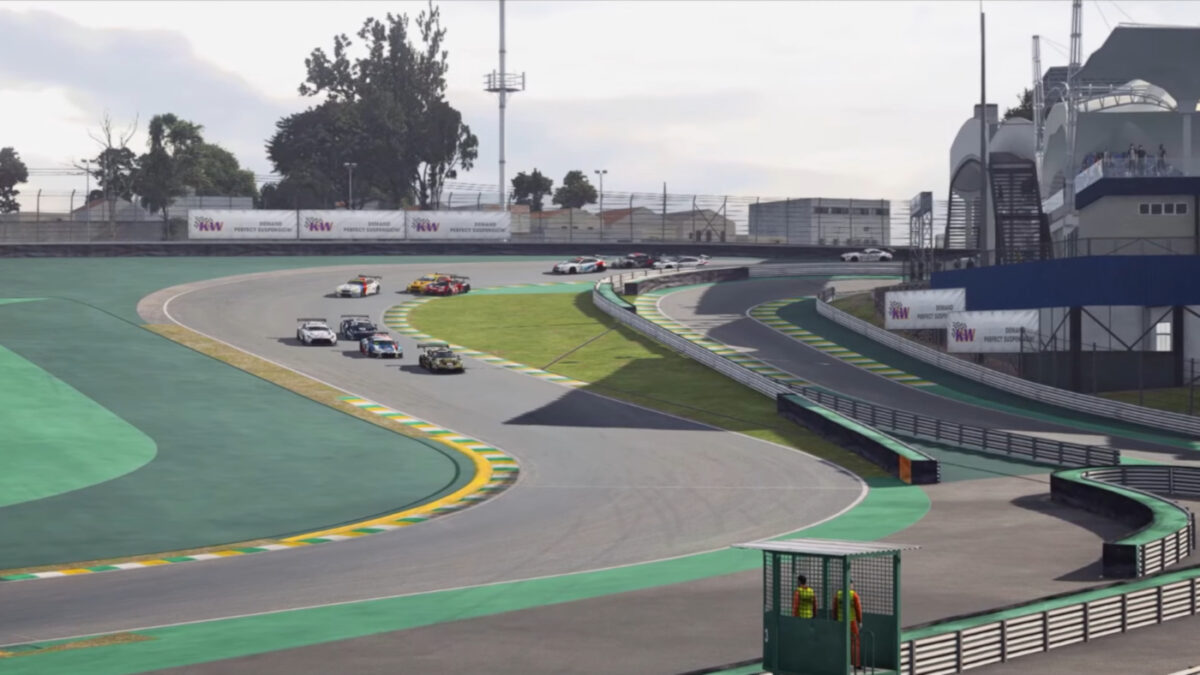 A rare example of an anti-clockwise course, the 2.677 mile (4.309km) track features 15 turns, with the challenge of carrying as much speed through the sweeping downhill Senna S and Curva do Sol to potentially overtake along the first Reta Oposta straight, or into the Descida do Lago turns four and five.
You then face the tight and twisting section between turns six and 12, before everything opens up from the Juncao corner as you try to maximise your momentum uphill and across the finish line.
And while it's known for hosting the highest level international series, the Interlagos circuit really suits lower powered cars and classes, as it packs a lot into a fairly short space. So RaceRoom cars including the older touring cars and the Porsche Carrera Cup Classic should be great fun, but I'm also intrigued to try and muscle the monster Group 5 beasts around Interlagos.
With the Interlagos circuit released for RaceRoom, you can purchase it via the RaceRoom Store for £4.26.
You can download Raceroom Racing Experience on the PC for free via Steam. Some additional content is available via Steam, but everything can be purchased via the official game store.
Keep up with all the latest RaceRoom news, updates and eSports articles, here. And check everything available for free and via paid DLC with our RaceRoom car list, and RaceRoom track list.