If you've spent years working on a title in an existing genre, it can be hard to make your creation stand out. But RainStyle Games might have achieved it when combat racing game Turbo Sloths arrives in October, 2022.
It's set on the planet of Turia, with an intelligent races of Sloths creating a racing series for turbine-powered multi-ton trucks loaded with weapons. Each vehicle has to meet the minimum 8 ton weight limit, and needs to be designed to cope with obstacles and opponents, while still having the speed to win races.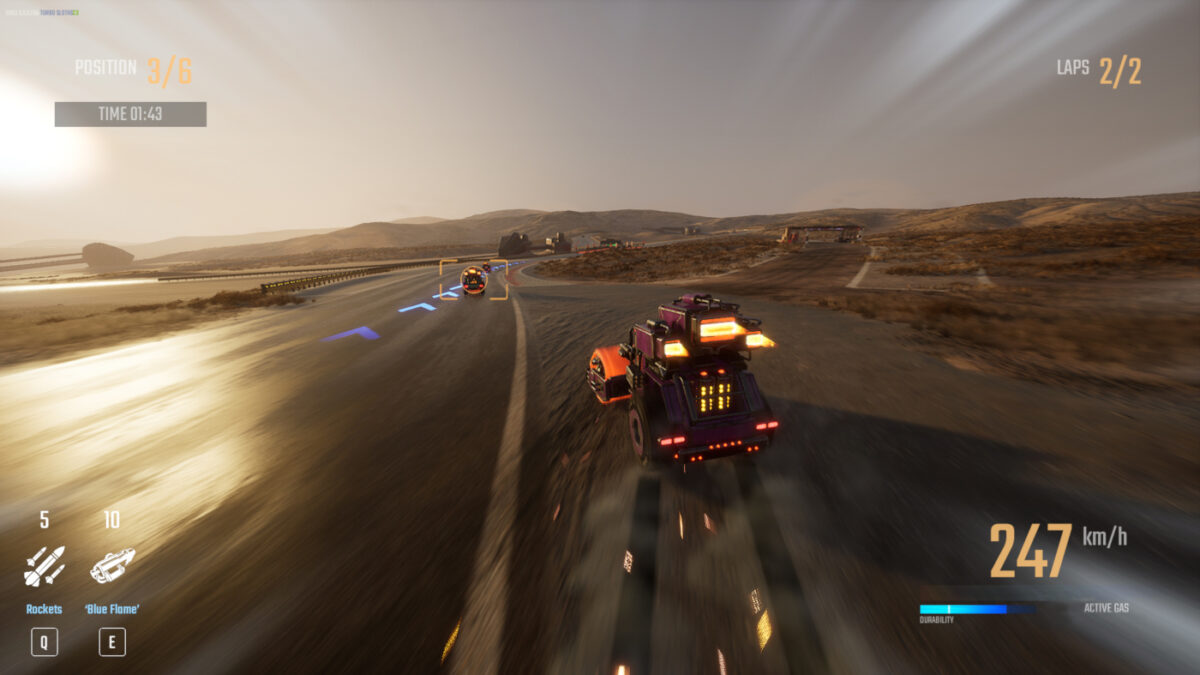 So you get to create your own Turbojunk truck, and upgrade it over time. Along with weapons including rockets, mines, machine guns or a shield, you can also use a front-mounted roller to deal with some of the problems on each circuit, which range from flammable barrels to robots and turrets. And there's a version of nitrous available.
RainStyle Games are a team of six, who have been working on the game since 2020, building key 3D models and the handling and physics from scratch. But apparently it will feel a bit familiar if you've played old Need for Speed games, which isn't a bad thing if you're mainly focused on racing and destroying enemies. But you'll be able to switch between arcade or realistic handling as you wish.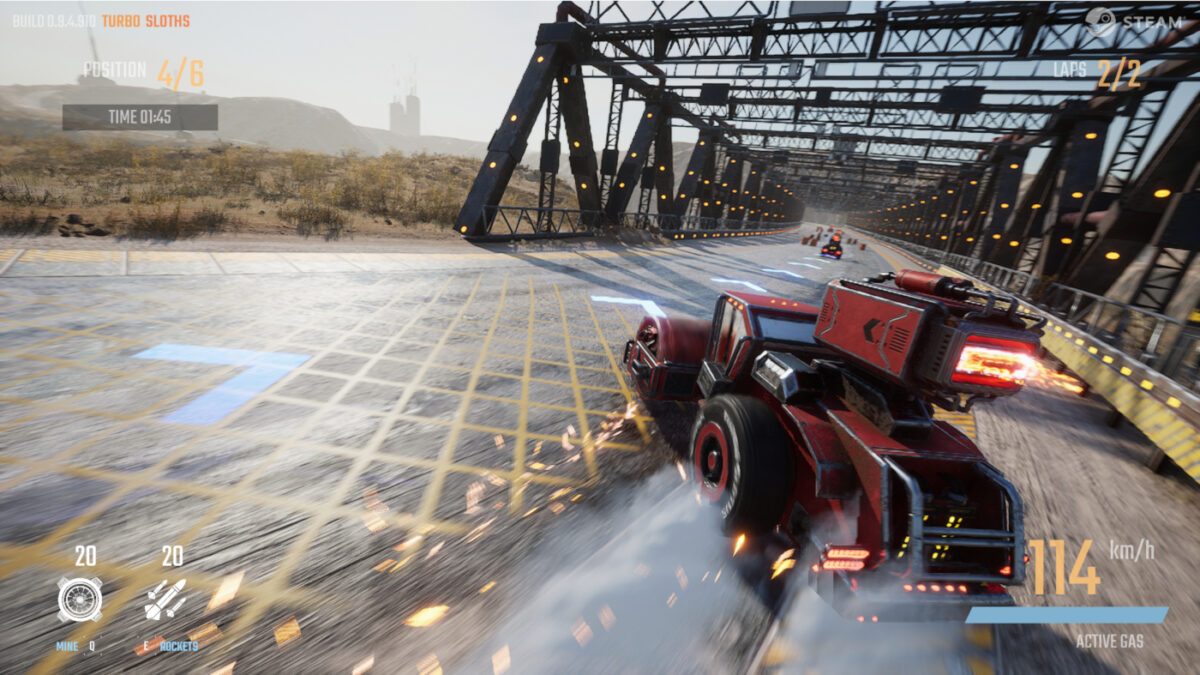 Game modes in Turbo Sloths including approximately eight hours of a single player story mode. But there are also classic options including sprint, lap and flat-out races, or competing against robots in a destruction derby, along with Boss challenges. And there's a split-screen mode for local multiplayer, with online options planned for the future. One feature already being implemented is that weather will dynamically change, along with the time of day.
Turbo Sloths is initially set for a PC release, and you can wishlist it on Steam. You can also pre-order a Deluxe or Turbo version via the website for the game, which include presets, a specific role in the official Discord, and even your name in the Back Credits. And there's also an Indiegogo crowdfunding campaign with more rewards available to claim if you're interested.
You'll be able to keep up with the latest Turbo Sloths news, updates and DLC, here.