Last updated on August 13th, 2020 at 05:50 pm
What does it take to establish a fun and exciting simulation racing series? A lot of creativity, and, trial and error. Make no mistake, arranging a format for racing is not as easy as it first appears. There are so many factors and combinations of tracks, cars, classes, and rules that it is highly likely that your first few attempts at something new and different will flop.
Although most who like the idea of creating their own series are unaware of the challenges involved in creating a fun series until they try it, the allure and satisfaction of seeing your creation succeed is still very gratifying. At the same time, this self-gratification can often lead to a dead end, and a series that no one wants to participate in.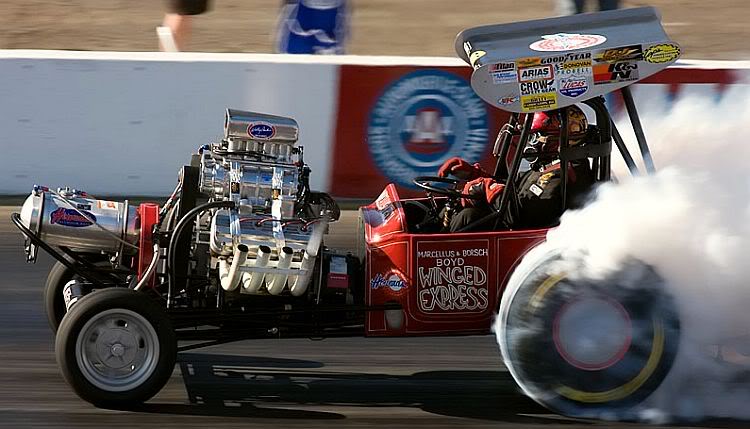 Sometimes the creator thinks it is an amazing format in a sort of self-delusion not unlike so many failed singing contestants on, "Pop Idol" (otherwise known as, "American Idol" in the US). Not many have the icy cold heart of a Simon Cowell to tell the poor fool that their series is uninteresting crap, and instead simply decline to participate. Even so, there are many good series formats that only lack the promotion and public awareness to become popular hits with the sim-racing crowd.
Having created several popular racing Forza series over the years, like the "FWC", the "IFCA Endurance Series" the "IFCA Stock Car Series", "Beat the Stars", the "Club Kings", and even the "IFCA Championship," I've learned a thing or two about what it takes to put together a good format. Your basic elements consist of fairness, simplicity, and fun. Generally the fairer the cars are to everyone, the more people will be attracted. The simpler the rules and format are the more attractive and convenient it will be for the participants to join. Ultimately the more fun a series is the longer shelf life it will have.
How to set up your own online sim race series
Test your own race series:
At the beginning of your creation you'll want to make a few dry run practice sessions before presenting your new series to the public. This will give you time to shake out all the bugs before your first official race date. The last thing you want is to have to change something at the last minute. Once you have cleaned up all the little things that you didn't expect, then you can have a go at an official start of a season.
Rules are important:
Rules are important too, and the best place to start is to clone many of the same rules from actual racing series like F1, NASCAR, ALMS, SCCA, BTCC, Grand Am, and many more. Of course you will have to modify some rules and race options to apply to sim-racing and the constraints of whatever simulation title you are using. One thing to keep in mind is that no matter how many rules you have in place, you will never have enough rules to cover every situation, and this is where race officials come in handy as well as a, "code of conduct." A code of conduct is applied to areas where the rules are not clearly defined. The code is generally about being a good sportsman, and self-governance on the race track.
Examples of good online race series:
A good example of series creation is the wildly popular, Forza3 based, "IFCA Spec Racing Series." Originally modeled after the SCCA Spec Miata series in real life, the simulation version adheres to many of the same concepts, but with a twist. Instead of using only a Mazda Miata as they do in the SCCA, the IFCA changes the car every season. The cars have very limited tuning options and are identical in build making for more of a drivers series. In their 10th season which will begin the 23rd of September there is a 100 driver limit, so don't delay in signing up, it fills fast. If you aren't much of a tuner, and can handle a more stock based driving style, this is the best series to enter. Just don't let your hopes of winning it get too high, some of the fastest drivers in the world will be there clicking off incredible lap times. Fantastically fast drivers like TRC's AJ the boy, TRC Greekman, Chilledheat, TRC Smokinu, and GLR Brizzo will be occupying lobby 1 for sure.
Other popular non-IFCA series like the "Pacific Series," the "Bismark Series," and F4H's Divineo DTM Championship have long histories of close competitive racing with top notch talent. On the other end of the scale, but in accordance with good series building are the non-sanctioned and numerous smaller events like my own Grand Am Rolex series. This is one of the few new series that is attempting to branch out into multiple international divisions that will then produce separate champions, who then meet in a world final. Ultra fast "GLR b0x" of the American Eastern Division is the two-time defending Grand Am Champion, having first used a Nissan 370Z, and then just this past season a Ford Mustang GT. To date there are 2 divisions that run the same format but at two different days and times during the week. The schedule is a short 4 week season with short double races of 13laps each week. The 25 cars or so are heavily tested for equality and mimic Grand Am GT cars. Their builds are full handling builds with limited horse power placing them in the low S-Class. If you prefer to drive cars that you can tune to your driving style rather than stock tuned cars, this may be the series for you. Contact me GTDon@msn.com if you want to setup your own division for the Grand Am Rolex series.
In the mean time, just remember, there are a lot of good established racing series out there who run well organized events, so before you go off thinking you're the next Bill France Sr. (NASCAR), Wally Parks (NHRA), or F1's Bernie Ecclestone (God forbid), get your ducks in a row first, and realize just because you think it's a great idea doesn't mean anything until "they" do.
Full Throttle,
AAR GTDon