Last updated on December 17th, 2020 at 12:13 am
Unfortunately family commitments meant that I had to miss Race #4 Nurburgring Nordschliefe, which was incredibly frustrating. Not only was it going to be a challenging race with a chance other drivers might struggle, but it turns out that a reasonable result would have lifted me up into the top 10 in the GT class. Dammit!
If I'd had to choose a circuit to skip, in all honesty it'd be this one, the Nurburgring Grand Prix Full Circuit. It's not necessarily a bad circuit, but having played it in other games, I'd never seen a reason to pay for it as additional DLC for Forza. So compared to hundreds of laps on the other circuits, so far I've completed about 15 at the GP track.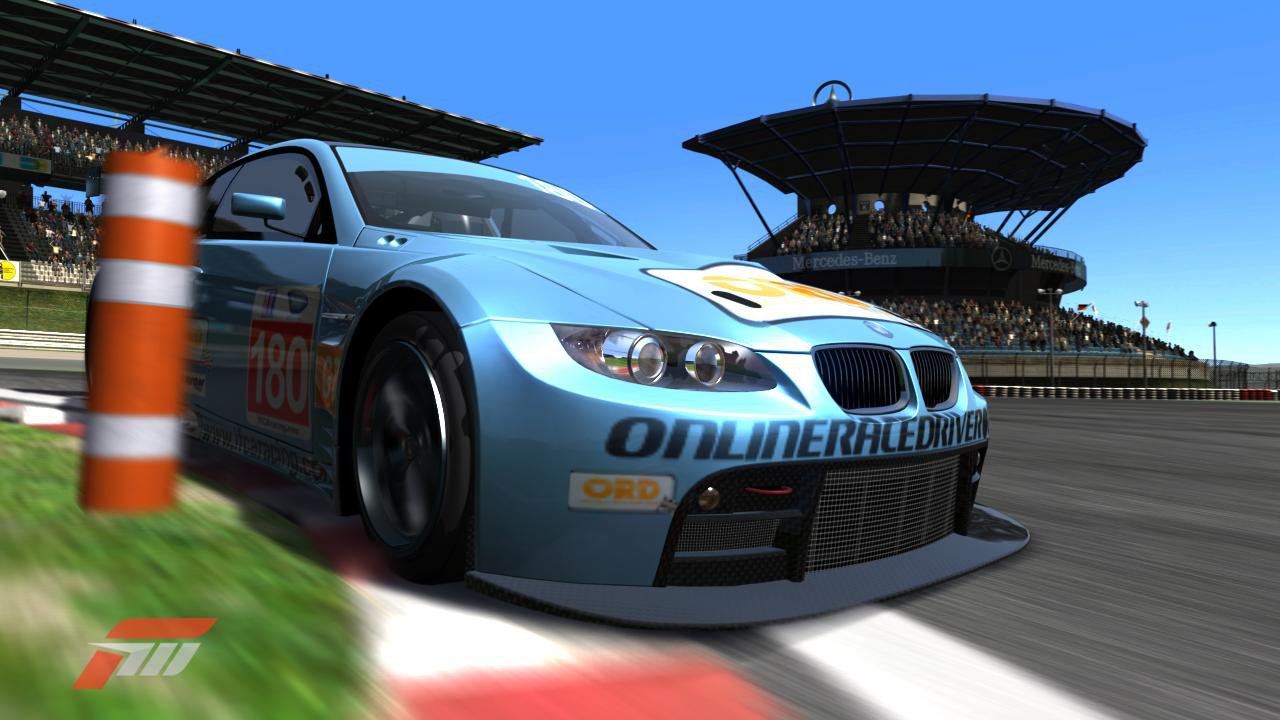 On the bright side, the benefits of playing videogames to learn a circuit layout must have paid off, as I knew the corners pretty well after visiting the German track in Race Driver: GRID. But there are some big differences between the two games, and the main one is that I appeared to be struggling to lay down the power coming out of a couple of the turns. I think they must have modelled the circuit just after some heavy-duty truck racing had rippled the surface so much that the car is jumping out of Ford-Kurve.
But even in a short space of time the laps started to tumble from a frankly terrible 2.10 or so for my first ever lap of the track in Forza, to just under two minutes by the time I'd finished, without starting any tuning on the BMW.
So, the challenges are to lay down the acceleration a bit better in the problem areas, and also the fact that the BMW doesn't respond very well to changing direction quickly at slow speeds. In fact, it tends to not respond at all and understeer as I'm trying to come out of the Mercedes Arena section. Given that there are a couple of longish straights and the Beemer is quite good in a straight line, I don't want to lose much top speed, but then again, sixth gear isn't of much use at the moment, so a bit of a gearing change should keep me powering out of corners after I've made some handling changes. And if I can just ignore the roaring crowd noise down the straight, that'll mean it won't drive me made over the course of an hour of racing.
My aim for the season is to get somewhere in the top ten – I'm aiming for around 7th or 8th, and a reasonable result at the Nurburging would put that in site as the season goes past the halfway mark. After this, we've still got Silverstone, which bodes well as it's my 'home' circuit (Actually I'd much rather it was Brands Hatch, but Silverstone is good enough!), Road Atlanta Full (A circuit I really enjoy and normally do reasonably well on, although I think the BMW might struggle in a couple of spots), and finally the season ends at Le Mans Full, ( another track that I haven't visited enough in Forza). I figure a reasonable result in Germany and a couple of good results in the next two could see me achieve a top ten season finish, which would be a great result.
Here's hoping!
The previous exploits of ORD Racing: