Last updated on December 7th, 2020 at 10:37 pm
After waiting so long for a good F1 game, it seems like the past year has flow by pretty quickly – mainly because I've spent most of it playing F1 2010. But as Codemasters' BAFTA-winning bestseller approaches its first birthday, some fledgling official details have been revealed about its younger brother: the appropriately-titled F1 2011.
And unlike the Schumacher brothers, the younger one looks set to be a big improvement on its elder sibling. Many changes are in the pipeline , with a new 16-player online mode (and a full 24-car grid, 8 cars being controlled by the computer), a split screen co-op mode, enhanced cinematics, better opponent AI and a completely rewritten pit lane system, necessary to avoid the bugs that infested part of the last game.

The most exciting element for me is the revealing of the two-player split screen mode. F1 2009 on the Wii has a fantastic two-player mode and I can't wait to spend a couple of weekends with friends playing through a season trying to win the constructors championship. Developers have for too long ignored split screen fans and I think Codemasters are onto a real winner – I still have fond memories of the split screen mode from Toca 2 and that was released back in 1998. Thirteen years is a long enough wait.
A new handling model has been praised by those lucky few who have had the chance to play it, and the already-gorgeous graphics and weather effects have been tweaked so the game should be even more atmospheric. DRS and KERS will add another level of complication to the driving, and with the new Pirelli tyre degradation issues my expectations are already high.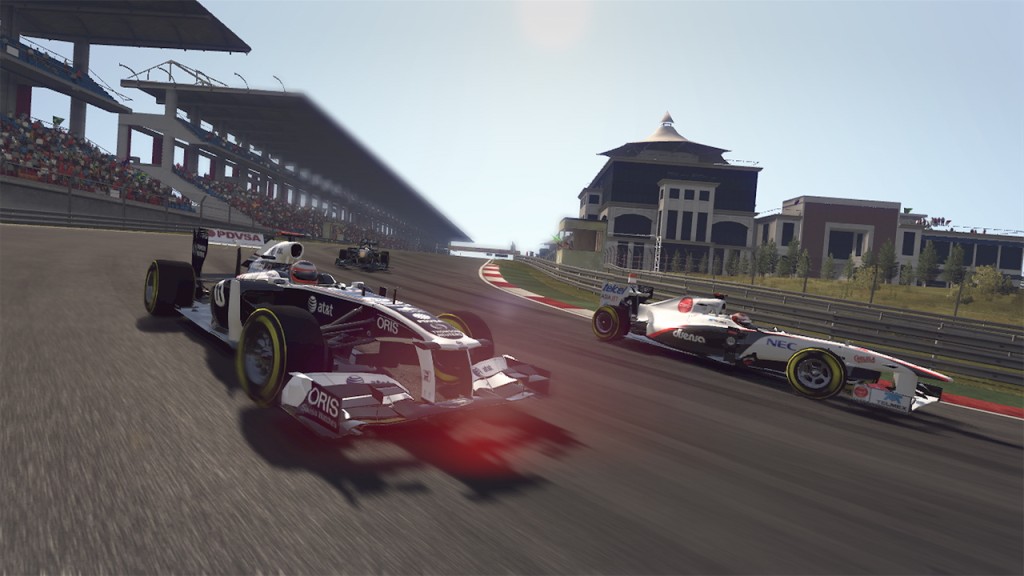 Many things fans have been requesting on forums haven't been addressed yet though – the rumoured safety car's inclusion is still yet to be confirmed, alongside other more peripheral requests such as a helmet editor. It remains to be seen whether the game will include any political rows over the use of hot and cold blowing exhausts, double diffusers or the presence of team orders.
Just as last year, Codemasters are releasing a series of 'Developer Diary' videos, the first of which can be seen here.
The game is released on September 23rd, and yes, I have pre-ordered it.