Last updated on January 5th, 2020 at 02:59 pm
Australian circuit Mount Panorama is the home of the Bathurst 12 Hour and Bathurst 1000, and it will soon be available to drivers around the world as the 4 mile road course is added to iRacing. Originally a dirt-track and tourist drive cared out of hills above the city of Bathurst in the 1930s, Mount Panorama now attracts upwards of 200,000 spectators to its most iconic events.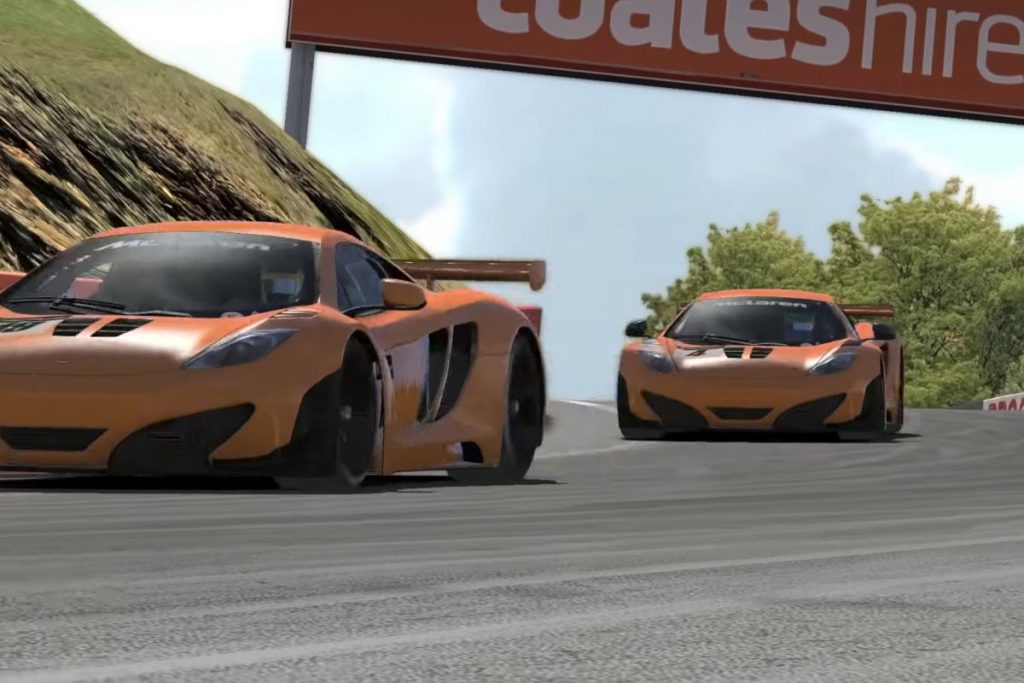 And considering the Ford Falcon FG is one of the 30+ cars available in iRacing, it's good news for both fans and current V8 Supercar drivers including Shane van Gisbergen, Scott McLaughlin, Jason Bright and Mark Winterbottom.
"Mount Panorama on iRacing? Fantastic!" says van Gisbergen, a regular in iRacing's officially-sanctioned online version of the V8 Supercar series. "Having worked together with Scotty (McLaughlin) and iRacing developing their Ford Falcon, I know firsthand the painstaking work that goes into iRacing's cars and tracks. I have no doubt iRacing's Mount Panorama will be spot-on in every detail . . . we may even have to dodge a 'roo or two during the races! I can't wait."
The iRacing.com laser-scan team will travel to Australia later this year to begin the process of adding a third Australian circuit to the online race sim, following Phillip Island (released in 2010), and Oran Park (Due for release summer 2012).
"This is great news for iRacing and our 35,000 members," says Steve Myers, iRacing.com executive vice president and executive producer. "Mount Panorama certainly is one of the world's most spectacular race tracks; one of the few remaining circuits that uses public roads. Its big elevation changes, huge straightaways and endless variety of corners make for a supreme challenge for drivers and their machines.

"Everyone at iRacing is anticipating the challenge of creating a digital version of Mount Panorama that does justice to the real thing, just as iRacers all over the world are looking forward to tackling the track's many challenges."
iRacing is just one of the games now covered by our growing Trackipedia listings of circuits, allowing you to find which game you need for a specific venue. If you spot a game or track which isn't listed, get in touch, along with our new list of cars for each racing game. Sign up to iRacing at the official site, iracing.com.