Last updated on January 7th, 2021 at 05:30 pm
The Gran Turismo 6 15th Anniversary PS3 Starter Pack was released during a Sony Japan press conference, and will have 'limited availability', making it interesting to both collectors and anyone who hasn't invested in a Playstation 3 yet for some reason.
The Pack features some nice packaging, a Sony Playstation 3 250 GB, a copy of Gran Turismo 6, and a special Gran Turismo booklet. It's set to go on sale on December 25, 2013, and Gran Turismo 6 will be released on December 6th, so there you go.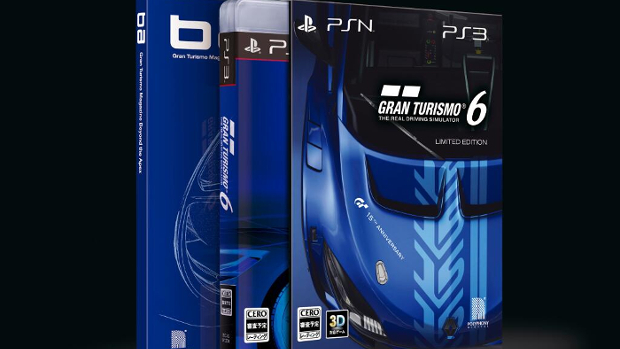 In addition, a new Gran Turismo 6 trailer was unveiled, and putting the cars etc featured to one side for a moment, all I can think is – 'Look, it's Brands Hatch, and seeing as it isn't among the Forza Motorsport 5 confirmed tracks, maybe I should pick up a limited edition PS3 at last, rather than leaving Playstation content to other contributors'.
So maybe the Gran Turismo Anniversary pack does make sense.
You can check out all of our Gran Turismo 6 coverage here, along with the full Gran Turismo 6 car list.