Last updated on January 28th, 2020 at 12:49 pm
Codemasters have released a list of the wheels and hardware officially supported for F1 2013. It covers F1 2013 compatible wheels and set-ups for the PC, Playstation 3 and Xbox 360 version of the game.
Given the success of using custom options in the earlier games, we don't foresee control problems with a far wider range of hardware than that of the current list.  The consoles are fixed systems anyway and if anything works with Windows and Codemasters' previous F1 titles, all should be well this year.  Feedback could feel less tuned if not using listed hardware, however.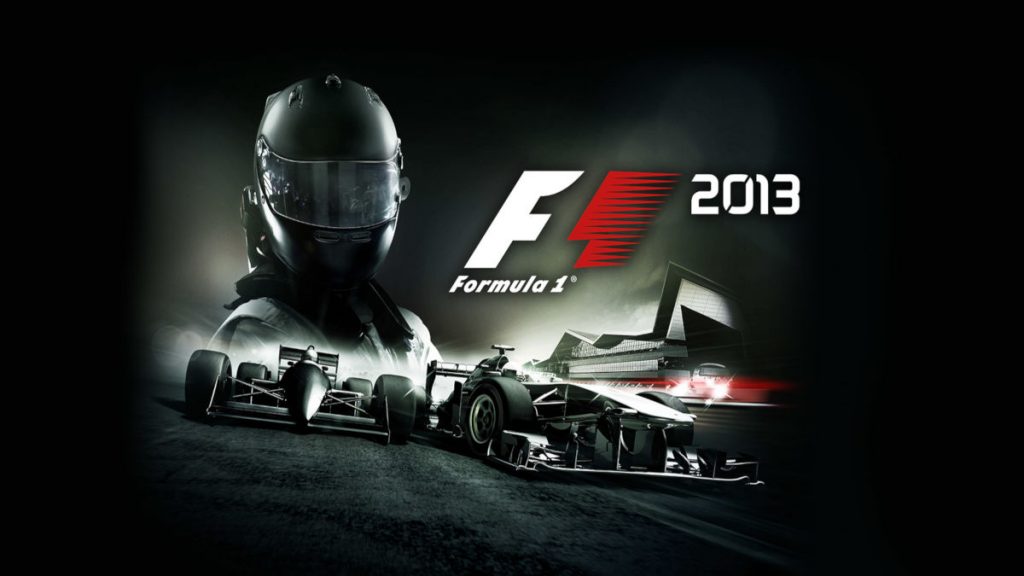 Nonetheless, we've sought confirmation from Codemasters – particularly for the odd exclusion of Fanatec's widely liked Forza Motorsport CSR Wheel and Microsoft's Wireless Speed Wheel.  News regarding using Thrustmaster's Ferrari F1 Wheel Integral T500 on the PS3 would be welcome too, as it has been asked about by T500 owners.  We'll obviously add an ORD update as soon as we have answers to offer.
F1 2013 is released on the 4th of October and is currently available to pre-order on services such as Steam and Gamersgate for digital copies, Amazon, Game and Gamestop etc.
F1 2013 Xbox 360 Wheels and Hardware
Microsoft Xbox 360 Wireless Racing Wheel
Logitech Drive FX Wheel
Fanatec Porsche 911 GT2 and Porsche 911 GT Turbo S Wheels
Fanatec Forza Motorsport CSR Elite Wheel
Joytech Nitro Racing Wheel
Mad Catz Wireless Racing Wheel
Microsoft Xbox 360 Controller
Microsoft 360 Chatpad Messenger Kit
Mad Catz Call of Duty Black Ops PrecisionAIM Controller
F1 2013 Playstation 3 Wheels and Hardware
Atomic Super Sport
Fanatec Porsche 911 GT2, Porsche 911 GT3 RS2 and Porsche 911 Turbo S Wheels
Fanatec ClubSport and Forza Motorsport CSR Elite Wheels
Logic 3 TopDrive GT and TopDrive RF
Logitech Driving Force, Driving Force EX/RX, Driving Force GT
Logitech Driving Force Pro, G25 and G27 Racing Wheels
Thrustmaster Ferrari F430 Force Feedback, Ferrari GT Experience
Thrustmaster RGT Force Feedback Pro Clutch and T500RS Racing Wheel
DUAL SHOCK 3 and SIXAXIS
Saitek PS1000 Dual Analogue Pad
Mad Catz Call of Duty Black Ops PrecisionAIM Controller
Thrustmaster Run N Drive Wireless Rumble Force, T-Wireless 3-in-1 Rumble Force
Thrustmaster Dual Trigger Rumble Force
F1 2013 PC Wheels and Hardware
Atomic Super Sport Evo Steering Wheel
Atomic TVR Sagaris Sport Racing Steering Wheel
ECCI Trackstar 6000
Fanatec Porsche 911 Carrera, GT2, GT3 RS2, Turbo S and ClubSport Wheels
Fanatec ClubSport Pedals and CSR Elite Wheel
Logic3 Tri Format Topdrive GT and Tri Format Topdrive RF
Logitech Driving Force GT, Driving Force Pro, Formula Force EX/RX
Logitech WingMan Formula Force GP Racing Wheel
Logitech G27 Racing Wheel, G25 Racing Wheel
Logitech 'MOMO Racing Force' Force Feedback Wheel
Microsoft Xbox 360 Wireless Racing Wheel and Sidewinder Force Feedback Wheel
SimRaceWay SRW-S1 Steering Wheel
Thrustmaster Ferrari 430 Force Feedback Racing Wheel, Ferrari GT Experience
Thrustmaster Ferrari GT F430 Wireless Cockpit
Thrustmaster RGT Force Feedback Clutch Edition
Thrustmaster Universal Challenge 5-in-1 Racing Wheel
Thrustmaster T500RS Racing Wheel and Ferrari F1 Wheel Integral T500
Logitech Dual Action Gamepad, Gamepad 510 and F710
Microsoft Xbox 360 Controller
Saitek P380 Dual Analog Gamepad, P480 Dual Analog Rumble Pad
Saitek PS1000 Dual Analog Pad
Thrustmaster Dual Trigger Rumble Force and Firestorm Dual Analog 3
Thrustmaster Run N Drive 3-in-1 and Run N Drive Wireless Rumble Force
Thrustmaster T-Wireless 3 in 1 Rumble Force