Last updated on January 20th, 2021 at 03:22 pm
We're back to the Xbox 360 to reunite with GRID Autosport. Following our short break with Driveclub, Project CARS and RaceRoom on the PlayStation 4 and PC, the colourful GRID is under our gaze once more.
For this challenge, Ben takes us to Austin, Texas and the much-favoured Circuit of the Americas. Despite holding music concerts and the X Games, CoTA is best known on the World stage as the annual host to Formula One and MotoGP. It's hosting F1 this very day, as it happens! This is about our racing, though…
This second GRID Autosport race video brings an unfamiliar view of the modern venue as the challenge covers one of the circuit's short layouts, coming in at a mere 1.2 miles in length.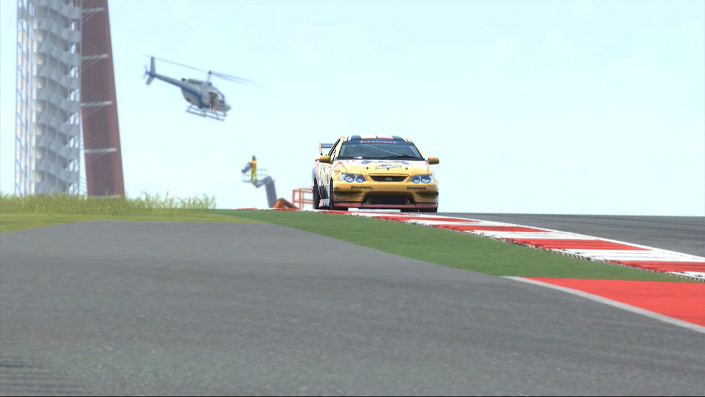 Our driver continues as he began for OnlineRaceDriver by demonstrating great spirit whilst taking on Codemasters' RaceNet Time Attack.
The equation is simple:
1 car + 3 laps = GO FOR IT!
Power ON!
Leaving the little Mini Cooper thrash-mobiles behind, driving conditions are far more leery with machinery that's definitely not short of horses for its size – the Touring-class Super Utes. Need it be said that there's some hairy moments of pull/oversteer on display during the few laps of CotA's Club Circuit?! All ably handled through the controller, of course!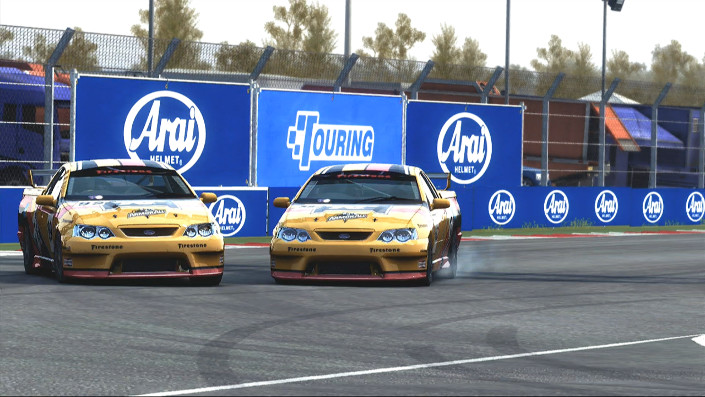 Next time, replay…