Last updated on January 20th, 2021 at 03:27 pm
Fans of Android drag racing title Nitro Nation will be pleased to know a new content update has been released with a new gameplay mode and the option to create racing teams for co-op events.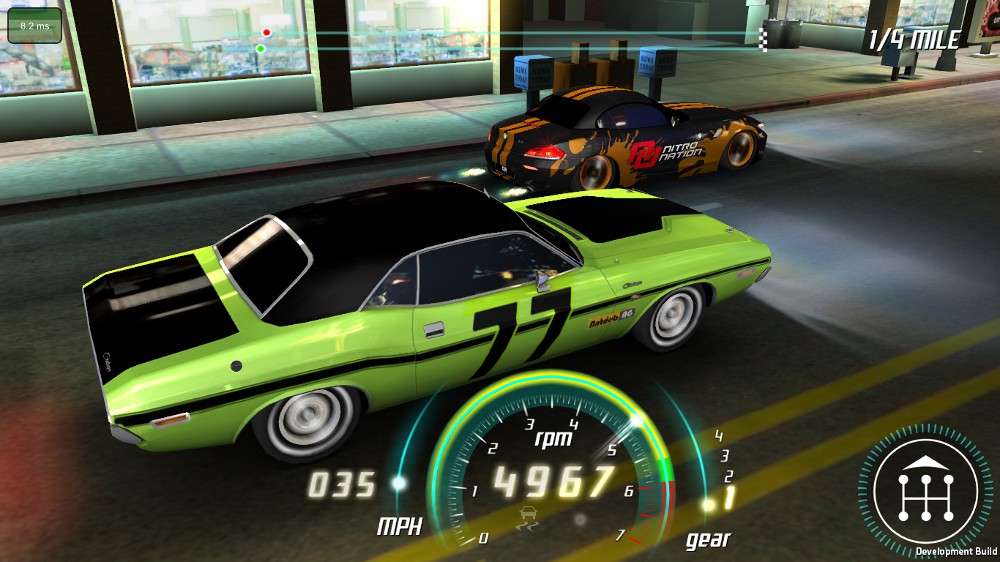 You can now compete in a new 'Underground Tournament' game mode, choosing your opponents and winning high quality prizes, with better rewards coming as you progress. Alternatively, multi-player has been expanded to include racing teams with other players to compete in weekly team events for special bonuses and leaderboard rankings – there's in-game team chat to get together, and you can personalize your team with your own logo.
In addition to updating the tuning workshop with more precise modifications and tuning, there is also news of new cars being added, with a new car pack featuring the Mercedes-Benz C63 AMG Coupé Black Series, Mercedes-Benz A45 AMG, Mercedes-Benz SLS AMG, and Mercedes-Benz SL65 AMG Black Series. They'll join 40+ cars from manufacturers already in the game, including Chevrolet, Ford, Dodge, BMW, Volkswagen, Honda, Nissan and Mazda.
The game requires an Android device running O.S 2.3 or above. iOS and Windows Phone versions are apparently planned for the future, and it's available as a free-to-play title on Google Play.