Last updated on February 17th, 2021 at 03:18 am
The Forza Motorsport 6 Alpinestars Car DLC pack is out now and as usual includes seven new cars added to the full list available in the game.
As always, there's a mixture of race machinery, iconic classics and in this pack, a cinematic oddball.
Forza Motorsport 6 Alpinestars Car Pack
2015 Ford #02 Chip Ganassi Racing Riley MK XXVI Daytona Prototype.
1990 Mercury #15 Whistler Radar Cougar XR-7
1967 Sunbeam Tiger
2005 Pontiac Aztek
1992 Alfa Romeo Milano Quadrifoglio Verde
1974 Toyota Corolla SR5
1996 Subaru SVX
2015 Ford #02 Chip Ganassi Racing Riley Mk XXVI Daytona Prototype:
The winner at the 2015 Rolex 24 Hours of Daytona with Scott Dixon, Tony Kaanan, Kyle Larson and amie McMurray. It features a 3.5 litre Ford Ecoboost V6.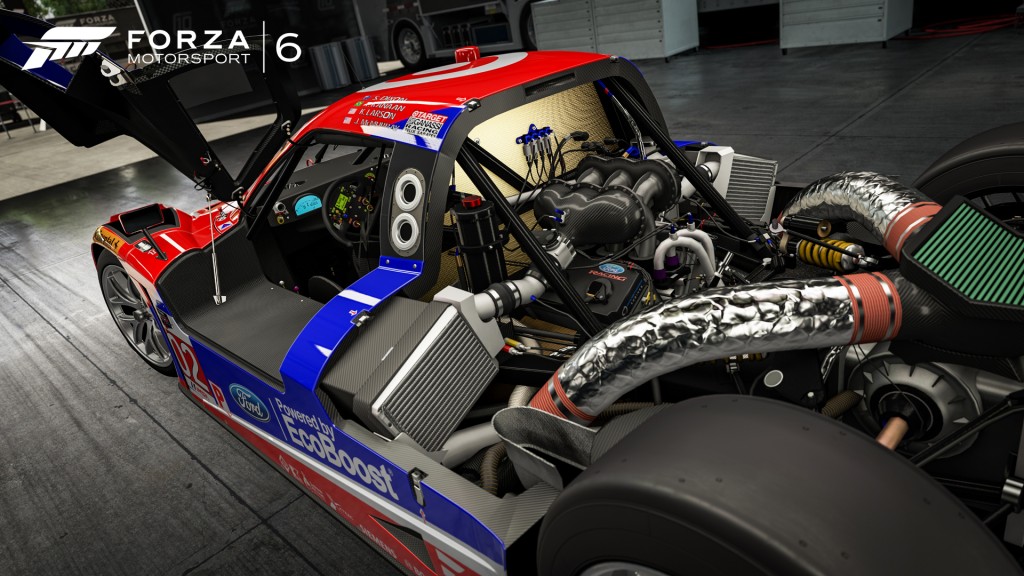 1990 Mercury #15 Whistler Radar Cougar XR-7
A winner in the IMSA GTO class. After Pete Halmser took the title in 1989 in a Cougar, he switched to Mazda to be replaced by Robby Gordon. This version is V8 -powered, as there was also a turbo-V6 for tighter courses.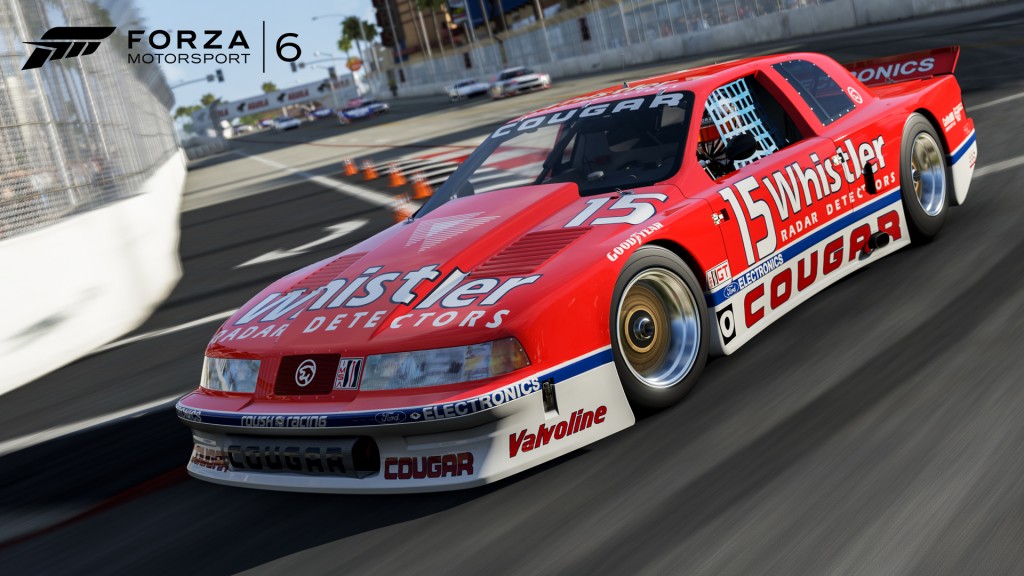 1967 Sunbeam Tiger:
The classic British roadster created by mating the Sunbeam Alpine with a Ford V8 powerplant suggested by F1 legend Jack Brabham, and developed by Carroll Shelby. Having used a Ford 260 V8, the final cars featured a Ford 289 V8, in a car weighing 2500 pounds.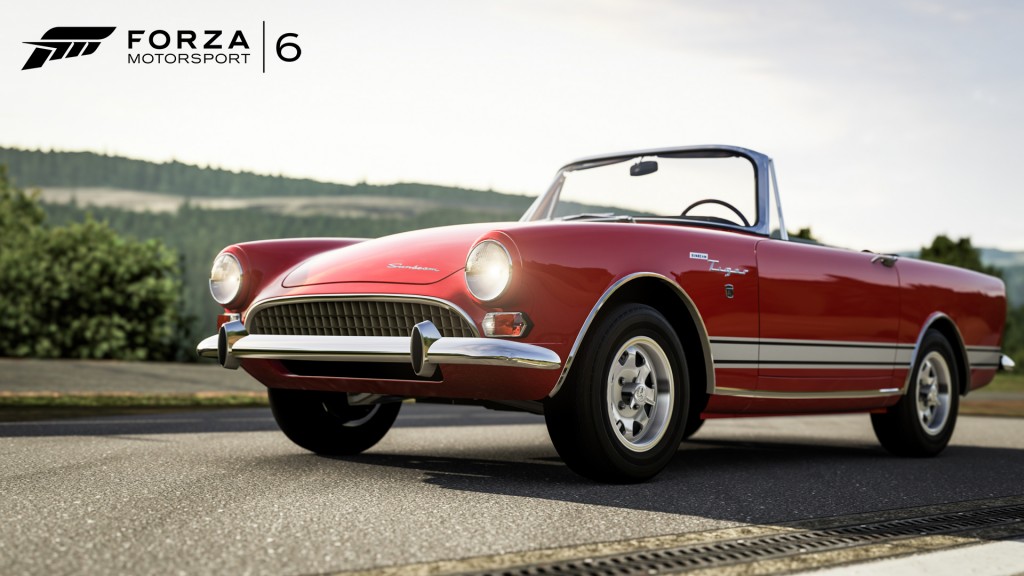 2005 Pontiac Aztek:
Walter White's ride in Breaking Bad famous failed. Revealed in 1999 it had an attachable tent and other interesting features, but it's as ugly as a minivan, useless as a 4WD SUV, and generally undesirable until it appeared in a hit TV show.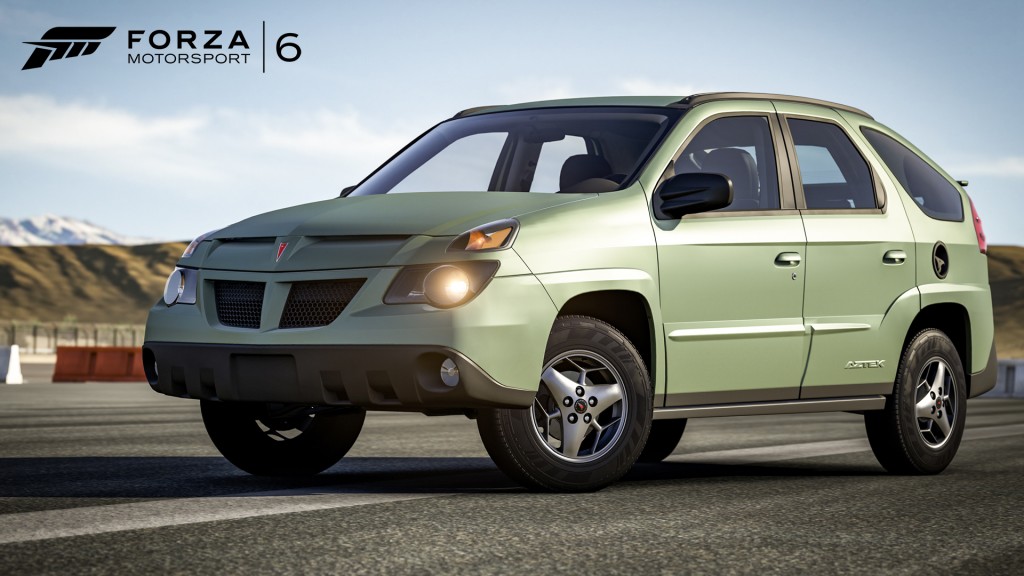 1992 Alfa Romeo Milano Quadrifoglio Verde
Known as the Alfa Romeo 75 throughout Europe to mark 75 years of production and featuring disc brakes and a rear-mounted gearbox for a 50/50 weight distribution.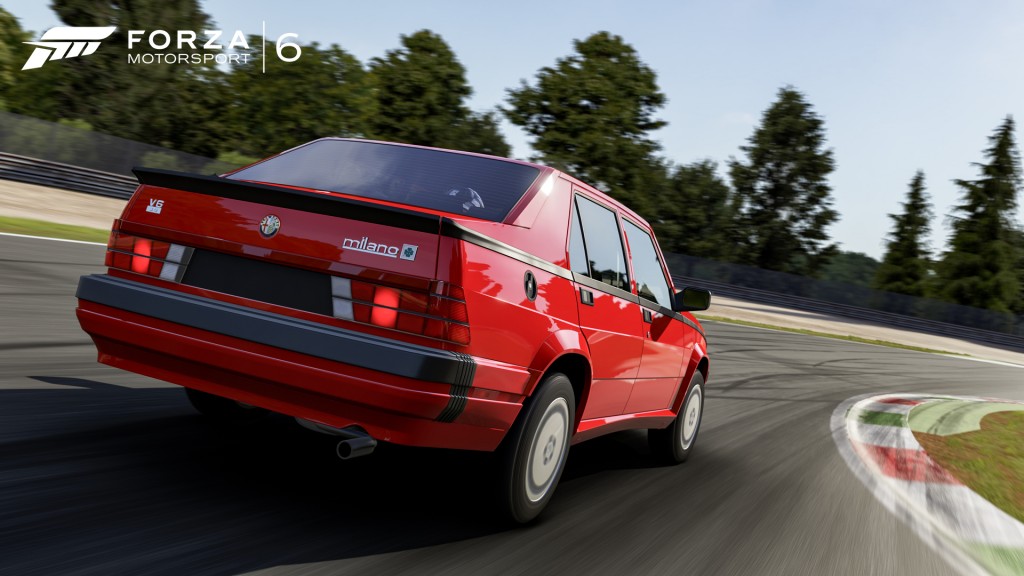 1974 Toyota Corolla SR5:
The E20 Corolla had a 1.6 litre overhead-cam engine with 102hop and a front sway bar improved the handling of the rear-wheel drive coupe.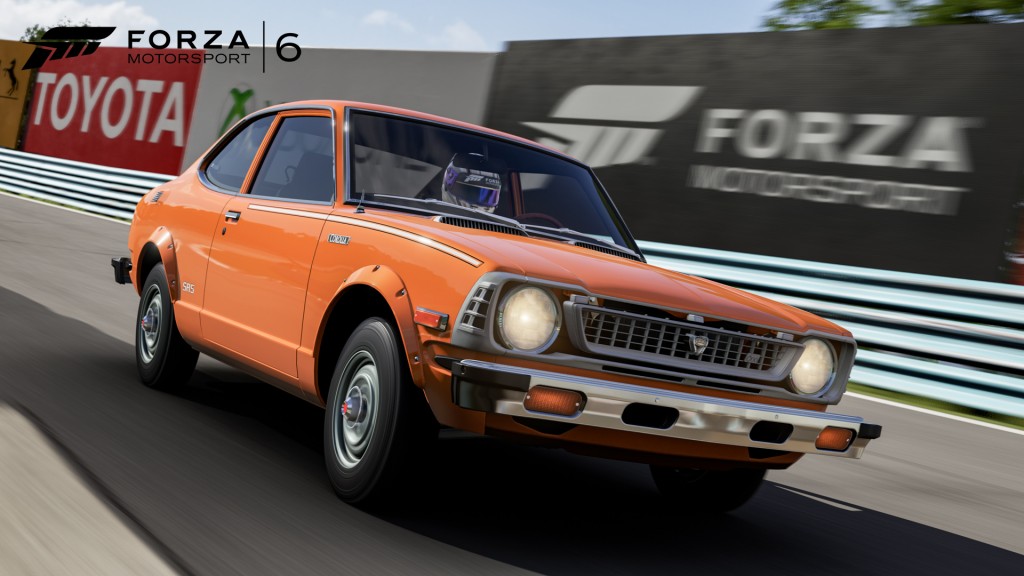 1996 Subaru SVX
The Subaru Vehicle X had an unusual glass-to-glass canopy, an EG33 3.3 litre boxer V6 and all-wheel drive to match the 231hp.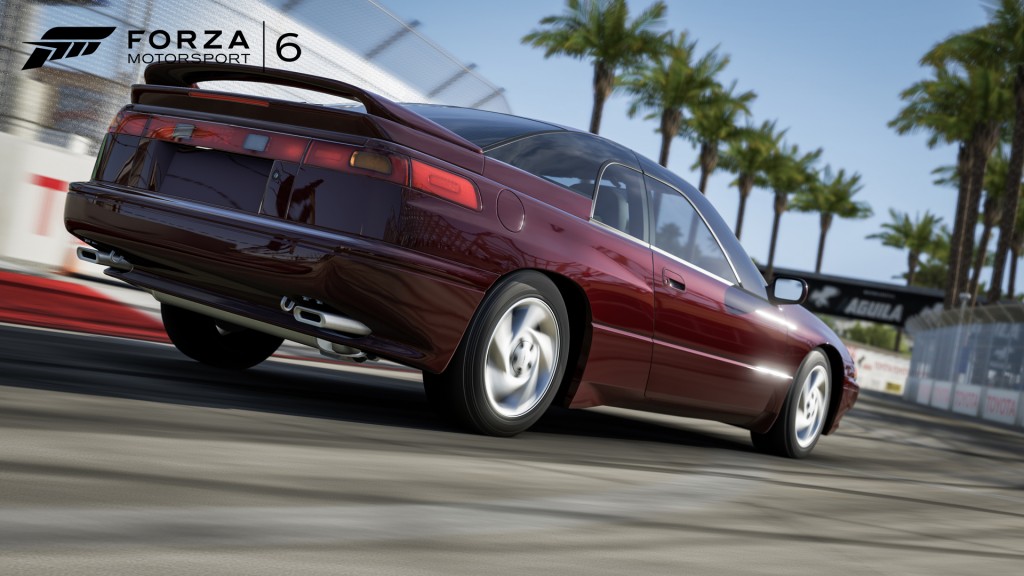 So there you go – another month, and another 7 cars to play with!
You can check out the full Forza Motorsport 6 car list, here.
Want to buy a physical copy of Forza Motorsport 6? You can find it on Amazon, or eBay. It's no longer available via the Microsoft Store unless you can find a code to redeem.