Last updated on January 21st, 2021 at 02:45 am
Spintires: Mudrunner is out on October 31st for the PC, PlayStation 4 and Xbox One. And as the sequel to a critically-acclaimed and decent selling indie PC game, it might be the title to bring extreme off-roading to the masses. Check out the new Spintires: Mudrunner gameplay video to see what we mean.
The original Spintires was released in 2014, having been developed by Pavel ZagrebeInyj on the Havok engine. And sets you the challenge of navigating unpaved Russian roads in aging Soviet vehivles with just a map and a compass. And you have to avoid running out of fuel and damaging your vehicle as you carefully transport your load to the destrination through day and night.
The sequel has come from Saber Interactive, and takes things a fair way further. That includes all the content from the original release. Plus a new sandbox area to explore, nine new Mudrunner maps, and 13 extra vehicles.
Not convinced by the new Spintires: Mudrunner Gameplay Video? How about with the accompanying narration from what sounds like a major action film.
Possibly most fun will be the four-player co-op game mode. The idea of a rolling convoy having to help each other out of raging rivers and muddy ruts sounds a bit like a Top Gear expedition brought to gaming. And having someone handy with a winch to pull you out of trouble can't be a bad idea.
Having driven on a variety of two and four-wheeled off-road trips, I can vouch for the fact it's as challenging and scary as anything on Tarmac. Forget flying around corners. This is about navigating almost vertical descents using differential locking and low ratio gears. Which means once gravity takes over, there's not a lot you can do. And the same is true when you find yourself in the middle of a river.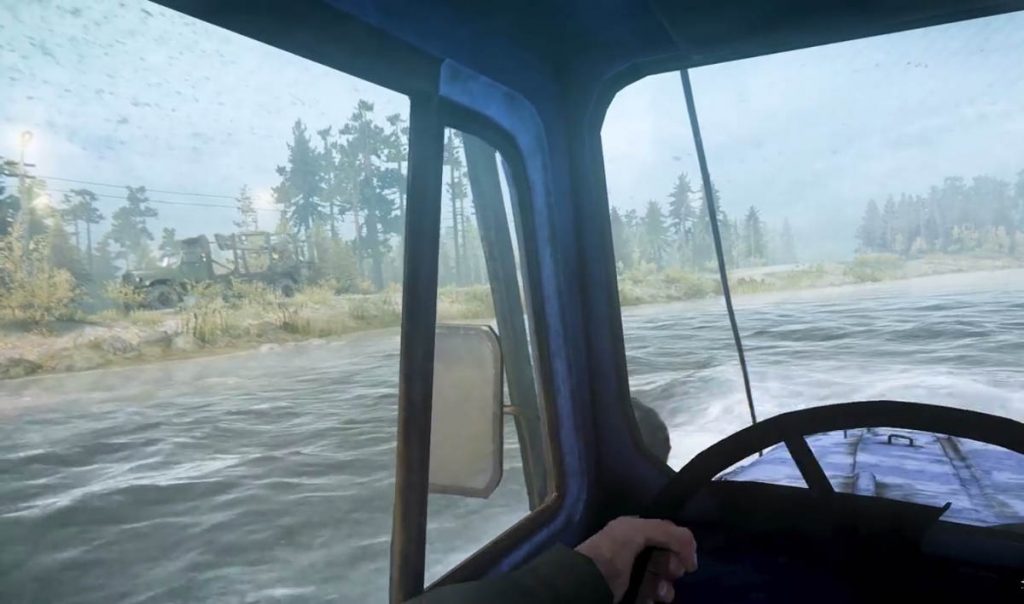 Of course, even the best home racing rigs won't be able to give you the physical sensation of descending with only engine braking to stop you from disaster. But if it can get even halfway there, it'll still be thrilling and enjoyable enough. And you won't be risking getting stuck in the middle of some deserted terrain with only the contents of your glovebox to survive on.
Spintires: Mudrunner is released on October 31st, 2017 for the PC, PlayStation 4 and Xbox One. If you own the original, you can claim an exclusive 50% discount on Steam, on top of a 10% pre-order discount.