Last updated on April 5th, 2021 at 02:24 pm
What would happen if you crossed a futuristic Wip3out style racer with the paintball action of Splatoon? It would probably look something like Trailblazers, which is appropriately due for a physical and digital release for the Nintendo Switch in November, 2018. It's already arrived for the PC via Steam, Xbox One, and PS4 in May, 2018.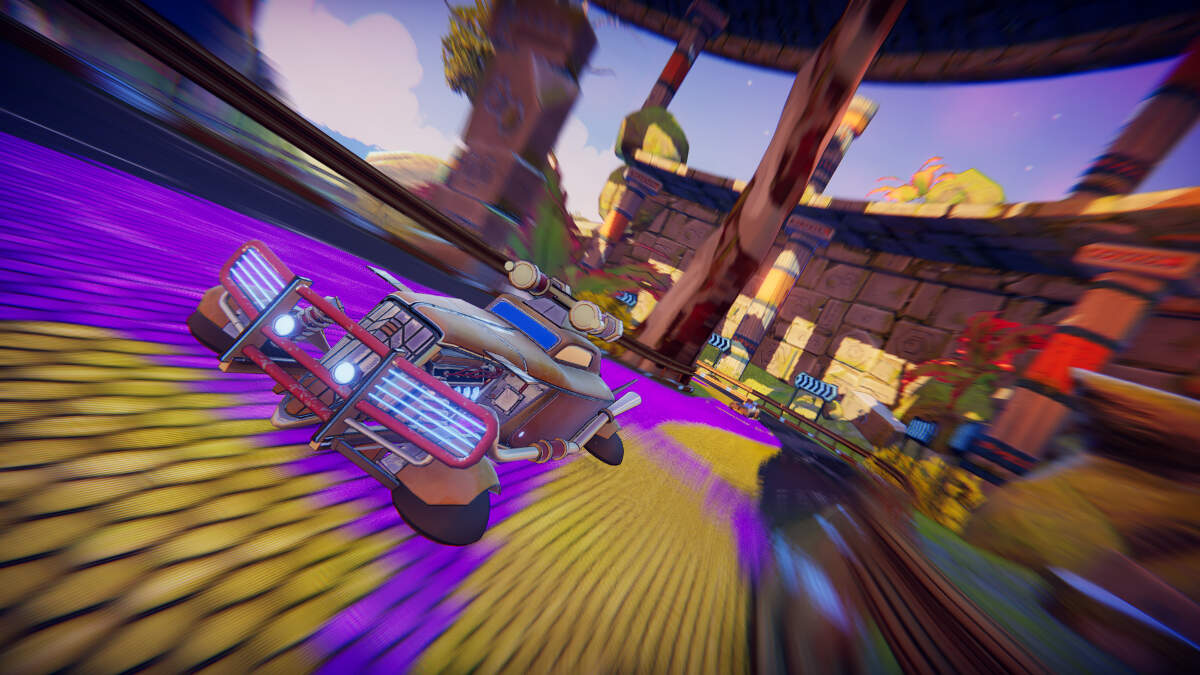 The concept of Trailblazers is interesting. You compete in teams of up to 3 racers. And while you drive, you're painting the track behind you. Which gives your team-mates a boosting lane to follow. And allows you to also cover the lanes of your rivals. So your team will need to work together in the multiplayer modes, with up to six players online or four in local split screen. And the local quartet can be joined by two more online or AI challengers if you wish.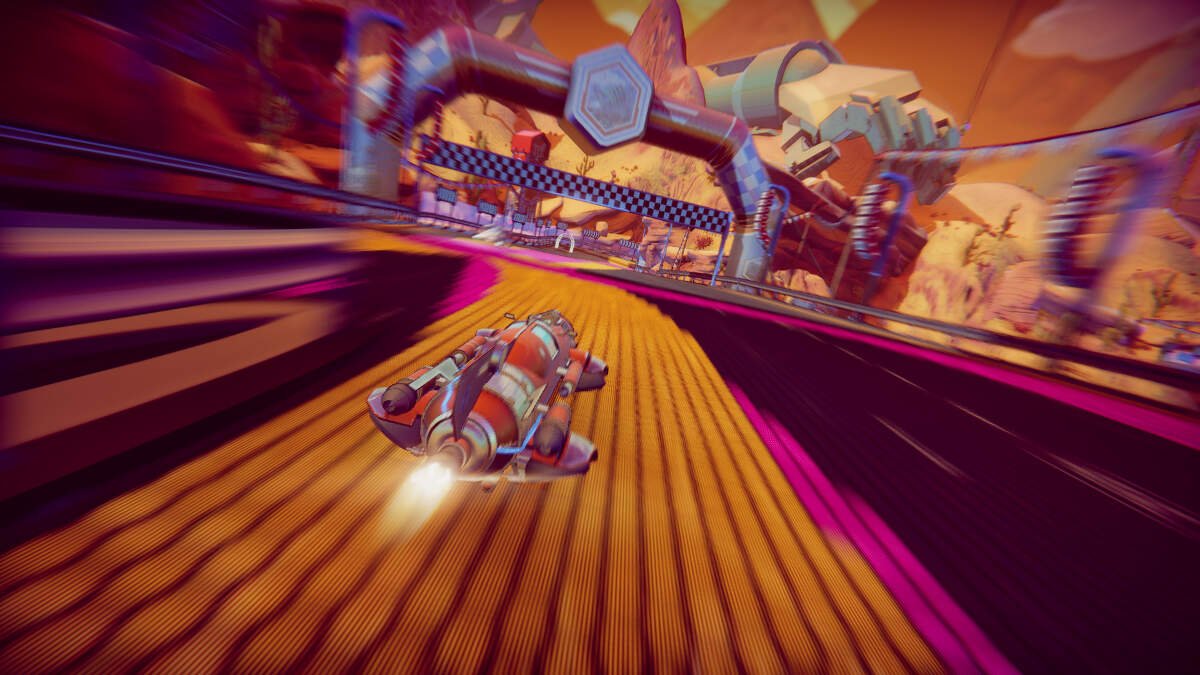 Trailblazers has been developed by new indie studio Supergonk, which includes former members of Codemasters and Bizarre Creations. Apparently the studio will be focusing on high-quality indie racing titles, which sounds promising for the future.
And Trailblazers does look and sound pretty good. BAFTA award-winning artist Will Milton was involved in the visuals, which include scenic mountain, forest and desert tracks. And the locations are dynamic, so they'll change for every race to create new challenges. Plus you'll get a range of diverse player characters to choose from with specific roles and driving styles. The officially licensed soundtrack includes artists Skope, Derevolutions and A.Skillz, and the Nintendo Switch release will add new racer 'Boo's Dad' and more single-player content on the day of release.
Trailblazers is probably a bit of a marmite game. If you like Wip3out style futuristic racers, multiplayer and have some friends to race with, there's fun to be had. It's a mid-price release for the current consoles and PC, so we'd expect it to be around a similar cost for the Nintendo Switch. So it'll depend on your patience with the controls, handling and AI behaviour. But there's definitely the potential for some arcade racing fun as a break from your more serious sim experiences. It's published by Rising Star Games.