Last updated on January 6th, 2021 at 05:10 pm
The Sumo Digital developed team-based arcade kart racer Team Sonic Racing is out now.
It's available as a digital and physical release for the PlayStation 4, Xbox One and Nintendo Switch for £34.99, and as a digital-only PC release.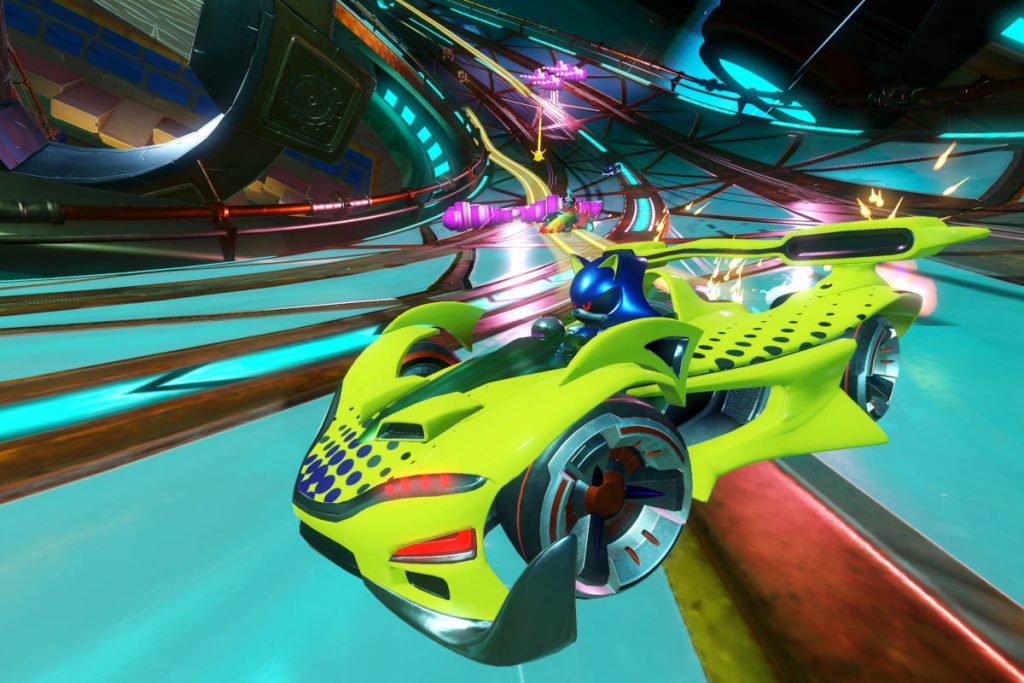 The game lets you play as a host of Sonic characters as you compete on 21 tracks based on the game universe. And it takes an unusual approach by letting teams share power-ups and speed boosts to work together for victory.
Sumo Digital previously worked on Sonic & Sega All-Stars Racing and Sonic & All-Stars Racing Transformed, with music for Team Sonic Racing composed by Jun Senoue.
Modes include Grand prix, Time Trial, Exhibition and Team Adventure, which provides a story-driven tutorial campaign.
And for multiplayer options there's four-player local gaming, three players for Team Adventure and up to a total of 12 racers online.
Team Sonic Racing Official Launch Trailer
You'll already know it it's your kind of game, or if you want to use it to introduce younger gamers into racing. Comment below if you've already tried Team Sonic Racing and what you think of it…