Last updated on January 6th, 2021 at 05:16 pm
The first BMW 120 at Le Mans takes place in iRacing on Sunday, May 26th, 2019 with a two-hour, one-make endurance battle. Top iRacing sim racers from around the world will compete in a field including two BMW works drivers. Who are scheduled to compete in the same BMW M8 GTE for the actual 24 Hours of Le Mans in June.
The M8 GTE being used in the BMW 120 at Le Mans was released in iRacing back in February 2019. And it should be familiar to factory drivers Philipp Eng (AUT)and Nick Catsburg (NED). The pair will drive it in the 24 Hours of Le Man for BMW Team MTEK.
"I love simulation racing and spend all my free time doing it. I have the utmost respect for sim racers. You experience so many different situations in the races that you can definitely learn a lot as a real racing driver. It will be the perfect warm-up for Le Mans," said Eng, with Catsburg agreeing: "It's great that iRacing enables thousands of people to enjoy the BMW M8 GTE. Sim racing is definitely one of my great passions which is why I am highly motivated for this coming Sunday. Philipp and I will give it our all."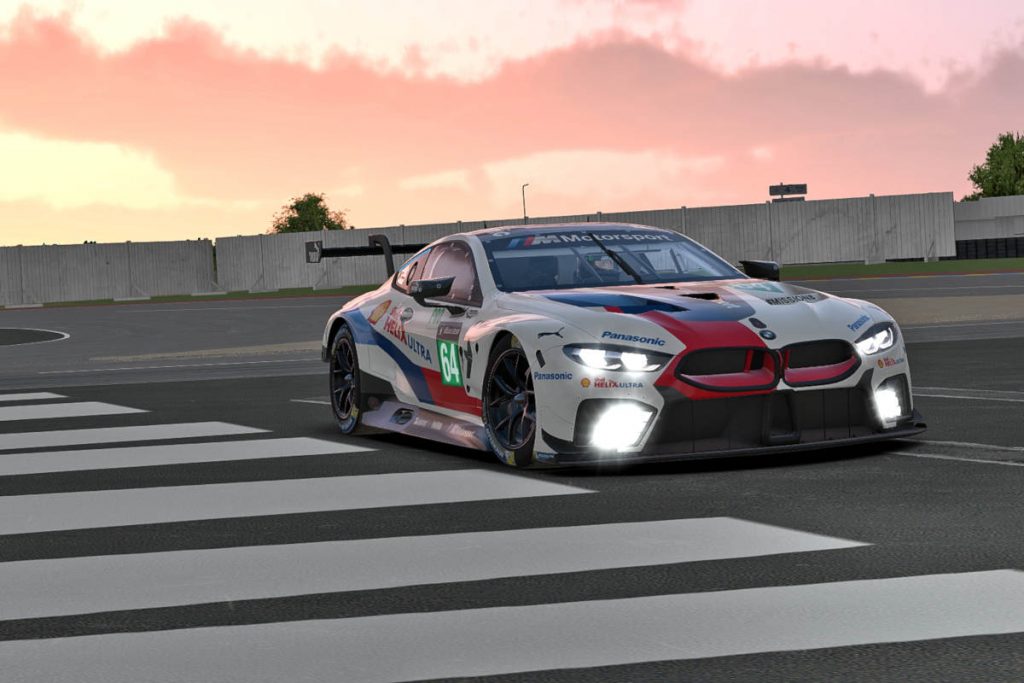 The factory BMW racers will be competing for fun. But iRacing members will be able to win a special prize. To win, they'll need to be victorious in the 'Top Split', which is the highest iRacing category.
The winning pair will get two BMW M Motorsport VIP tickets for the Le Mans 24 Hour race including hospitality, a Welcome Package and a garage tour. Meanwhile winners of a 'Random Split' will win one of two Fanatec ClubSport BMW GT2 steering wheels. Given those wheels would normally set you back €299.95, they're a pretty sweet prize. Especially as they're exact replicas of the real thing. Down to the 320mm diameter and Alcantara material on the wheel rim for grip.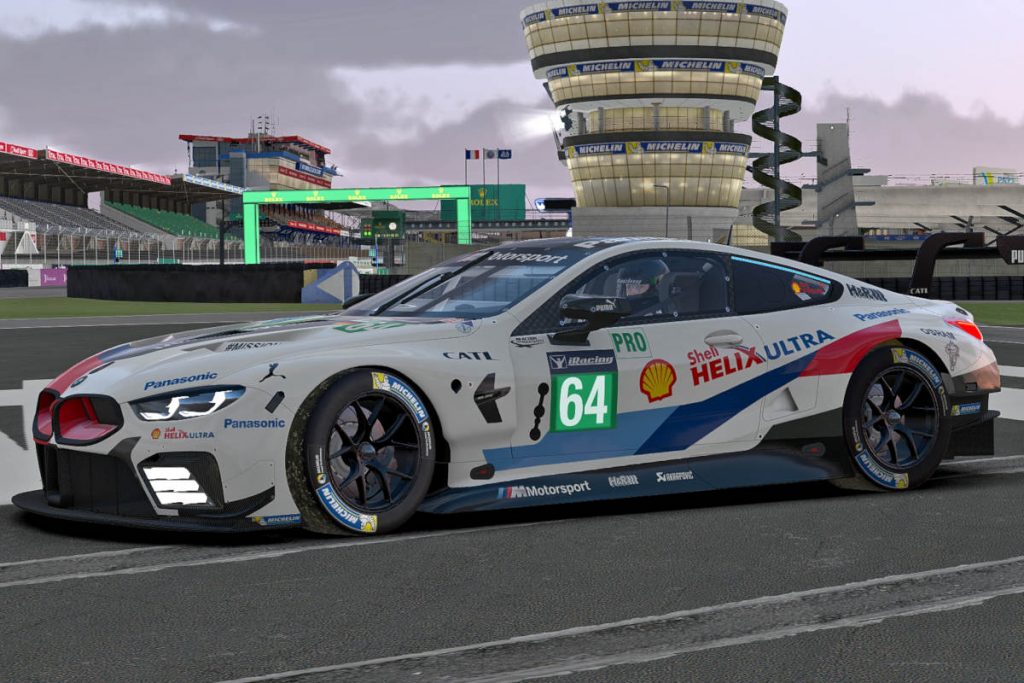 Fanatec will also have two simulators set up at Le Mans in the BMW M Motorsport VIP hospitality zone. If you fancy trying your chance at racing rather than watching..
If you want to watch the BMW 120 at Le Mans, it'll be streamed live on the iRacing Twitch channel. It starts at 3pm CEST. That's 2pm in the UK (BST).