The FIA European Truck Racing Championship release date has been confirmed as July 18, 2019. And the chance to compete in 5-tonne racing trucks will be available for the PC, PlayStation 4, Xbox One and Switch.
You'll compete in a choice of five single-player, and 5 multi-player modes. As the official game of the series, you also get the option of 45 licensed trucks, plus 20 teams and top drivers.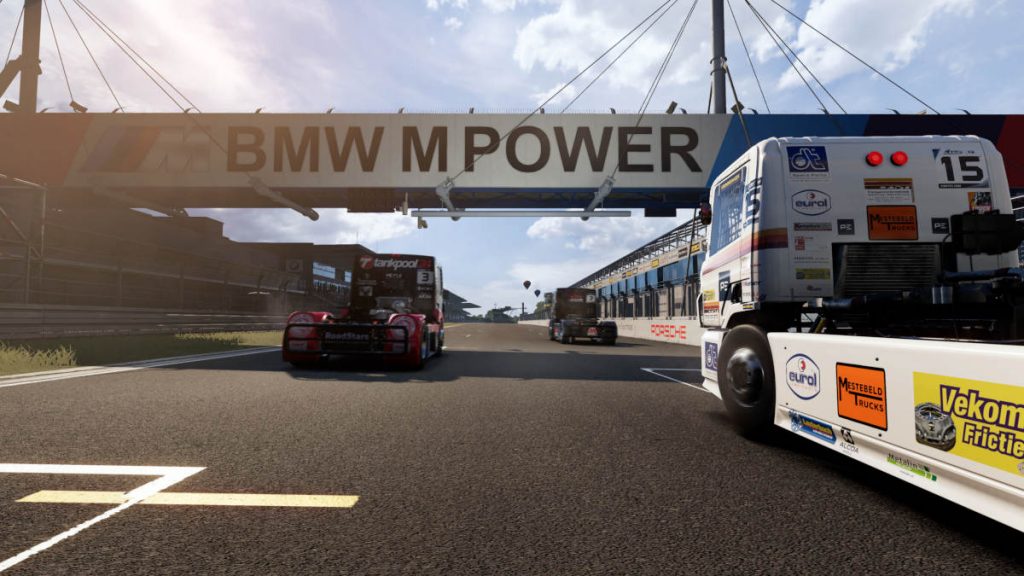 The circuits included in the game will be the official ETRC venues (Misano, Hungaroring, Slovakia Ring, Nurburgring, Most, Zolder, Le Mans Bugatti and Jarama), plus extra tracks including Laguna Seca, Circuit of the Americas and Fuji Speedway.
But you don't just have to think about the circuit and the 11 rival truck drivers. The features of the 1,000 horsepower beats have been reproduced in the game, including controlling the brake temperature with a 200-litre water reservoir.
FIA European Truck Racing Championship Gameplay Trailer
It should be fun trying to control a lorry which can do 0-60mph in five seconds, with a top speed of 100mph. But it's a bigger challenges trying to slow them down again. Especially over a 28 mile race, as you compete in four sprints at each round.
FIA European Truck Racing Championship is published by Bigben and developed by N-Racing. And it uses the same KT Engine that also powers WRC 7, TT Isle of Man: Ride of the Edge and V-Rally 4.
So if you've tried racing trucks included as one-offs in games like Forza, or fancy something a bit more competitive than Euro Truck Simulator, then FIA European Truck Racing Championship could well be worth checking out.
The FIA European Truck Racing Championship release date is July 18th, 2019 for the PC, PS4, Switch and Xbox One.
As always you can support ORD by buying through the following affiliate links, so you don't pay more, but we get a commission for sending you there, whether it's via Game, or Amazon for the console versions. The PC edition is available via Steam.