Expect more legitimacy for virtual motorsport, with the FIA keen to increase online racing involvement. The governing body has pubished a new article covering their commitment to sim racing, with Deputy President for Sport, Graham Stoker, keen to underline how important it is.
"The simulated games involving driving and motor sport are now so accurate that it starts to have a serious implication for us," says Stoker. "The skills, unusually, are directly transferable. That's not the case obviously with many of the other digital racing series. You think about the football game. The people who win it haven't got the skills to go on a pitch and kick a ball around. But with motor sport, it's really quite unusual: there is a very real crossover. And the FIA is uniquely placed to use this as a way of encouraging people into motor sport."
The facts and figures are also useful to know:
" After early steps were made to take gamers from their sofas to the race track by Nissan's GT Academy more than a decade ago, sim racers now have a increasingly wide-ranging and ever-more sophisticated number of races series available in which to compete. Formula One formed its own Esports Series in 2017, with its third season enjoying the participation of all 10 teams involved the FIA's top single-seater category and featuring a prize pool of $500,000; McLaren has established its own in-house digital racing programme, McLaren Shadow Project, to help uncover new talent that can support its simulator team; and as the global regulator of motor sport, the FIA has also embraced Esports as a increasingly valid motor sport activity through its FIA Certified Gran Turismo Sport Championships, launched in 2018. Interest in these championships has been significant. Over half a million racers entered McLaren's Shadow Project in 2018. More than 66,000 gamers took part in the F1 Esports Series, which attracted a global audience of five million. And over 80 per cent of the series' viewers were aged under 35, proving the appeal of digital motor sport – especially to younger generations. "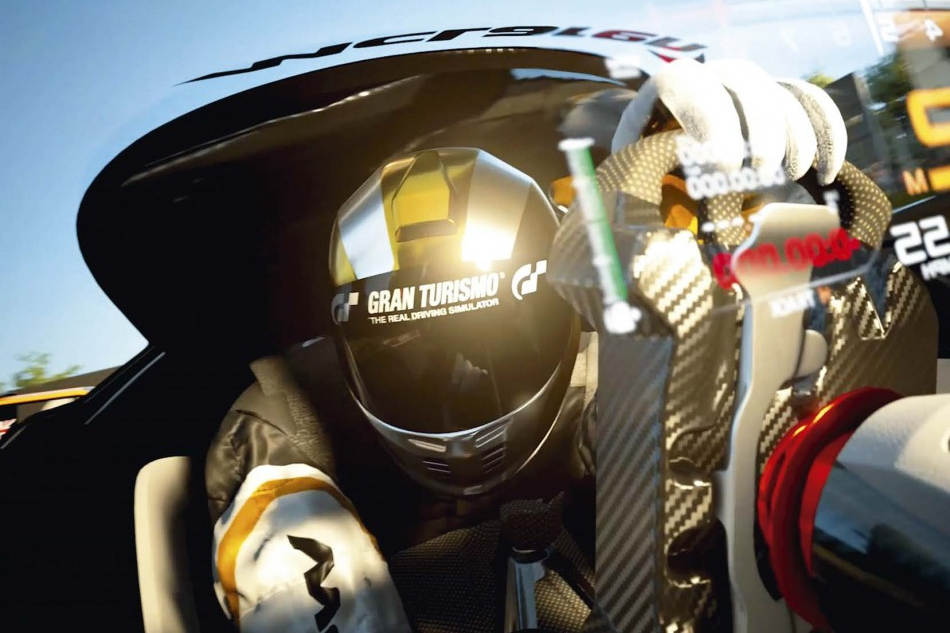 The FIA are certainly keen to explore the opportunities virtual racing can offer:
" FIA Secretary General for Sport Peter Bayer –  a gamer himself – feels the partnership with Gran Turismo has been a game-changer for the Federation, allowing it to not only widen participation in motor sport but also help discover new talent that may otherwise not get the opportunity on track in real life.
"When the Gran Turismo people approached the FIA and presented the idea of creating an  FIA sports league within the game, I think that was a genuinely exciting piece of news for us," says Bayer. "We've been trying for a while to understand how we could engage within that whole side of digital motor sports and this was  a wonderful access point.
"For us, it's a huge opportunity to grow the sport, to find new talent, and all of it in a safe and quite cost-efficient environment. Once you have your console, a driving seat and other accessories at home, the cost for the game is not really high."
The cost-efficient nature of digital motor sport has been particularly effective in countries without a long-standing racing culture that are looking for ways to grow motor sport.
"It's opening new markets to us," explains Bayer. "We've had huge interest from countries where motor sport is not as developed as it  might be in European, North American or Asian countries. And for those people, it offers a real opportunity to engage with a young audience,  to get new potential drivers on board.
"There are famous examples of kids driving  on simulators and coming up through the gaming world, and then you put them into a real car and, after a couple of days, they start winning races. It's a tremendous opportunity."
" Digital motor sport will also be one of the disciplines contested at the inaugural FIA Motorsport Games in Rome later this year, alongside GT racing, touring cars, Formula 4, drifting and karting.
"When we had the opportunity to select the disciplines that would go into the Motorsport Games, it quickly became clear we needed to include digital motor sport in the line-up, as it demonstrates our commitment and our conviction to this big opportunity for motor sport," explains Bayer.
"Our ASNs have been asking us for support  in this area. There is huge interest among our Member Clubs and it was probably a logical step really to say that we have established the FIA Certified Gran Turismo Sport Championships to put it next to our traditional racing disciplines." Germany's ADAC (Allgemeine Deutsche Automobil-Club e V) is Europe's biggest automobile club and has seen how digital motor sport can help bring through a new generation of fans, as well as giving huge numbers of people the chance to race competitively via the virtual championships it has been setting up.
"We brought the old motor sport world and the clubs in the villages into the digital world through sim racing," says ADAC's Marc Hennerici. "We have approximately 6,000 clubs in Germany and all of these clubs are starting to compete against each other in high-end simulators.
"This has been a real success," he adds. "The clubs are telling me they are gaining lots of new members, and all those new members are between 14 and 23 years old. This is something they have not experienced since the days of Michael Schumacher's success in the 1990s, having new and young members."
For FIA Deputy President Stoker, it is this kind of accessibility that makes digital motor sport so important for the FIA in the future. "Anything that gives a richer experience to the fans and encourages people to get involved in racing in some way or another is a great thing," he says. "When I go to events such as FIA Girls on Track  or Dare to be Different, you see eight-year-olds through to 18-year-olds queuing up to have a  go on these simulators.
"No matter where in motor sport they end up in the future, as long as they do stay in motor sport, I'm happy," he concludes. "They may be engineers, they might be volunteers, they might be drivers or they might be working in teams, but whatever their ultimate destination, the idea of getting exciting, hands-on experience through a simulator that fires your imagination is a great thing. It's a genuinely exciting prospect."
"Over the past two years the FIA's Motor Sport Development programme has helped fund projects in Rwanda, South Africa, Bangladesh and Sri Lanka that are helping to grow participation in motor sport through digital racing. The Rwandan Automobile Club has worked with schools to establish a Gran Turismo Online championship, encouraging participation and trying  to convert racers from virtual driving  to gaining real-life licences.
A similar scheme has been launched by the MSA in South Africa, which is looking to not only draw new participants to motor sport but identify new talent at a grassroots level. The project aims to attract 200 participants at each of the 12 locations and issue 50 digital licences in its first year. In Bangladesh, a talent search programme has been launched to bring more young people into racing and help develop motor sport in the country, not only through driving but also officiating and engineering. Events are taking place across the country, leading to a finale in the capital, Dhaka.
Finally, Sri Lanka's Ceylon Motor Sports Club was awarded a grant for Playseats, allowing it to develop an online championship in schools using the rigs. An inter-school final will take place at the end of the programme with the goal of transitioning the winners into real motor sport.
"There are parts of the world where there is huge latent talent," says FIA Deputy President for Sport Graham Stoker. "Think of Africa, of all the talent there – but we've got big issues about getting people into racing. Are there circuits? Are there vehicles available?
"If we were in a position where we could get people into these modern advanced simulators, then we could get involved in some very exciting talent detection around the world."
No wonder we have the FIA keen to increase their online racing involvement. And that's a good thing if they continue to support existing clubs and organisations in a way that helps to encourage links and support between real and virtual motorsport.