Last updated on December 16th, 2019 at 12:27 pm
Overpass is a new off-road simulation coming to the PC, PlayStation 4 and Xbox One in February 2020, developed by Zordix Racing and published by Bigben. And it looks promising, with the Overpass car list revealed to have 23 officially licensed quads and buggies.
The game will offer the challenge of extreme off-road and technical tracks across 40 routes in six enviroments, including hillclimbing, rock-crawling, scree slopes, steep inclines and more. So you're going to need to pick the right ATV (quad) or UTV (buggy), and then make the best use of acceleration, gears, differentials and switching between two and four-wheel drive.
And it claims to use a realistic physics engine, which is all-important for players looking to master off-roading.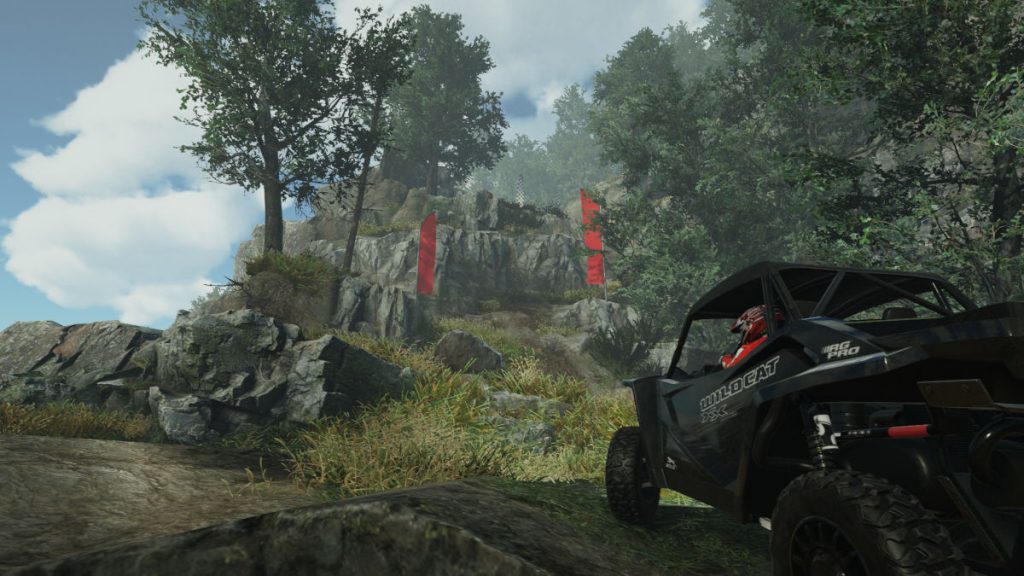 Modes available in Overpass will include a Career and Quick Race, plus Local split-screen and hotseat multiplayer. And the Online Multiplayer mode will let up to 8 players compete against each other.
Originally, Overpass was scheduled to launch in October 2019, but it's now dated as 27th February 2020 for the PC, PS4 and Xbox One, with a Nintendo Switch version arriving slightly later in the year.
So will the Overpass car list build the excitement for the post-Christmas release of the new off-road simulation?
The Overpass Car List:
There are a total of 25 quads (ATVs) and off-road buggies (UTVs) to choose from in Overpass, and 24 of them have been licensed from four real world manufacturers, with Arctic Cat, Polaris, Suzuki and Yamaha all represented.
Check out the vehicle trailer to see some of them in action, and we have the full list of licensed vehicles below it. Which leaves one ride which isn't a replica, and may be something a bit different.
The list of officially licensed vehicles in Overpass is:
Arctic Cat Alterra Mudpro 700 Ltd
Arctic Cat CX 450
Arctic Cat Havoc X
Arctic Cat Wildcat Sport Ltd
Arctic Cat Wildcat Trail Ltd
Arctic Cat Wildcat X Ltd
Arctic Cat Wildcat XX Ltd
Polaris ACE 900 XC
Polaris General 1000 Deluxe
Polaris RZR Pro X
Polaris RZR RS1
Polaris RZR XP 1000 Trails & Rocks
Polaris RZR XP Turbo S
Polaris Scrambler XP 1000
Polaris Sportsman XP 1000
Suzuki Kingquad 750 AXI Power Steering SE
Suzuki Quadsport Z400
Yamaha Grizzly 700 EPS SE
Yamaha Raptor 700R SE
Yamaha Wolverine X2 R-Spec SE
Yamaha YXZ1000R SE
Yamaha YXZ1000R Prepared by S3 Powersports
Yamaha YZF450R SE
The eagle-eyed among you might have noticed that the list comes to a total of 23 quads and buggies, so it appears one didn't make the official vehicle video. As soon as we can confirm what it might be, we'll add it to the list.
For those keen to compare, there will be nine officially licensed quads, and 15 buggies.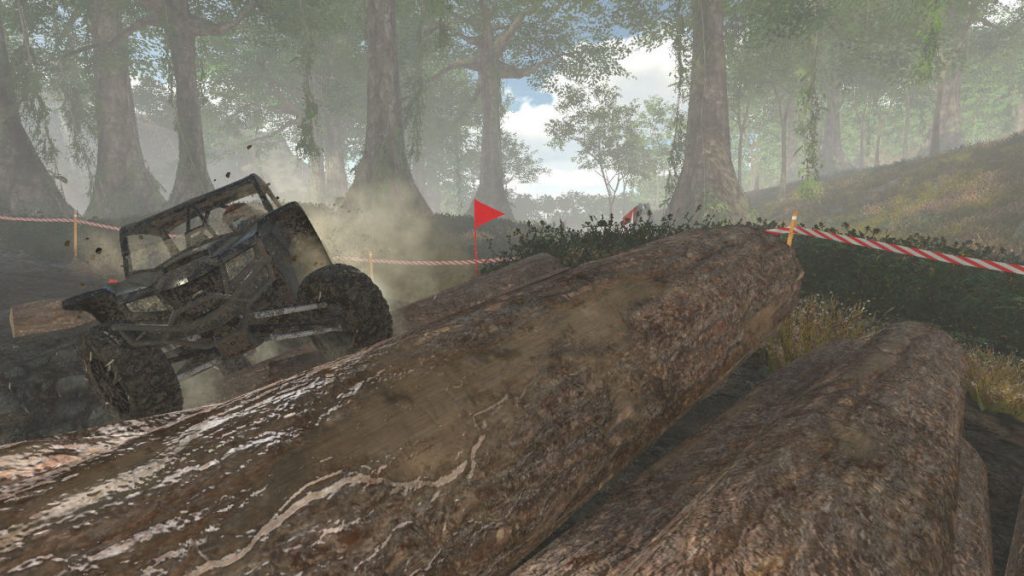 Zordix Ab is a Swedish developer who have previously released a number of slightly niche racing games, including the Snow Moto and Aqua Moto titles, and 3DS titles including Valet Parking 1989.
If you're already excited about the idea of Overpass, and don't want to forget about it over the Christmas period, then you can pre-order it via Game or Amazon for the PS4, Xbox One and Nintento Switch. The PC version will be available via the Epic Store, so don't get confused by the 'road trip rhythm game' of the same name on Steam.
The off-road sim is a growing category, so we have to obviously mention Spintires (Steam) the MudRunner games (Game, Amazon) , and Pure Rock Crawling (Steam Early Access). But Overpass offers something a bit different with the focus on lighter quads and buggies and the potential for a bit more speed than trying to get trucks down muddy paths. Although you'll still have to focus on care and technical skill.