Fans of historic American racing venues will be pleased with the news North Wilkesboro Speedway will come to iRacing. It's been revealed after members of the team visited to laserscan the track, and shared images from their visit.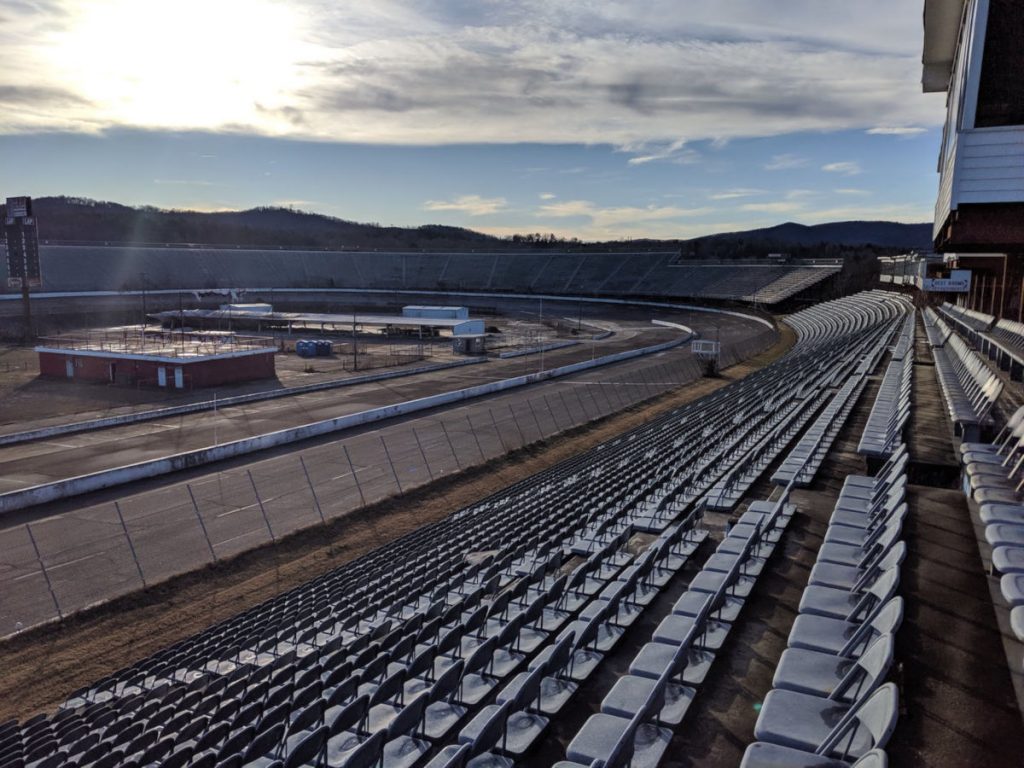 The NASCAR original track opened in 1947 as a dirt track, hosting the right and final race of the 1949 NASCAR Strictly Stock Division. It hosted races all the way until closing in 1996, despite briefly reopening between 2010 and 2011.
The 0.625 mile short track was known as one of the fastest circuits in the 1950s and 1960s, and hosted a total of 93 Winston Cup events. Winners at the circuit include Dale Earnhardt, Darrell Waltrip, Richard Petty, and Cale Yarborough, with Petty winning a total of 15 events at the circuit.
It's been decided the 1987 version of North Wilkesboro Speedway will come to iRacing, which saw wins for Dale Earnhardt and Terrby Labonte.
The efforts to preserve the circuit in both real and virtual form, has been led by NASCAR star Dale Earnhardt Jnr. And a crew of supporters including drivers Chris Buescher and Myatt Snider pitched in to get the circuit ready to be scanned by the iRacing team.
North Wilkesboro Speedway has previously featured in NASCAR games including NASCAR Racing, NASCAR Racing 2, NASCAR Racing 3, NASCAR Racing 2003 Season, and NASCAR Heat as a DLC track. And the NASCAR Racing series was developed by Papyrus Design Group (co-founded by David Kaemmer), whose code and assets became iRacing. Along with the company behind iRacing.com also being co-founded by Kaemmer.
So it's an historic venue for NASCAR, and also for iRacing itself in many ways. There's no date scheduled for release yet, but it's interesting that the virtual version will be a vintage recreation from before the game was first released. If it's successful, could we see more historic versions of tracks come to iRacing in the future? Which would you want to see?
If you're interested in trying iRacing, it's a PC-only subscription-based service and you can sign up here.