There aren't many games from 1998 still being developed, enhanced, and added-to. But Grand Prix Legends isn't a typical racing simulation, and that's proved with the excitement over the new Grand Prix Legends 2020 demo now available.
For the uninitiated, the original Grand Prix Legends game was released back in 1998 by Sierra On-Line and developed by Papyrus Design Group. At the time, the choice to simulate the 1967 Grand Prix season and challenging difficulty meant it wasn't a commercial success. But those who appreciated it soon fell into a deep obsession.
Papyrus, including co-founder David Kaemmer, morphed into what became FIRST.net, and went on to develop iRacing. Which you'll probably be more familiar with, as one of the pre-eminent racing sims for the PC.
But what about Grand Prix Legends?
The realism of the physics engine and handling led to a community forming to continue developing and adding to the original game. Grand Prix Legends came with seven cars and elevent tracks, but over the years a host of car and physics mods have been released, including more historic F1 seasons, hundreds of tracks, and all sorts of graphical enhancements.
And the result of the latest work is contained in the Grand Prix Legends 2020 Demo. The video promo video includes a list of credits for people involved and key events in the development of Grand Prix Legends since 1998, which is quite a list. In total, 654 members of the GPL community are identified as making active contributions.
The Grand Prix Legends demo includes 10 cars, with one from the original game, plus one from each of the mods released since, four tracks, and patches, fixes and graphical improvements.
The Grand Prix Legends 2020 Cars and Track:
Cars:
1955 F1 Mod: Mercedes W196
1965 F1 Mod: Lotus 33/Coventry Climax
1966 F1 Mod: Repco Brabham BT19
1966 Can-Am Mod: Lola T70 Mk2/Chevrolet 358.0 cu in/5.882L
1967 F1 Mod: Repco Brabham BT24
1967 F1 Mod: Lotus 49/Ford Cosworth
1967 F2 Mod: Matra MS5/Ford Cosworth
1967 Sports Cars Mod: Ferrari 330 P4
1969 F1 Mod: Matra MS80/Ford Cosworth
1971 Can-Am Mod: McLaren M8F/Chevrolet 494.9 cu in/8.110L
Tracks:
Monza 10K
Road America (1971)
Sebring International Raceway (1967)
Zandvoort (1967)
To download the Grand Prix Legends 2020 Demo, check out the dedicated page on GPL World, which includes an Installer for automatic installation, instructions and more.
If you want to play the full Grand Prix Legends game with all patches, mods and everything else, life gets a little harder. You'll need to find a copy from retailers including Amazon or eBay for between £5-£20 depending on whether you want a boxed, original copy with the impressive manual accompanying the game. And then add all the patches and mods via additional software (GPLSecrets) which allows for the modifications to work (and online racing with up to 20 drivers).
Or you can follow the intructions on the GPL World page to add tracks and mods to the demo version. The demo version will allow you to play multiplayer if you know the IP of the PC hoisting the races, but won't give you access to the list of available servers, for which you'd need the full version.
But is that as important as driving the recently rebuilt 1967 version of Spa?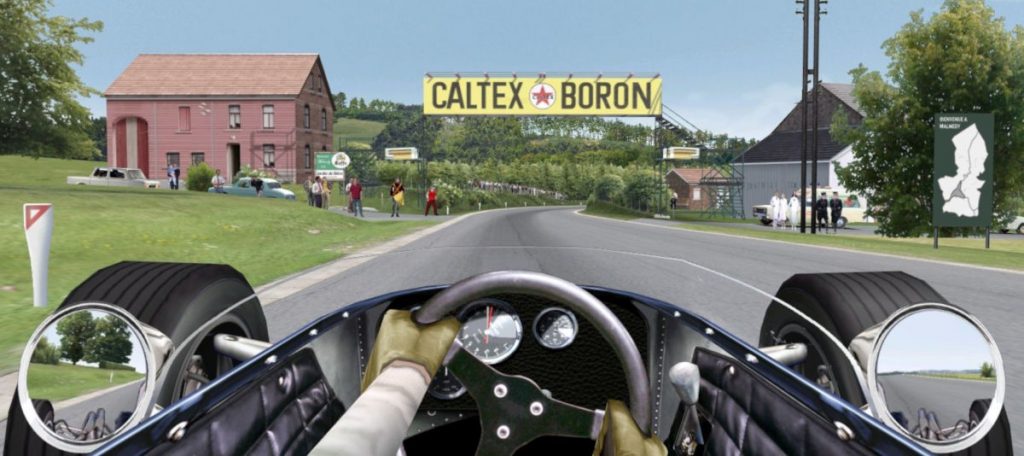 You'll probably decide from skimreading the instructions for going beyond the demo whether or not you're a Grand Prix Legends time of person (do you mind editing .ini files?). But either way the new Grand Prix Legends 2020 demo is a testament to the hard work and efforts of the sim racing community to continue the love for one of most important games in virtual motorsport history.