Table Top Racing has been around for quite a while, and now the latest version, Table Top Racing: World Tour launches on Android devices with crossplay to race against iOS gamers.
Liverpool-based developers Playrise Digital launched Table Top Racing back in 2013, and it's appeared on Android, iOS, and the PlayStation Vita. The sequel, Table Top Racing: World Tour has already been released for the PC, PlayStation 4, Xbox One, Nintendo Switch and iOS.
And if you want a fun arcade racing game it's worth taking a look at – members of the team have previously worked on titles including Formula One Championship Edition, Wipeout, Destruction Derby Arenas, Blur and more.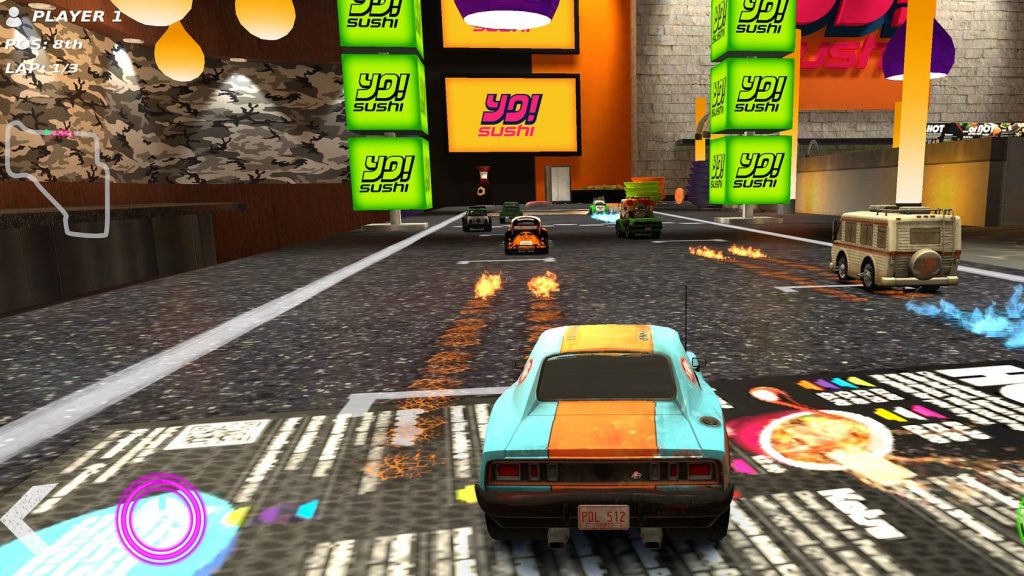 Now Table Top Racing: World Tour launches on Android. It'll set you back £4.99 for the full game, so there are no in-app purches, loot crates or adverts. It's actually an upgraded version of the Nitro Edition, which was released for the Switch early in 2019.
For your cash you'll get two-player horizonal or vertial split screen racing online or offline, although you'll need two compatible controllers (Android TV controllers, MFi controllers, Sony Dualshock 4 or Xbox One). And you'll be able to race against those on iOS devices, Apply TV, and Android TV, with cloudsaves across all your devices on the same platform.
Online multiplayer features up to 8 racers competing in the 16 upgradable miniature racing cars. You can make use of 8 power-up weapons and 6 weapon wheels to help you to victory on 32 table-top tracks set in 8 themed locations.
And there are nine unique game modes, and more than 180 unique race events to keep you going in single player. In total, you can claim 39 achievements and rank on 9 leaderboards in the game.
Table Top Racing: World Tour can be found on Steam, Xbox One, PlayStation 4, Nintendo Switch, iOS, and on Android.