Fans of oval racing have another reason to check out iRacing now, with the iRacing NASCAR AI soft launch today bringing computer opponents to two iconic American circuits.
We've already seen the Porsche 911 GT3, Skip Barber and Mazda MX-5 available with the new single-player AI functionality on a small number of specific circuits. And now a virtual field of AI NASCAR drivers will be available to race you at any time on either the Daytona International Speedway or Talladega Superspeedway.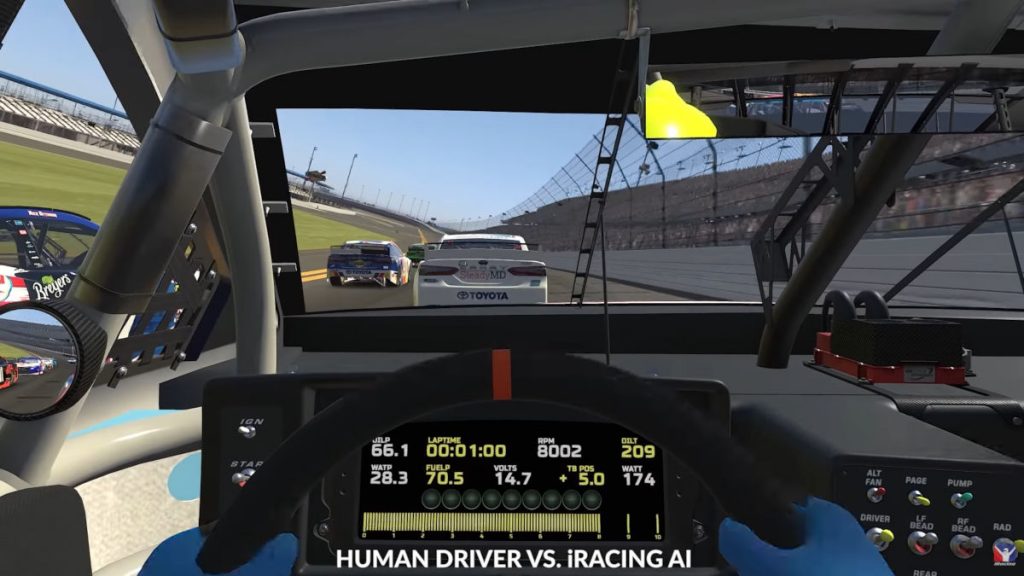 iRacing has released a teaser video for the soft launch, and the AI looks pretty good as it's evolving. It specifically shows a car waiting to rejoin the circuit rather than barrelling into the pack, and some in-game footage of a human driver against the iRacing AI in some close and authentic racing action.
We're looking forward to trying out the iRacing NASCAR AI soft launch as soon as it's available, and will share any interesting experiences. After all, NASCAR is all about close, frantic racing, so any shortcomings in the artificial intelligence will probably be highlighted fairly quickly – which is good for the iRacing developer team to be able to adjust and evolve it for a better experience.
Racing against human opponents in the scheduled races remains the key reason for people to sign up for iRacing (You can join the service via the official website, here). But as the AI system keeps improving, it's going to be a useful tool for training before events, and could also potentially be used as a saftey rating mechanism – if someone consistently trashes their safety rating, perhaps they could be sent to an AI-only service until they improve their driving?
Either way, it will be interesting to try, and if you take the iRacing NASCAR AI Soft Launch for a spin, share your thoughts in the comments below…