Sprint cars are a part of various existing games, including iRacing. But Tony Stewart's Sprint Car Racing launches on PC and console in February 2020, devoted to the world of dirt oval sprint car competition.
The game comes from NASCAR Heat developers Monster Games, whose 2019 NASCAR Heat 4 featured Stewart on the cover alongside Kevin Harvick. And the most recent two NASCAR Heat games both featured introductory dirt sections.
Meanwhile Stewart is a NASCAR Cup Series champion as both a driver and team owner, as well as a Sprint champion, title winner in Midget racing, and more. He also bought the All Start Circuit of Champions (ASCoC), which is a sanctioning body of Sprint Cars (along with also purchasing Eldroa Speedway, and co-owning Paducah and Macon Speedways).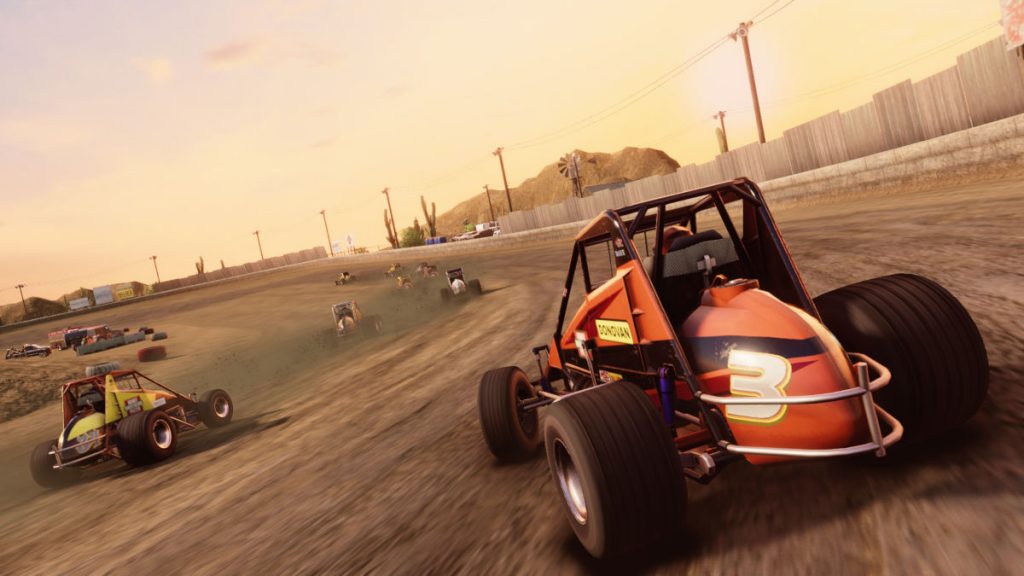 Tony Stewart's Sprint Car Racing includes three classes of Sprint car with the 350ci Wingless Sprint Cars, TQ Midgets, and 410ci Winged Sprint Cars. You'll race at 24 fictional American circuits from tiny rural ovals to big stadium venues throughout the career mode progressing through the rankings, modifying and upgrading your cars, and attracting sponsors.
Single player modes including the career and quick race modes alongside championship seasons. Meanwhile the multiplayer is either local split-screen, or up to 25-car racing online.
"I'm really excited to partner with Monster Games on this opportunity. The team has done a great job of capturing the sport, and putting it in the hands of any fan who wants to pick up the game and have a lot of fun playing it," said Tony Stewart, Owner of the All Star Circuit of Champions. "With the quick-hitting action of sprint car racing, the qualifying, the heat races, and all events leading to the A-main, it's really the perfect experience for a video game and I'm excited to be a part of it."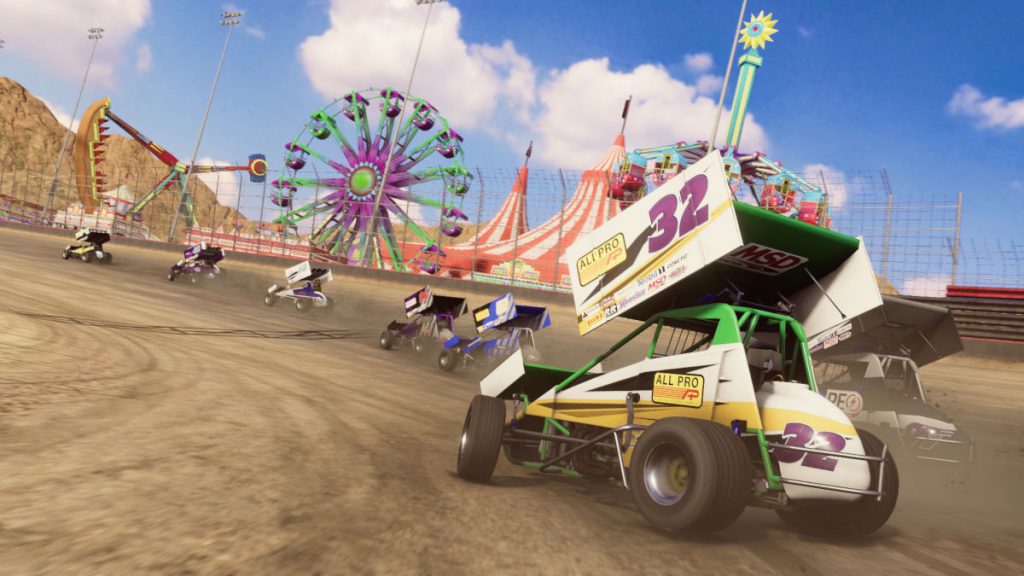 "We wanted to create something for our fans that was really unique, and after seeing the popularity of dirt racing in our previous games, the direction we wanted to go was pretty clear," said Rich Garcia, President of Monster Games. "Nothing compares to the excitement level at the local dirt tracks on a Friday or Saturday night, and that's what we really wanted to capture."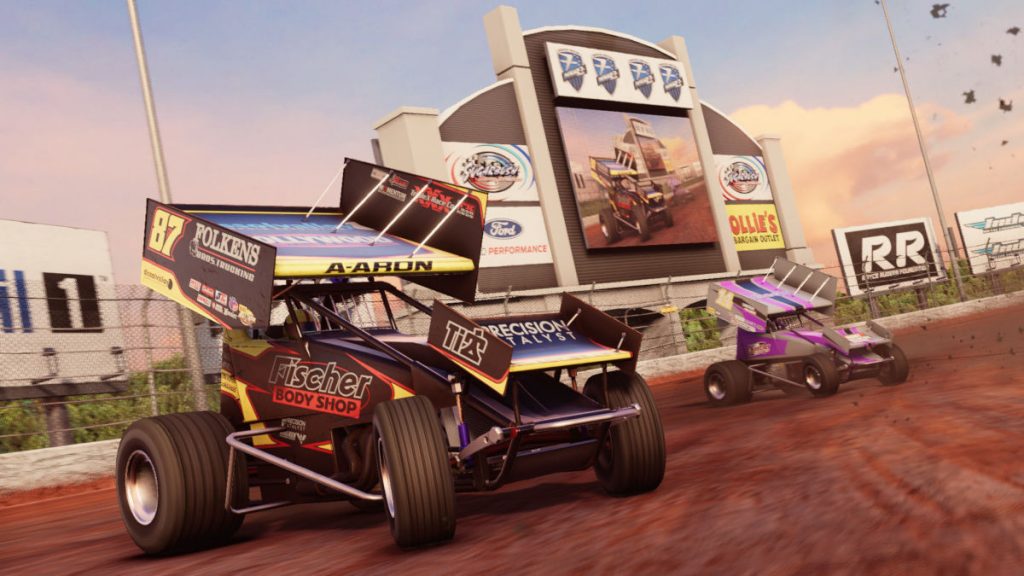 Tony Stewart's Sprint Car Racing is the official licensed game of Tony Stewart's Ollie's Bargain Outlet All Star Circuit of Champions presented by Mobil 1, and it's out on February 14th 2020 for the PlayStation 4 and Xbox One. The PC version will be available via Steam on February 21st, 2020.