Load hauling and cargo carrying will now be an option for Nintendo owners, with Truck Driver announced for the Nintendo Switch.
PC truck fans are well catered for, especially with Euro Truck Simulator 2 and American Truck Simulator. But developers Kokku and publishers Sodesco got to their console destination first with Truck Driver released for the Xbox One and PlayStation 4 in 2019. And now a version will be coming for the Nintendo Switch with platform specific features and all the latest updates so far.
A truck sim doesn't need a heavily involving plot. In Truck Driver you inherit a vehicle from your father, move to a new city, and then try to make a name for yourself by delivering cargo for your clients. Which is probably all you need to know about the background to the game.
More importantly, you can customise your truck, and haul all kinds of cargo. Which is what you buy a game like this for, after all.
At release, there were some criticisms of Truck Driver. These included the relatively small map available, the AI vehicles, and various bugs.
Interestingly, Kokku were brought on as developers post-release, and have been releasing a number of updates and improvements which suggest the game will continue to evolve and grow. So far five patches have been released with a range of fixes and improvements.
The latest news is that Truck Driver will gain a new AI system, which should make things more interesting.
There's also a Unity game engine update in progress at the moment, to give smoother frame rates, less stutters and an overall graphical improvement.
With Truck Driver announced for the Nintendo Switch, there will also be Nintendo-specific features including solo horizontal grip and title controls, plus HD rumble support.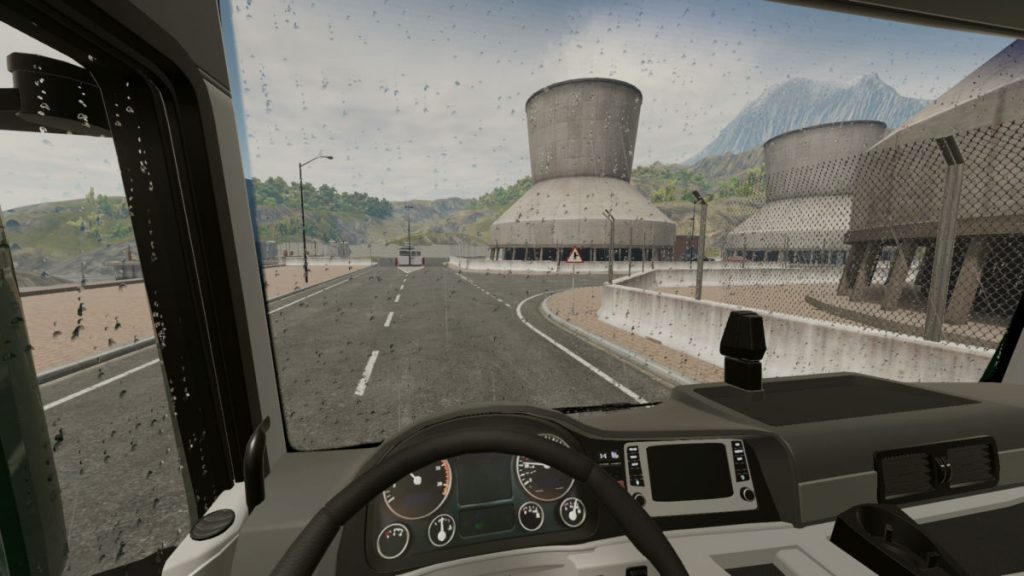 You can buy Truck Driver for the PS4 and Xbox One at Game or Amazon. Or as a digital download via the Microsoft Store or PlayStation Store. We'll add links for the Switch version when they become available – and also keep you updated when a release date is set for the PC version. The only current Nintendo Switch trucking sim is Truck Simulator USA from SC Ovilex Soft.