The 1990s was a great time for arcade racing games. You had Sega AM2 producing arcade and home versions of Virtua Racing, and Daytona USA, both Sega Rally and Manx TT Superbike from Sega AM3, Cruis'n USA from Midway, and the Ridge Racer series on the PlayStation. And you can relive it with retro 90s Hotshot racing due for PC and console release in Spring 2020.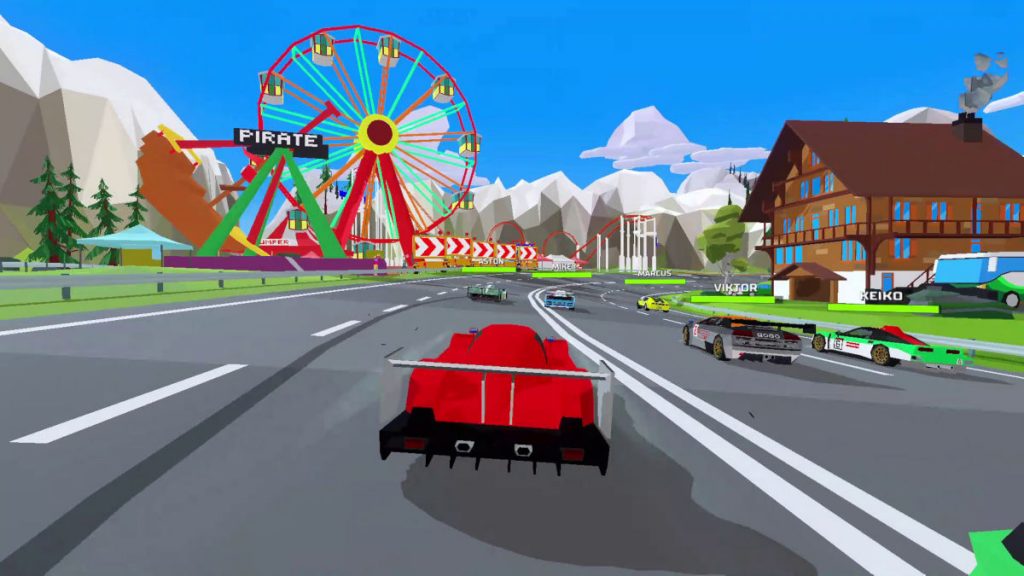 Hotshot Racing was originally announced as Racing Apex back in 2018, but has now evolved in a co-development with Sumo Digital (who have worked on the Forza Horizon series, Forza Motorsport 7, and importantly Sega Rally Online Arcade and various OutRun titles in the 2000s). And it's now being published by Curve Digital for the Xbox One, PlayStation 4, Nintendo Switch and PC.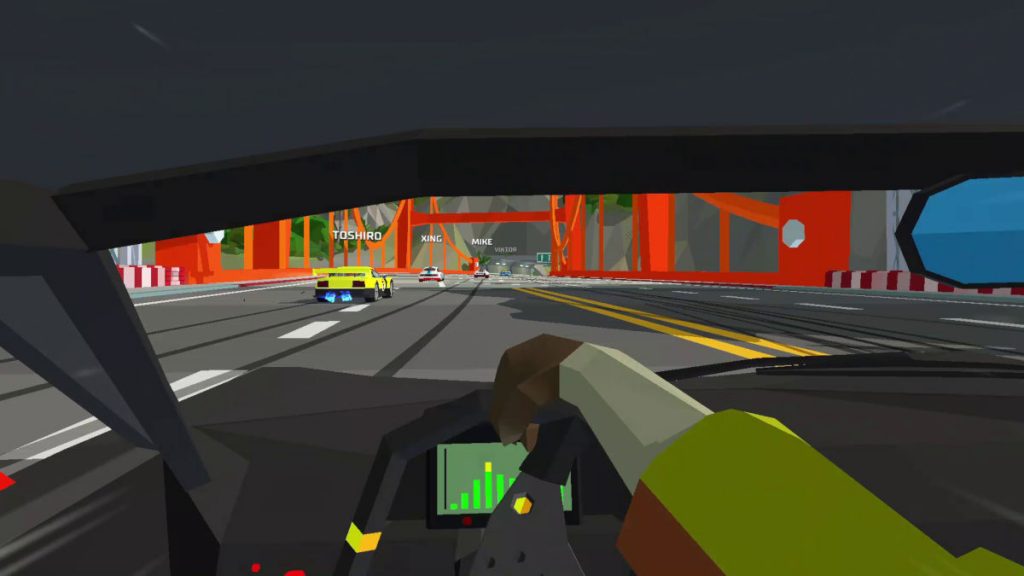 So it's a modern arcade racer which will be worth checking out if you like polygonal graphics at 60 frames per second (in single player). And plenty of drifting around corners to build your boost meter.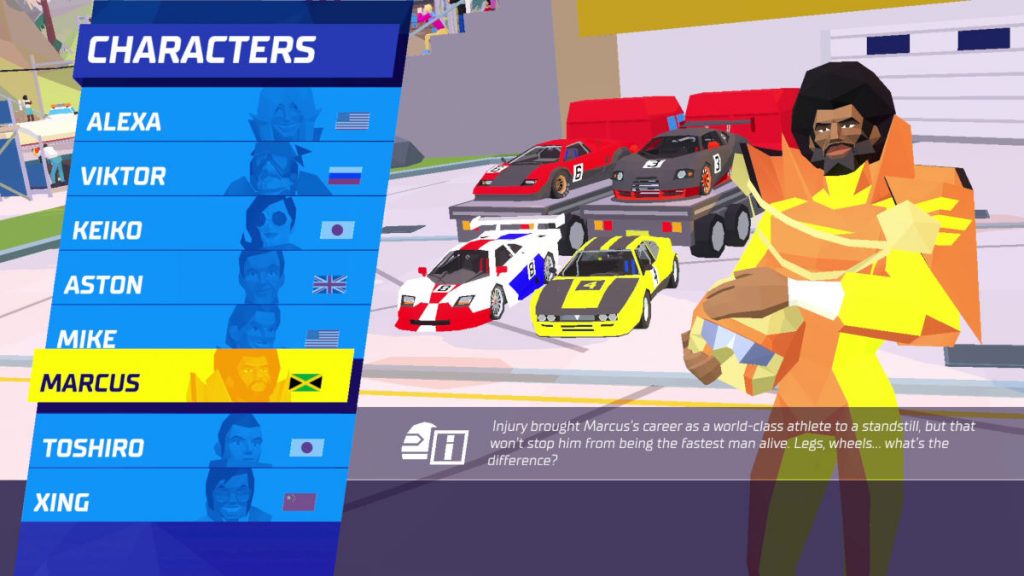 "When we first played Hotshot Racing we were immediately transported to the halcyon days of our youth when we used to pop 50p coins into classic arcade racers like Virtua Racing, Crusin' USA, SEGA Rally and others that used to punctuate seafronts across the UK" said Simon Byron, Curve Digital's Publishing Director. "It's fantastic to see this type of gameplay make a triumphant return and we can't wait to see what people make of it!"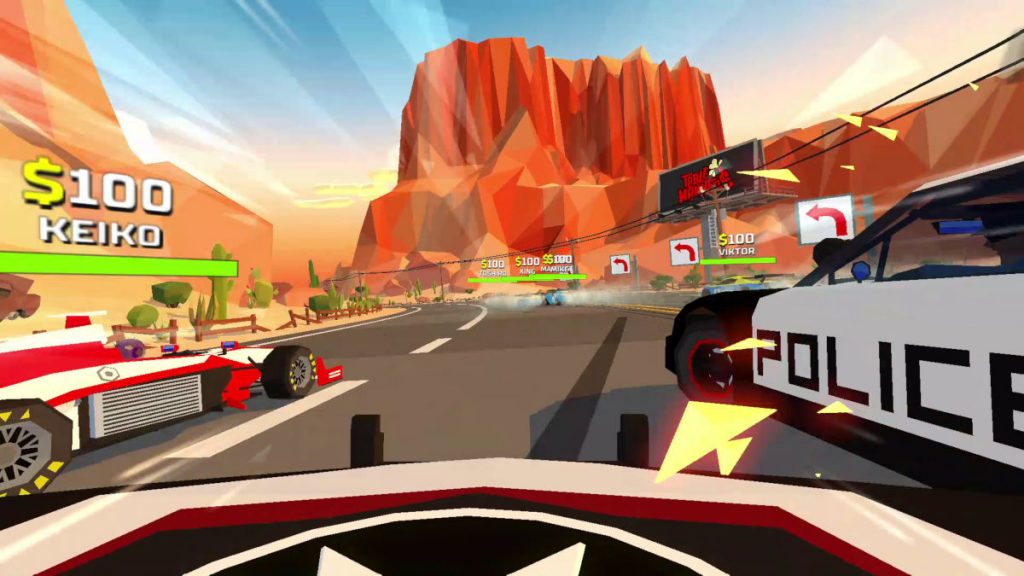 Inspired by those games, the retro 90s Hotshot Racing features eight driver characters you can pick from. Each has their own selection of cars to drive in different categories around the 16 circuits in the game.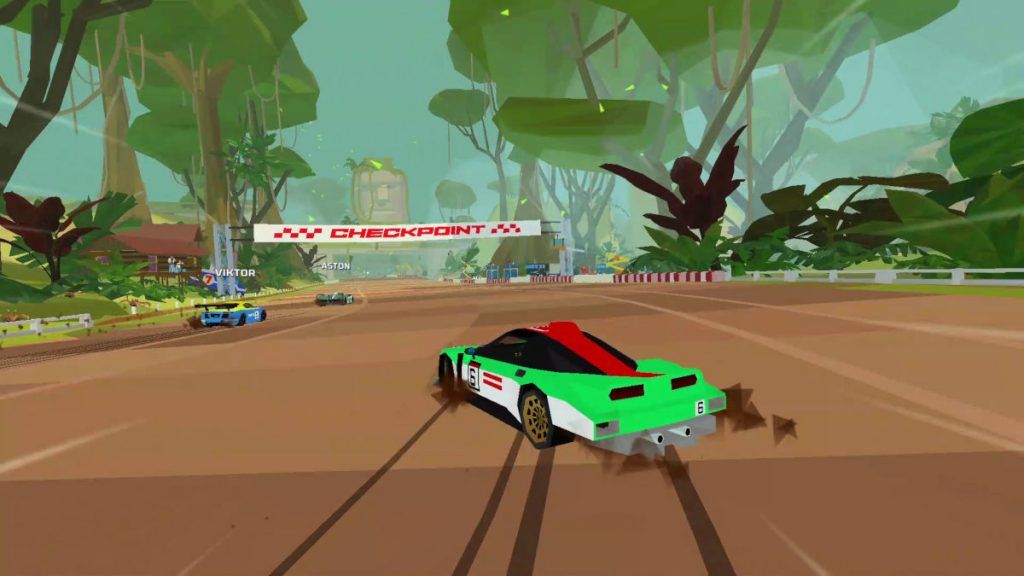 In single player you can compete in a traditional Grand Prix mode with a multi-round championship visiting various circuits, or Time Trial to compete via the online leaderboards. But you can also play Cops and Robbers mode to escape as a criminal or take down the bad guys for a big cash bonus, or Drive or Explode which means reacing checkpoints to avoid an explosive end to your game.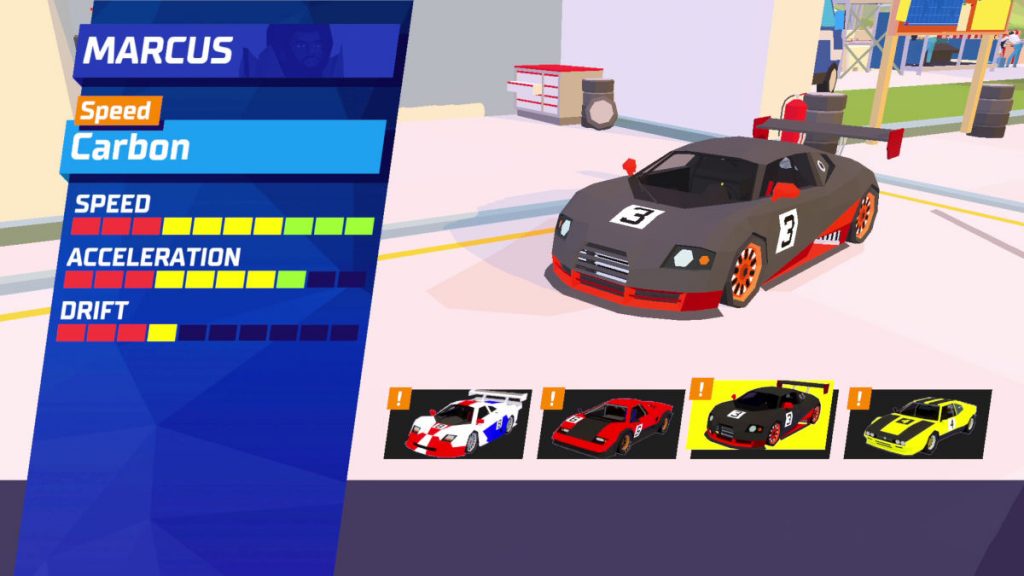 The online and offline multiplayer is also worth mentioning as it includes up to four-player local split-screen gaming. Which is definitely a welcome feature, particularly for the Nintendo Switch version. Plus a maximum of eight racers online, which is probably enough when you're all trying to drift around a corner.
Ultimately the retro 90s Hotshot Racing could be the perfect break from serious sim titles as it lets older gamers revisit the classic arcade racers from their youth, and also give a top quality insight arcade experience for young racers.
It's definitely a racing title you'll probably want to play via a joypad for the proper retro feel. Ideally sat in an arcade cabinet somewhere near the seaside for the full experience.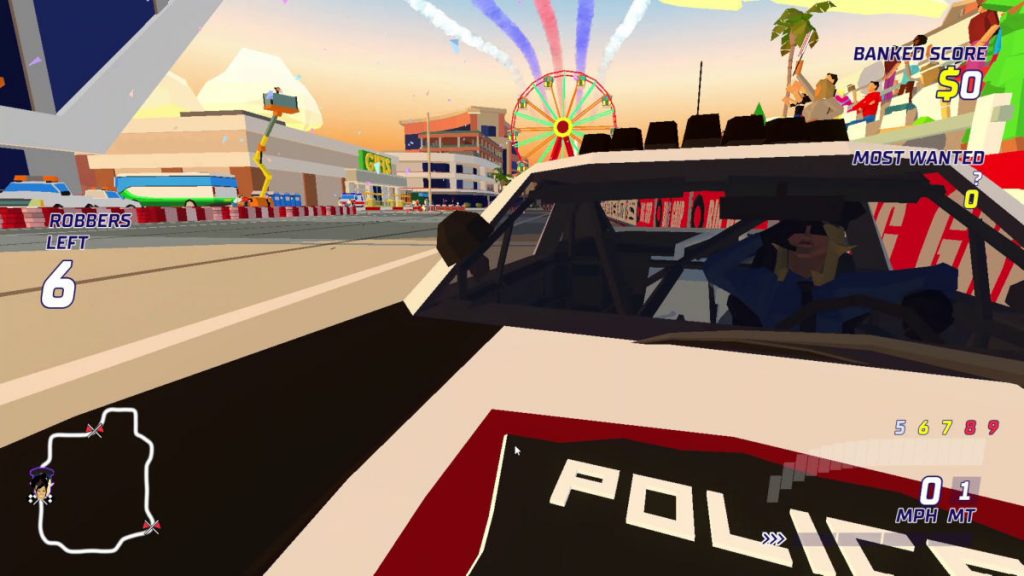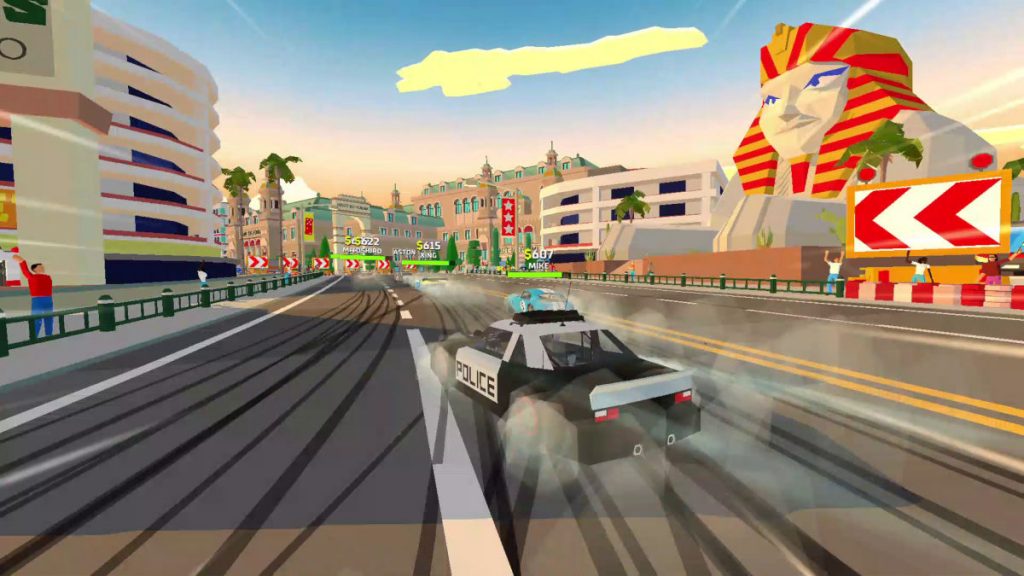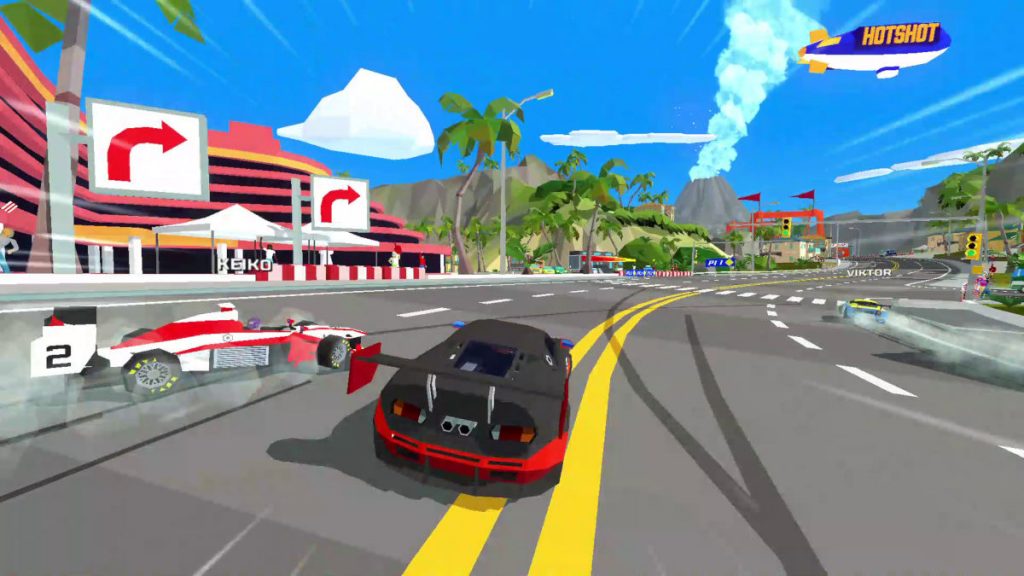 There's no word on the price and console editions, but you can add the PC version of Hotshot Racing to your Steam wishlist now.