It's not just drivers who are embracing sim racing during the break in real world motorsport. Car manufacturers are also getting behind it, with 10 BMW drivers sim racing this weekend in major events.
It's part of the BMW Motorsport SIM Racing programme and involves drivers at all levels from customer drivers to Formula E racer Maximilian Gunther, and former F1 star Felipe Nasr.
First up will be the first-ever round of the Nurburgring Endruance Series, which starts at 1pm CET, using iRacing. It's a four hour race involving 56 starters across four classes. And representing BMW will be two BMW Z4 GT3s driven by Jens Klingmann (GER), Martin Tomczyk (GER), Dan Harper (GBR) and Neil Verhagen (USA). The latter pair are both part of the new BMW Junior team.
Martin Tomczyk (#112 BMW Z4 GT3): "It is obviously a shame for us racing drivers to be at home instead of at the racetrack at the moment. As such, I am all the more delighted that sim racing is offering us the opportunity to still go racing. Personally, I am spending a lot of time in the simulator at the moment. I think holding the season-opener on the Nordschleife in a virtual environment, and in line with the original regulations, is a great idea. I am sure there will be a lot of well-known names on the grid."
The livestream of the event starts at 11am, and there should be plenty of action as top teams from both real motorsport and esports will be competing. So BMW will be up against the likes of Team Redline, RSO and Coanda Simsport. You'll be able to watch it via the VLN website.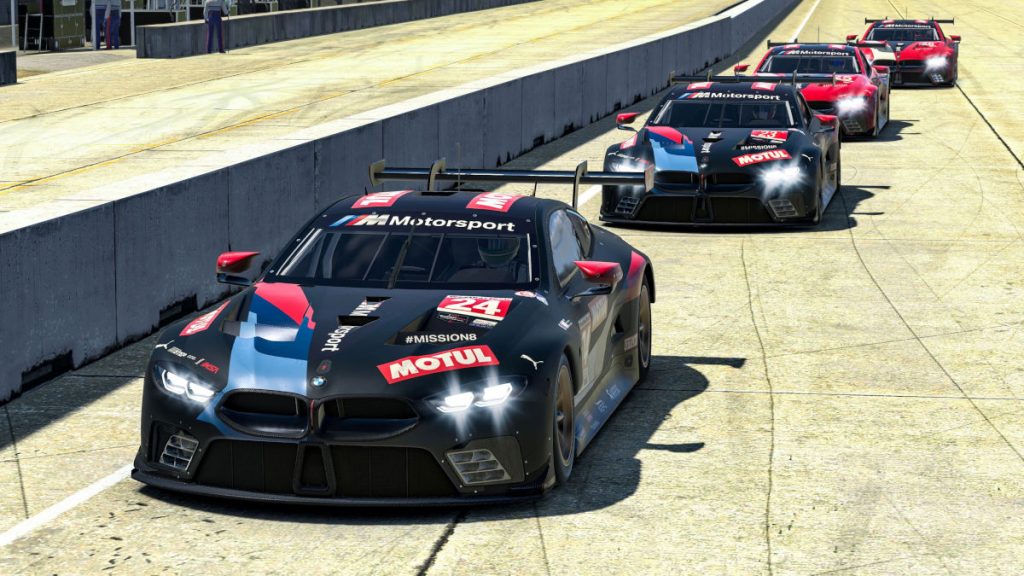 Also on Saturday will be The Race, which has the second in the series of the All-Star Esports Battle with up to 60 racers competing to take part in the grand final. BMW efforts are being led by Maximilian Gunther (GER), who finished second behind Max Verstappen in the first Pro Race, and he's joined by BMW DTM driver Philipp Eng (AUT).
Maximilian Günther: "I am really looking forward to the next all-star race on Saturday. Last weekend was my first taste of eSports racing, and I can say without any doubt that I am hungry for more."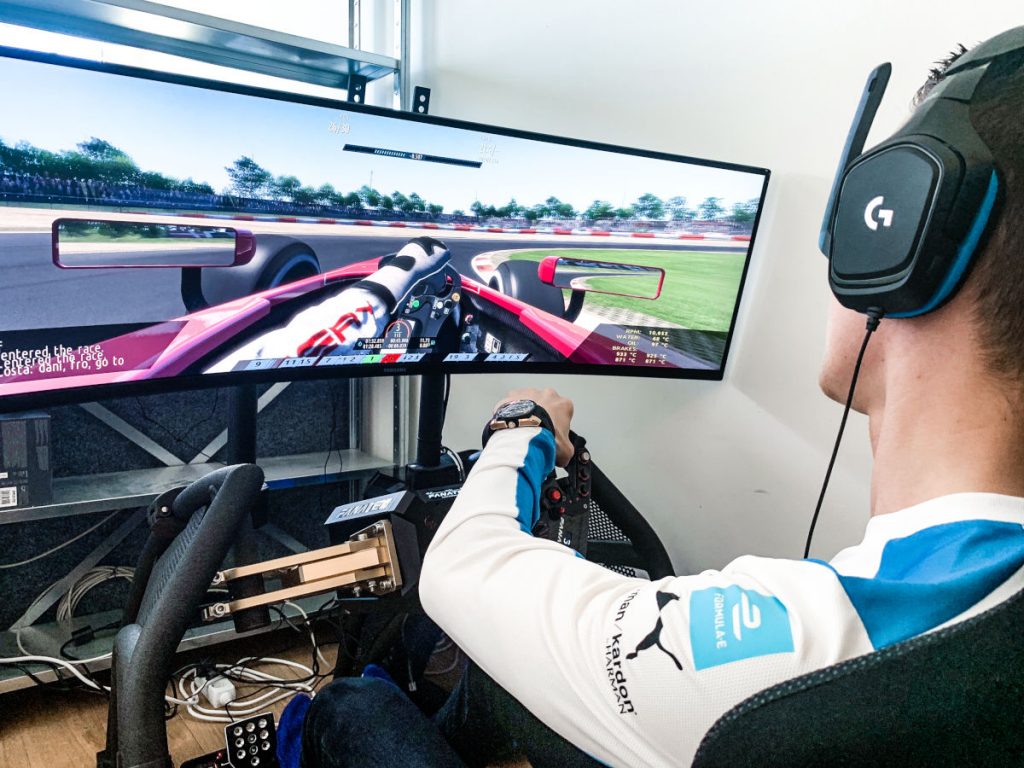 It takes place in rFactor 2 using the Formula ISI 2012 cars. And you'll be able to watch the qualifying races from 5pm on March 21st on Youtube.
And then it's also back to iRacing for the IMSA Super Sebring race with four MOTUL BMW M8 GTE cars competing in the 90-minute race. Drivers including BMW RLL's Bruno Spengler (CAN), Jesse Krohn (FIN) and Colton Herta (USA), plus Nick Catsburg (NED), and Turner Motorsport IMSA BMW M Customer Racing driver Robby Foley (USA). Plus another BMW M Customer Racing driver Tyler Cooke (USA), Sebastian Priaulx (GBR), the son of touring car legend Andy Priaulx, and former F1 driver Felipe Nasr (BRA).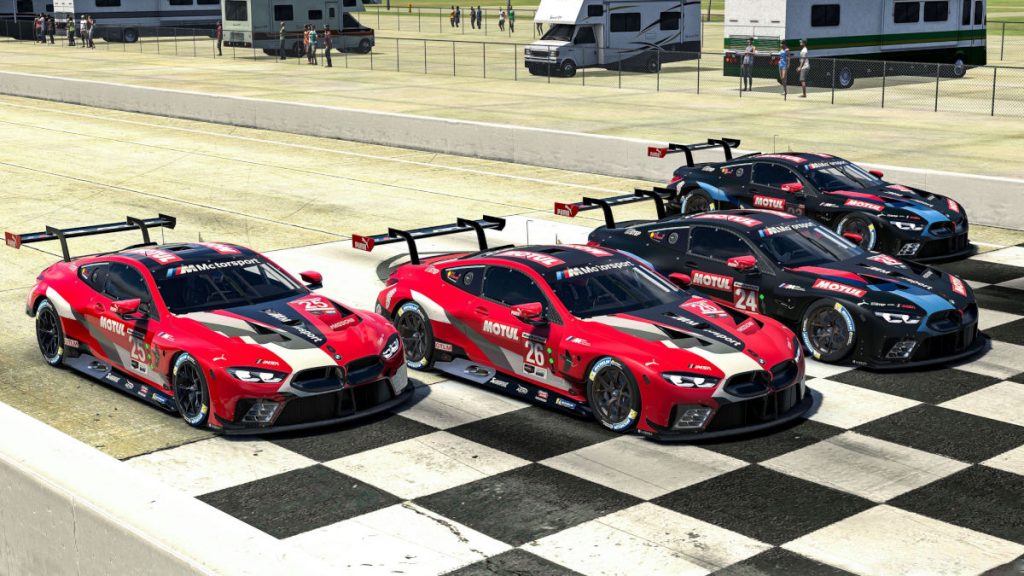 It'll be on the iRacing Twitch and Youtube channels. In the meantime, you can check out the action from the previous 90 minutes of Sebring event, held last weekend.
Bruno Spengler (BMW Team Red, #25 MOTUL BMW M8 GTE): "Sim racing is an important tool that allows a driver to stay fit. And now, while we are all staying safe we can keep on doing our job. I am pleased to be a part of this event and look to put on a good show along with my BMW colleagues."
Colton Herta (BMW Team Black, #23 MOTUL BMW M8 GTE): "I'm looking forward to racing this weekend. It's always exciting to go up against everyone no matter the circumstances. Like many things right now racing is coming to a stop at the minute so I think this will help propel interest and hopefully give people an outlet to watch some form of Motorsport."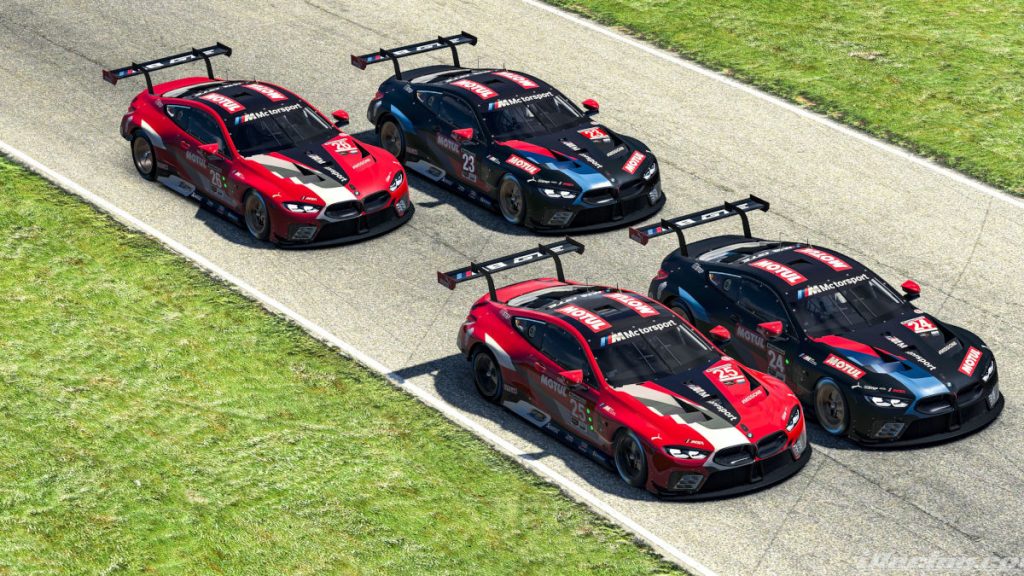 With 10 BMW drivers sim racing this weekend, and a host of other top names from real world and eSport motorsport competing in a long list of events, it's a great time to jump into watching or taking part yourself.
You can download rFactor 2 here for the PC, or try out the free demo. And check out the latest rFactor 2 news, browse the full rFactor 2 car list or look at the complete rFactor 2 track list.
iRacing is also a PC racing sim, but operates as a subscription service. You can sign up via the official website. And check out the latest iRacing news, browse the iRacing car list, or check out all of the circuits in the iRacing track list.