Last updated on June 23rd, 2021 at 01:35 pm
Anyone with a sim racing hobby will be familiar with the constant need for a bigger and better wheel and pedal set-up. But this full motion F1 simulator built by CXC Simulations might prove difficult to beat.
Ordered by a big fan of Formula One, the CXC Simulations Special Projects Division created this set-up with a replica F1 chassis, a full motion-control system, direct-drive wheel and steering, and hydraulic brakes.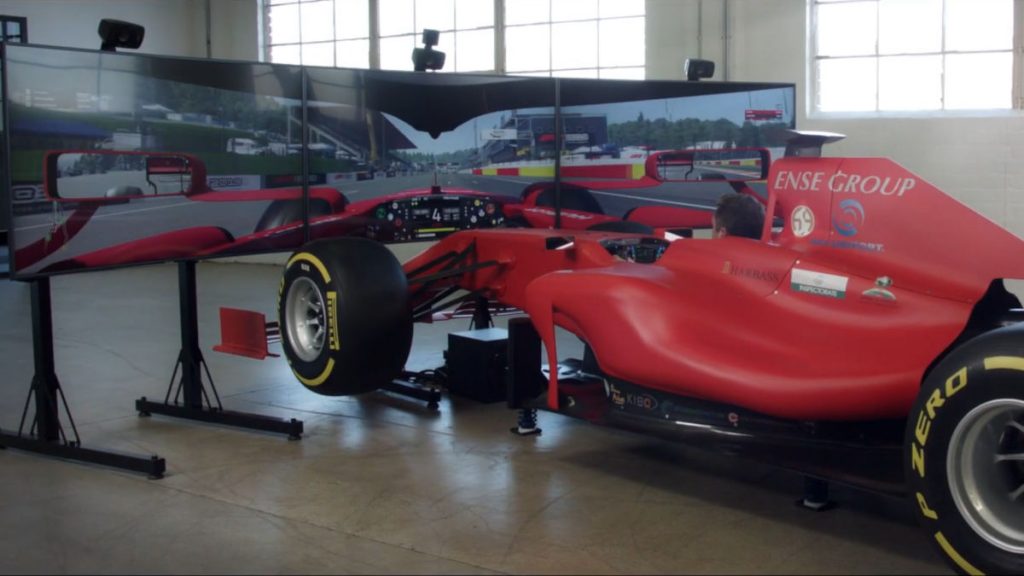 It's the type of thing you might expect for a race team or manufacturer. But apparently it's been created for a private owner. And will apparently live in his car barn.
Obviously the buyer of the full motion F1 simulator built by CXC Simulations has been able to invest plenty of money in his sim racing hobby.
For an off-the-shelf CXC full motion simulator, the Standard range starts at $57,000, with the Racer range at $66,000 and the Pro from $107,600. Although they do also offer certified pre-owned simulators which are a little more affordable.
It's not the first F1-themed rig CXC has created – back in 2016, they were comissioned to create a custom project for the Norwegian Joy ocean cruise ship from a 2009 Williams FW31 driven by Nico Rosberg. But that one didn't have full motion as well.
If you want to go and configure your own system from CXC Simulations, you can use the tool on their website to work out how much you need to invest. Or check out their certified pre-owned selection for something a little cheaper.
But you don't have to invest thousands to get into sim racing. Any reasonable gaming PC will work (I'm a fan of Chillblast if you don't want to build your own). And for a wheel and pedal set-up, the Logitech G29/G920 is a popular and decent way to start for under £200 new (Available via Amazon, or at Currys PC World), or less secondhand via sites including ebay.
So would you want to owna simulator like this? Or is there a better one you've seen somewhere? Share your thoughts in the comments…