Sector3 Studios released a big update to RaceRoom Racing Experience at the start of April, so it makes sense than the latest RaceRoom update focuses on fixes.
If you haven't checked out that change list, it's worth looking through as there were improvements and tweaks to every car in the game. And obviously the Swedish developers are now responding to feedback and testing since then.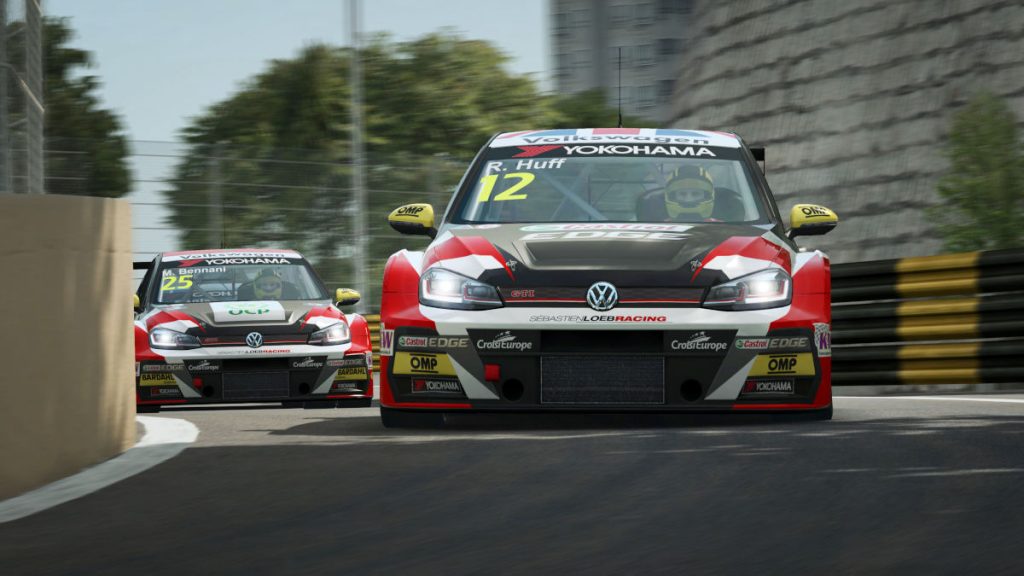 RaceRoom Update Details:
Download size = 600 MB
Client version = 0.9.0.937
Client BuildID = 4909373
Reduced grip loss from having grass on your tyres.
Reduced grass bumpiness and rolling resistance properties.
Fixed an issue in championship game mode where AI could be seen not always leaving the pits during practice and qualifying sessions
Fixed the data display used in cars such as the Callaway C7 that would fail to show the tyre wear percentage under a certain level as the background turned into the same color as the lettering.
Further improvements to AI behaviour in banked corners Simucube support – Reduced Stationary friction for Simucube 2 default profiles
Simucube support – Previously reported as a known issue, the bug where forces would continue to be applied even after pressing ESC is gone.
DTM 03, 05, 14, 15, 16 – Improvements to gearshift timers and drivetrain oscillations.
Group 4 & Procar – Updated default gear ratios for certain tracks
GT3 – Porsche 911 GT3 R (2019) – Fixed low fuel warning on the data display that was wrongly showing a low battery state of charge. Fixed a wrong spelling of "Mannheim" on liveries #17 and #18.
GT4 – Tweaks to AI behaviour to reduce occurences of AI's losing control
WTCR – Fixed mirrored logos on Alfa Romeo's driver gloves
WTCR – Improved visibility of the CUPRA brakelights
Hungaroring – Improved AI behaviour around certain corners.
Ningbo – Fixed the broken cut detection that was previously reported as a known issue.
Nordschleife – Improved AI behaviour around certain corners.
Scandinavia Raceway (Anderstorp) – Improved AI behaviour around certain corners.
Zhejiang – Fixed a waypoint for AI to make sure they behave correctly during a rolling start
To get the latest content you just need to restart your Steam game client. And it was followed within 24 hours by another RaceRoom hotfix, but this one is the smallest for some time…
RaceRoom Hotfix Details:
Download size = 70 MB
Client version = 0.9.0.937
Client BuildID = 4913124
This update addresses some content server errors noticed yesterday.
You can keep up with all the latest updates, eSports and RaceRoom news, here. Or check which cars are available in the free initial download, and what is paid DLC, with our full RaceRoom car list. Or do the same for circuits with our RaceRoom track list.
RaceRoom Racing Experience is available as a free download via Steam. The PC sim racing game lets you experience a selection of cars and tracks in single or multiplayer without having to pay anything – and you can then buy the extra circuits and cars you really fancy racing via Steam bundles or the RaceRoom store.