We're among the trucking fans who have been waiting for the release of the American Truck Sim Version 1.37 update. And it's now avilable the next time you restart Steam!
There are a few things that have made this update so highly anticipated. And the first is that you can now manually open and close the windows of your truck.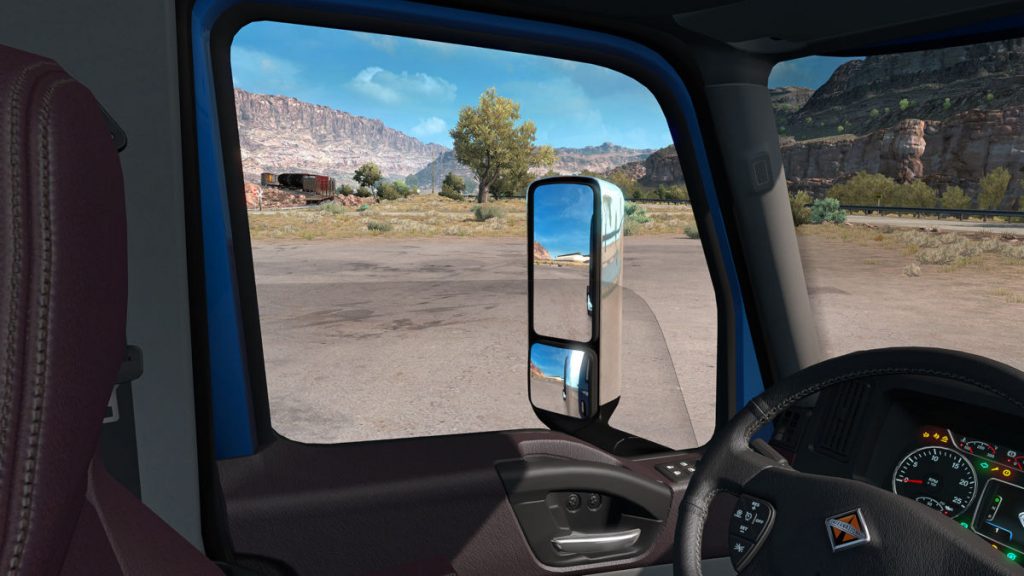 Why's this exciting? Well, beyond adding a bit of extra immersion, it also means you can test the new sound engine being implemeneted by SCS Software for both their truck sim titles.
So you should go from a quiet, well-insulated truck cab to hearing the roar of traffic and other ambient noises with the window rolled open.
It's that introduction of the FMOD sound engine (used by a number of racing games, e.g. Forza Motorsport, Project CARS, Forza Horizon, Assetto Corsa and more), which is the main focus of the update.
American Truck Simulator Version 1.37 brings new sounds for most of the AI vehicles, including trains. And a true Doppler effect for passing traffic.
The new sound engine should bring a lot more immersion and enjoyment for ATS players.
And there's a healthy list of new audio sound options which can be accessed from the main menu to tweak the sound of your truck, and the world around you.
So you might wake up in a rest stop to the sound of local traffic and wildlife if you leave your truck window open overnight.
Another useful addition if the first person "walk-around" feature in the truck servicing and vehicle browser parts of American Truck Sim. Aside from being a nice way to enjoy any customisation and changes, it will also make it a bit easier to see how everything comes together to match paintjobs between cab and trailer, for example.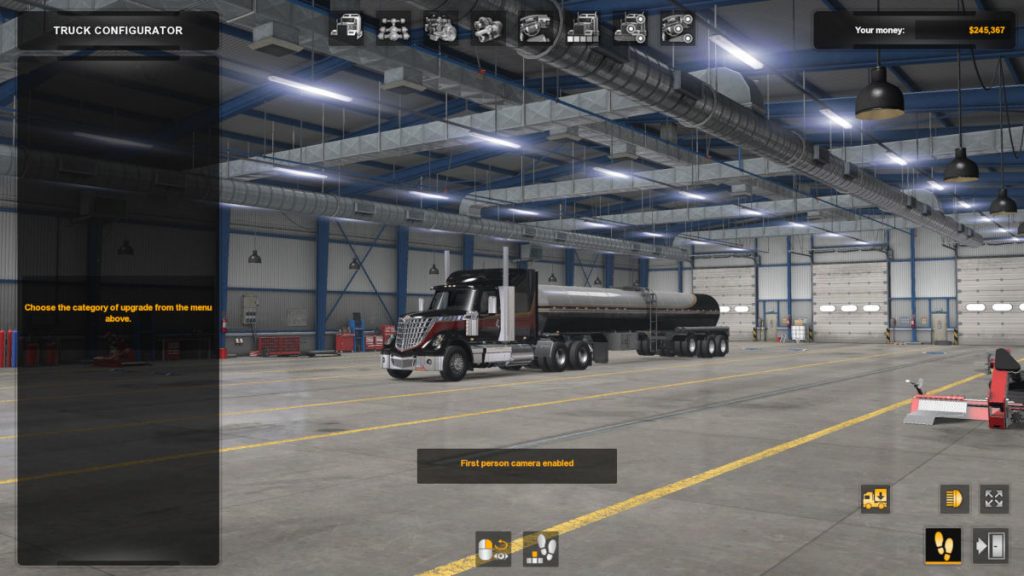 And speaking of trailers, American Truck Simulator Version 1.37 brings a new type you can purchase. Food tanks are now available to haul and own, along with pain job customisations now avalable for bulk feed and hopper trailers.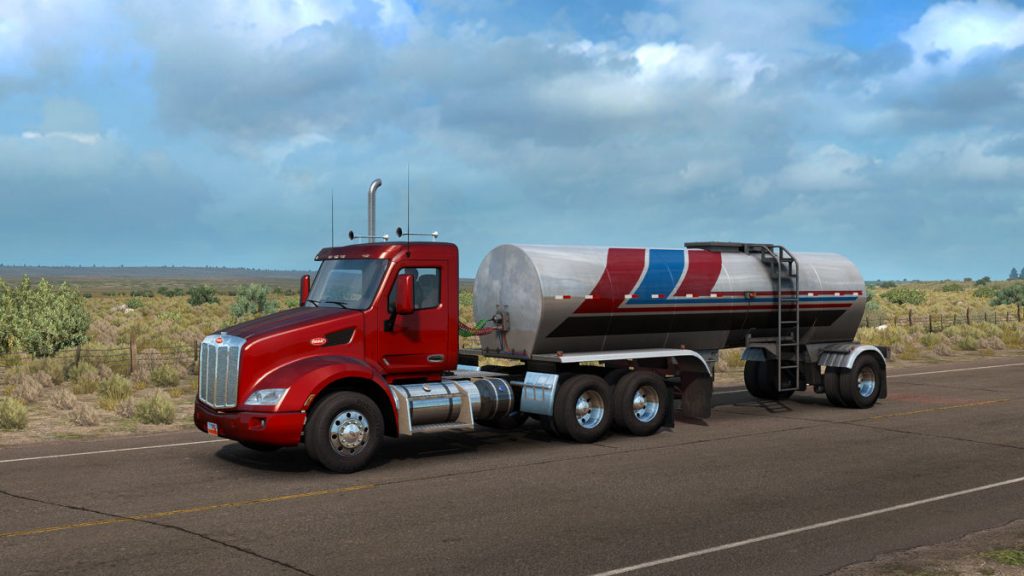 The update also brings new content for new or existing owners of the Steering Creations Pack DLC. And integration with ASUS Aura hardware to bring RGB Support.
American Truck Simulatior Version 1.37 Changelog:
VEHICLES
FEATURES
FMOD implementation with all existing sounds and few improvements
Openable windows on all trucks
AI movement and sound behavior improved (featuring FMOD)
Walking camera in truck or trailer configuration screen (plus new garage scene)
Added technical inspection of vehicles on mandatory weigh stations (illegal trailer, damaged vehicle).
Added progressive fines.
Colour Feedback support for ASUS ROG Strix
TOBII EYE TRACKING
Eye-tracking pause key function fixed
Automatic eye-tracking pause while the game is paused/in UI
Settings hotkey visibility in UI
MOD
Ingame sounds completely reimplemented for FMOD
Engine power range data (instead of boost value)
Exhaust gas temp gauge animation
AI data tweak (engine power instead of torque and gearbox, vehicle_mass override for trailers)
So it's a pretty cool update and one you'll want to download. To access it, make sure you've opted out of any beta branches you may have previously selected.
If you're one of the many American Truck Sim players using mods, they might not work with the latest release, so you can return to previous versions of the game in your Steam client by right clicking on ATS, selecting Properties, Beta Tab, and the v1.36 or even older updates.
American Truck Simulator is available for the PC via Steam for £14.99. There's also a host of official DLC out already, including the state of Arizona for free, and both Idaho and Colorado will expand the map in the near future. You can keep up with the latest American Truck Sim news, or check out our list of the officially released truck rigs available to drive in the game.